This weekend was the perfect balance of fun adventures and down time, which was absolutely needed after such a hectic first week of school. As mentioned in my last post, Friday I went out for my amazing friend Lauren's 22nd birthday. We ventured to a restaurant in Chinatown called Oya which was a combination of sushi and upscale American food.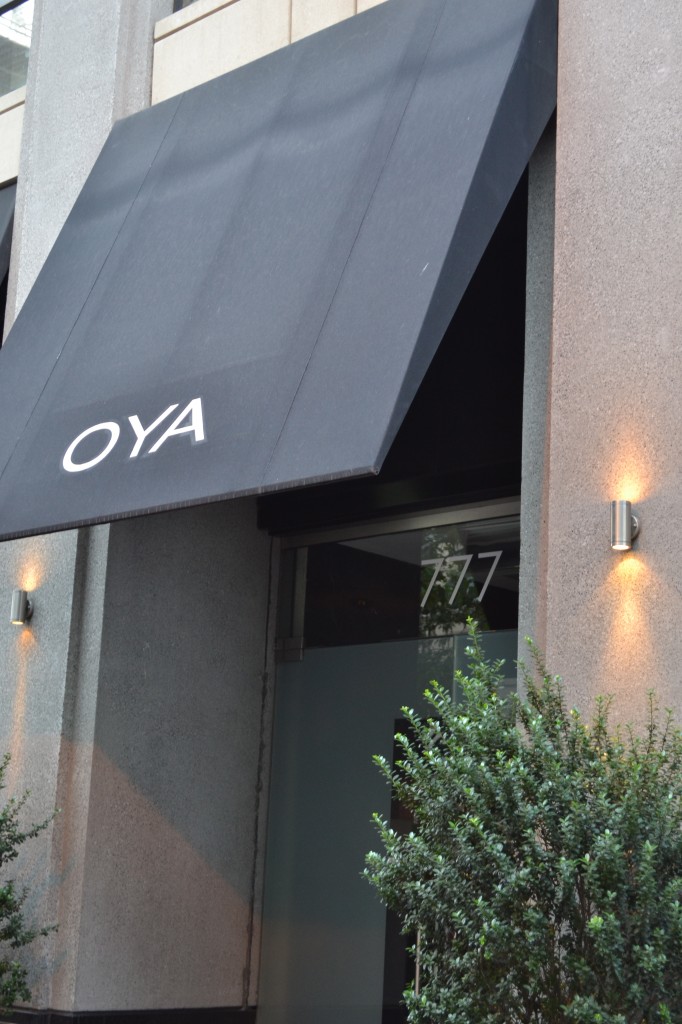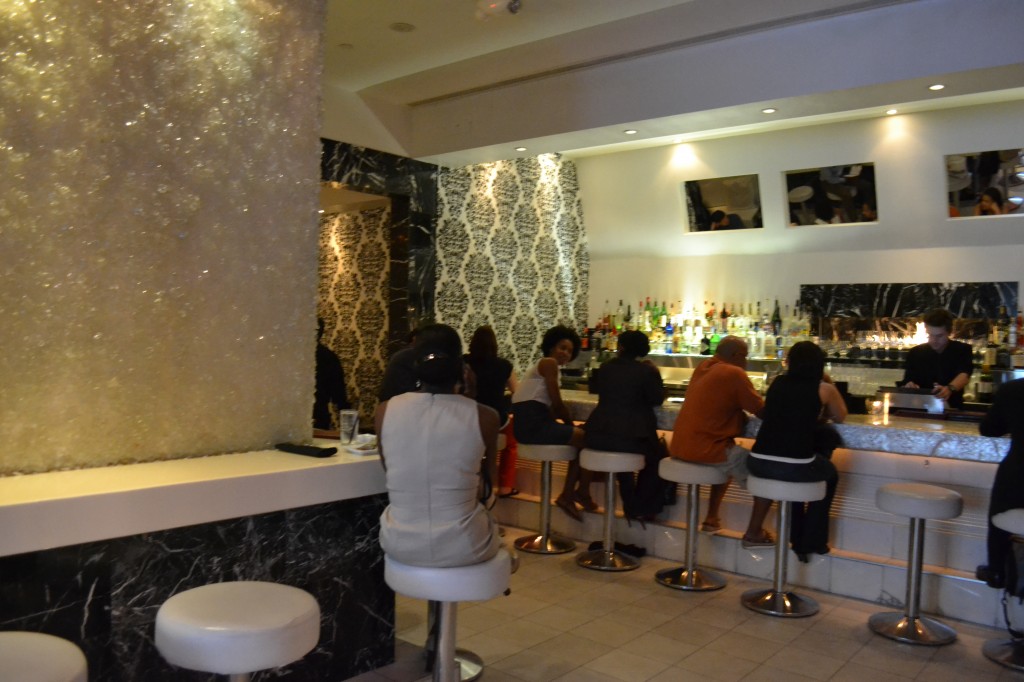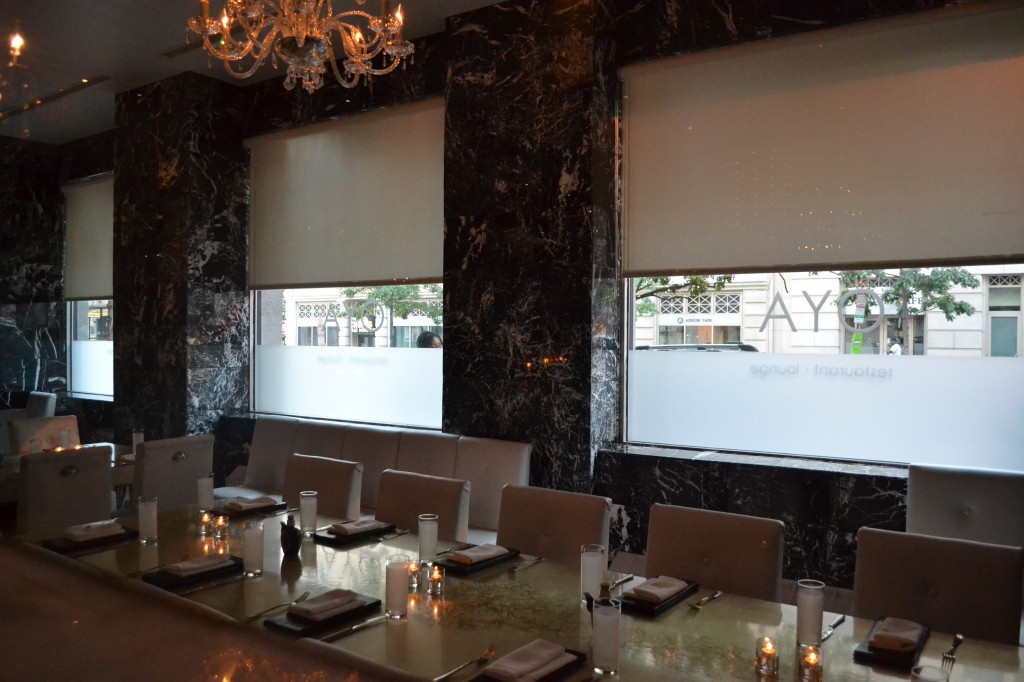 I have a love affair with sushi, but I normally stick to my neighborhood sushi joint and rarely stray outside my shrimp tempura and crunchy spicy tuna order. Oya was a refreshing change, and I opted to order something new along with something tried and true. I chose to get the Rock n' Roll (grilled eel, tempura flakes, avocado and cucumber) and the Neo Tokyo (scallop & shrimp, shrimp tempura and tobiko).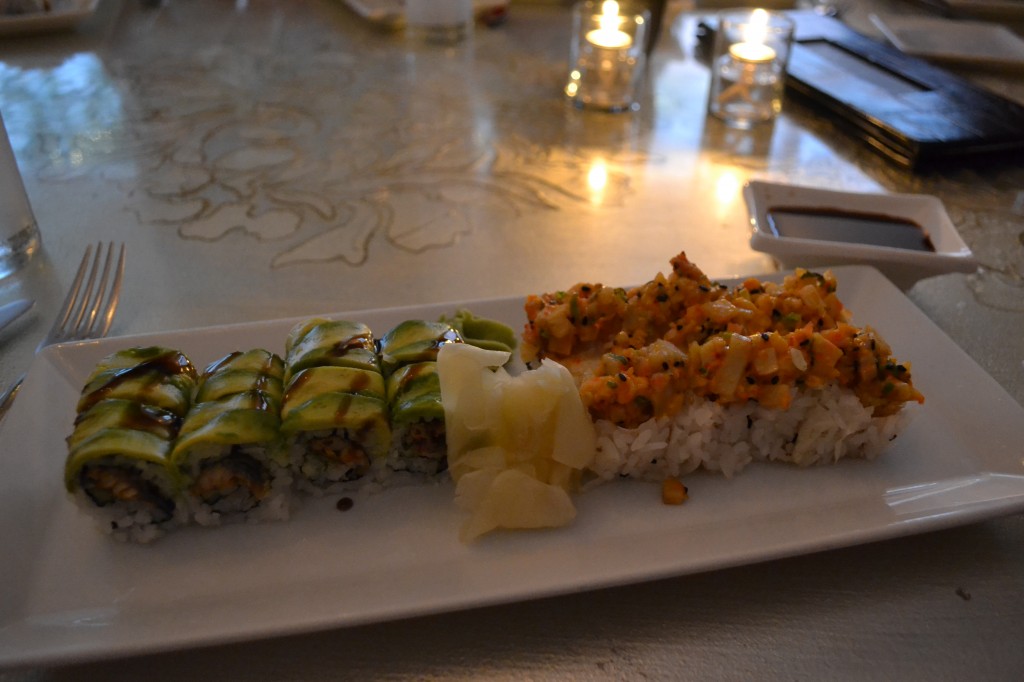 Both rolls were amazing, along with some of the other dishes I got to taste: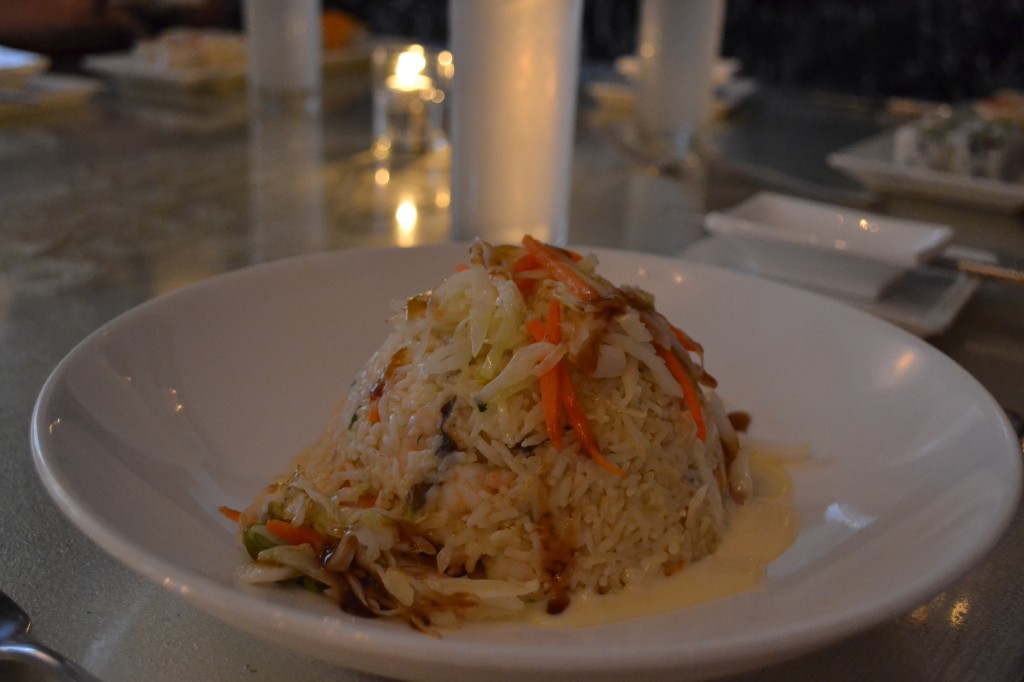 I had such a fun time celebrating with good friends and it was the perfect way to kick off my weekend. I woke up early Saturday morning to surprise Lauren with a home cooked breakfast of pancakes, biscuits and fresh fruit.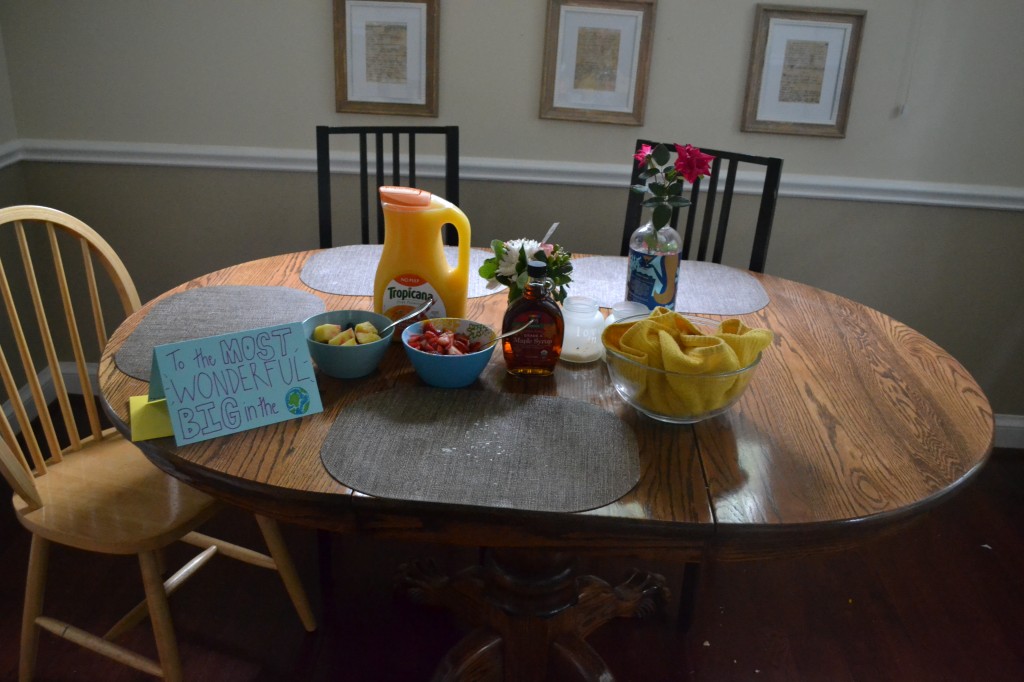 Afterwards I headed down to Georgetown for a massage at Hela Spa, courtesy of my fabulous Aunt Fran. I walked over to the Paper Source and read funny birthday cards, then picked up a scoop of Ben and Jerry's Frozen Greek Yogurt and walked back to my apartment. Saturday afternoon I accompanied some friends to two of my favorite thrift stores in Bethesda, Reddz Trading and Mustard Seed.
Today I spent most of the day prepping for tomorrow, when I leave bright and early for New York Fashion Week. While my weekend was spent doing things very much inside my comfort zone, the preparation for my trip pushed me to try something totally new: under packing. Since I will be running around NYC without a convenient place to stash my bags, it is imperative that I pack light. So, I laid out my outfits, day-by-day, and came up with a pretty good packing strategy.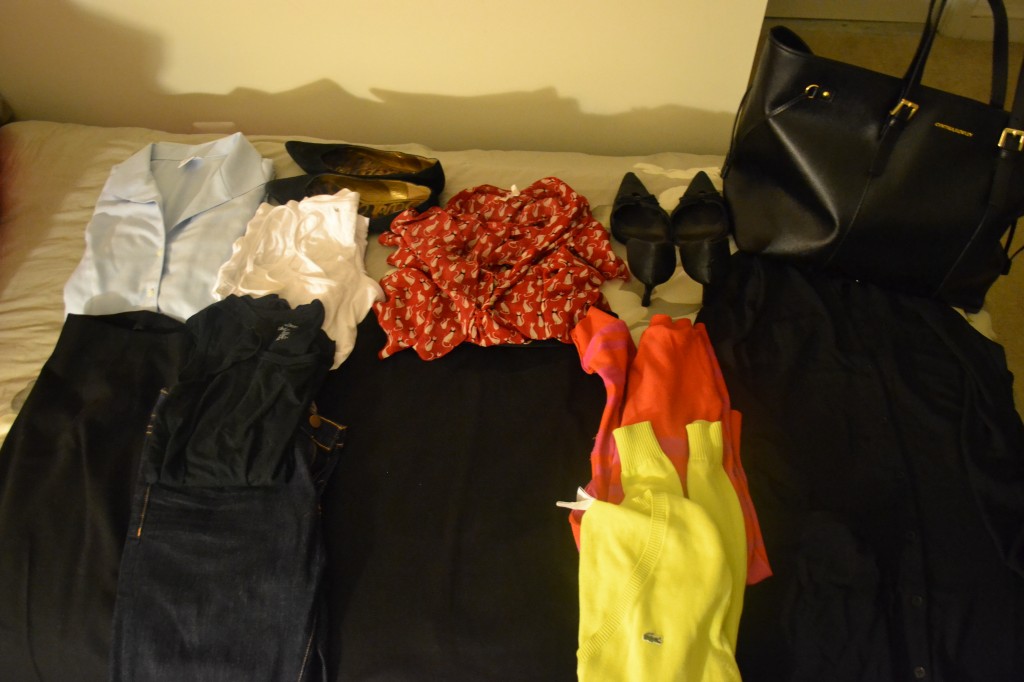 3 outfits for each day of work :
Outfit 1 :
Brooks Brothers shirt
Theory wool cropped trousers
Outfit 2 :
Ruffled, tie-front cat shirt from Buffalo Exchange
High waisted skirt from UO
Outfit 3 :
Black shirt dress from Forever 21
Two pairs of shoes :
Black pointed-toe Sam Edelman flats
Black pointed-toe Ann Taylor kitten heels
Extras :
new oversized black Cynthia Rowley tote
chartreuse Lacoste sweater
dark skinny J Brand Jeans
red & pink striped sweater from TJ Maxx
black cami
white camp
lots of accessories including my tortoise shell watch, a couple good necklaces, and my arm party
Then whatever I wear on the bus tomorrow, which will probably consist of a red rain jacket (it's supposed to storm in NYC), my new L.L. Bean boots (a great alternative to clunky rain boots) and a comfy sweater. Looking forward to filling you guys in on all of my adventures in New York, but now I must go to bed (my bus leaves in 4 hours, eeeesh). Happy Labor Day!
♥