This morning I woke up with a spring in my step which was surprising considering this week has felt like an uphill battle between myself and academia. While I'm not out of the weeds just yet, something about this day just made me want to feel good. Maybe it was the weather — warm and sunny but with the best parts of fall, like big piles of leaves just waiting to be jumped in. Or maybe it was this song, that my dear friend Cristina played for me yesterday:

Whatever the reason for my sunny disposition, I wanted to put together an outfit that outwardly reflected that. I chose a more girly color palette than I normally opt for, but offset the ensemble with some chunky brown socks and my favorite riding boots.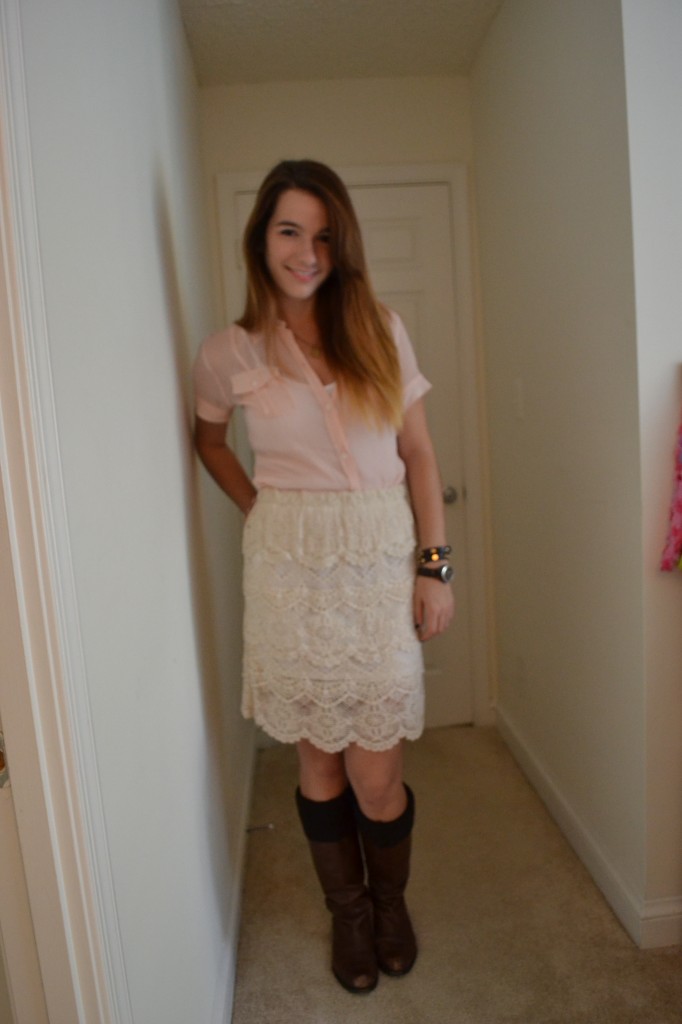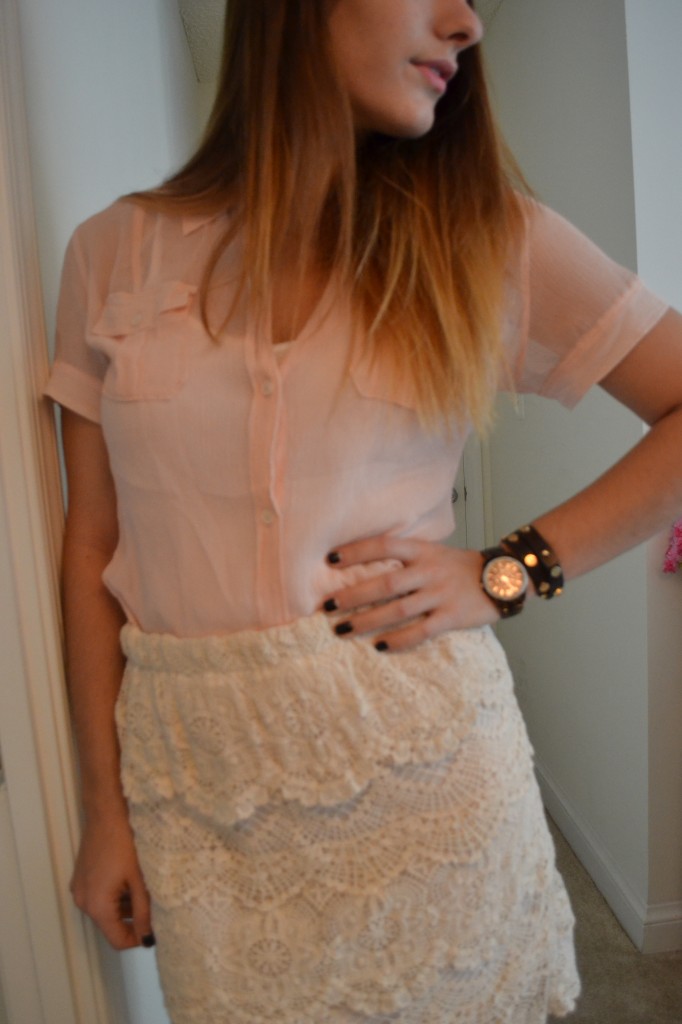 I don't normally wear a lot of jewelry, but when I do each piece usually holds some sort of meaning or good memories. Today I wore two of my favorite necklaces, a delicate gold wish bone and a gold coin with my sign (Aries) printed on it. I picked them up when I was visiting one of my closest friends in LA two summers ago, and I feel like they give me a little boost when I wear them together — I like what they represent, the wish bone for optimism and the Aries for being true to myself.
Yesterday I had the opportunity to photograph another good friend for my Eagle article. On Friday, I'll post the article and the photos, but I wanted to give you guys a sneak peek: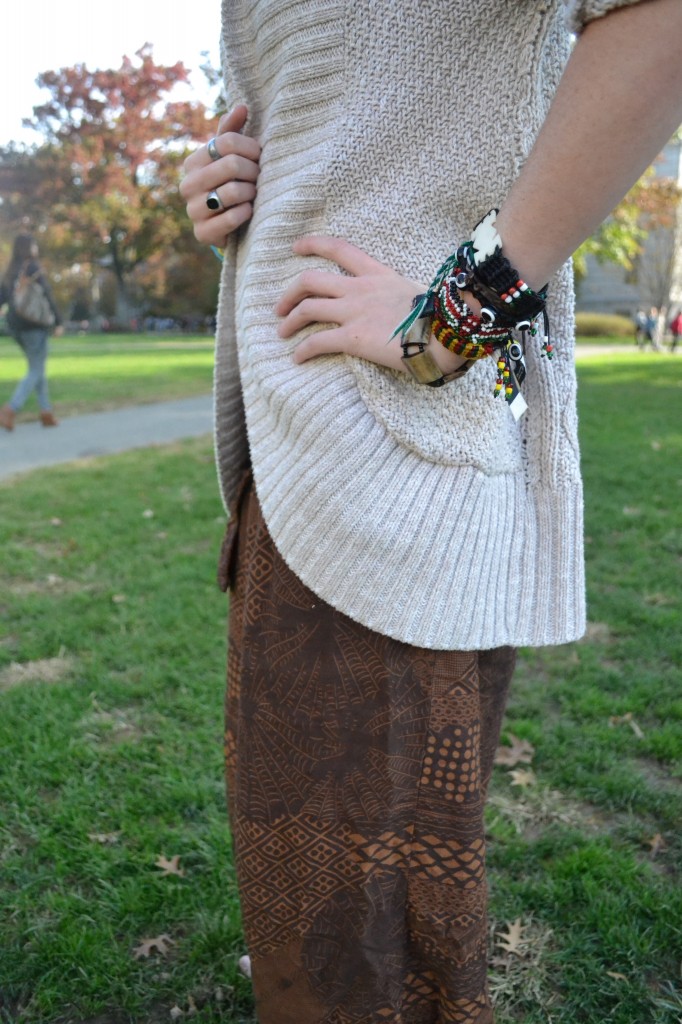 And get excited, tomorrow will be the second part to my two-part Halloween Inspirations post! If you haven't read the first one (and still need some costume ideas for this weekend), check it out here. More ghoulish and ghostly adventures to come, so stay tuned!
♥