This weekend was wonderful for a few reasons — I caught up on my sleep, got the chance to meet some amazing district bloggers at the CapFABB meet up, and sported a grass skirt and leis on leis on leis Saturday evening. Sleep + new friends + grass skirt = great weekend!
The CapFABB meet up was held at Tyson's Galleria in Virginia where bloggers were invited to come and partake in the All Access: Fashion event. The Galleria put on several fashion shows throughout the day and you can see some of my favorite looks from the Seven for All Mankind show in the photos below. A big thank you to my dear friend Devon who drove me out to Tyson's and snapped this photo of what I wore to the meet up: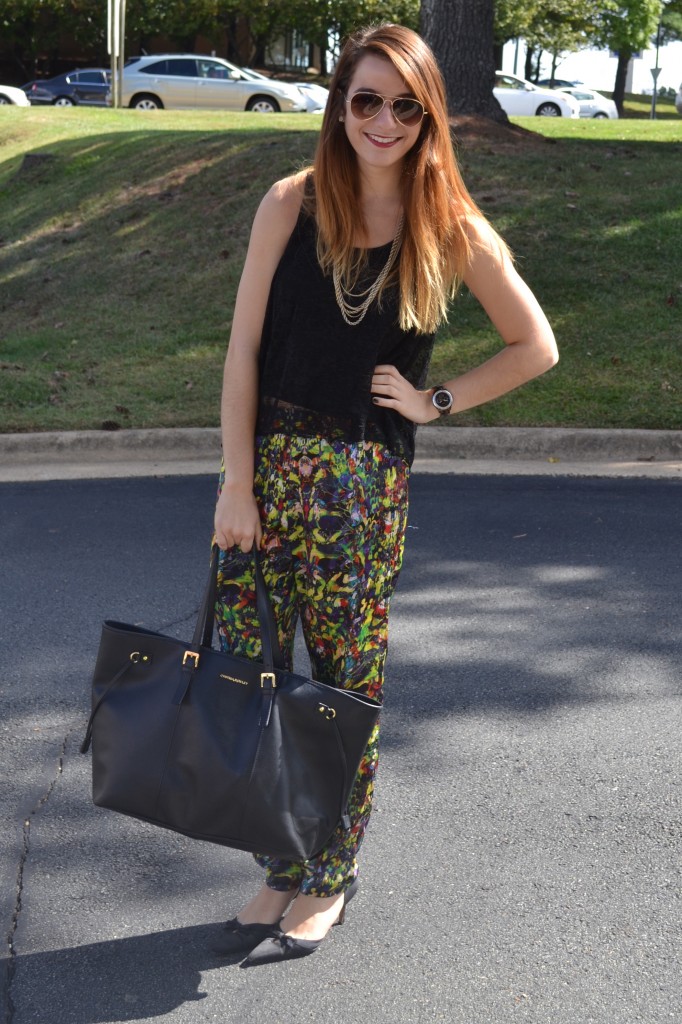 My patterned harem pants finally made a debut for fall! I will probably end up living in them this season, they add so much personality to everything I pair them with.
And here are the photos from the show: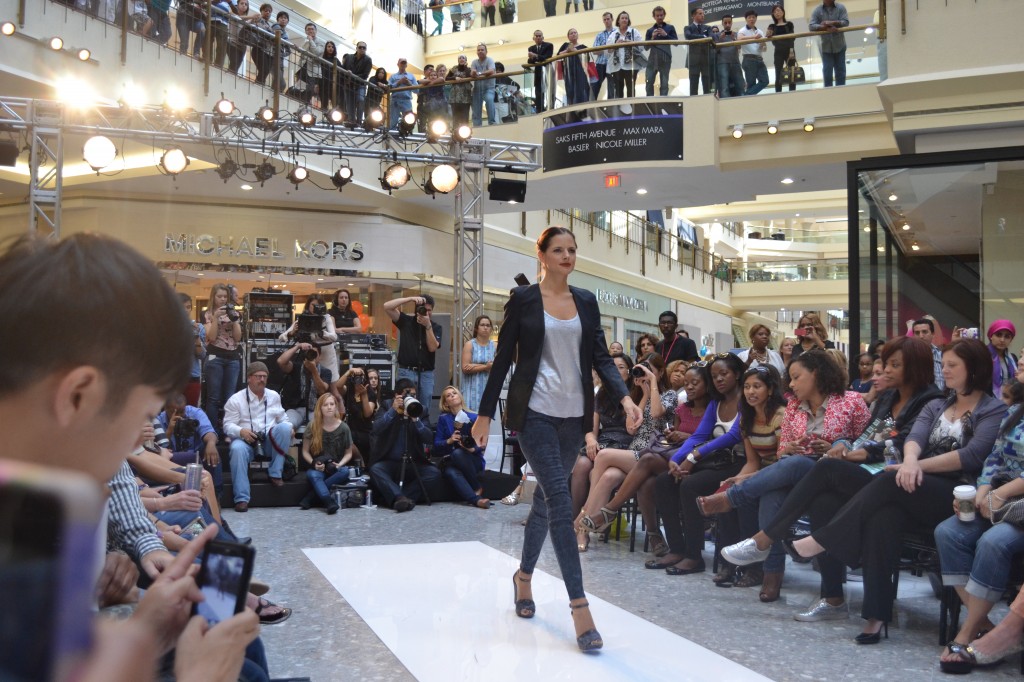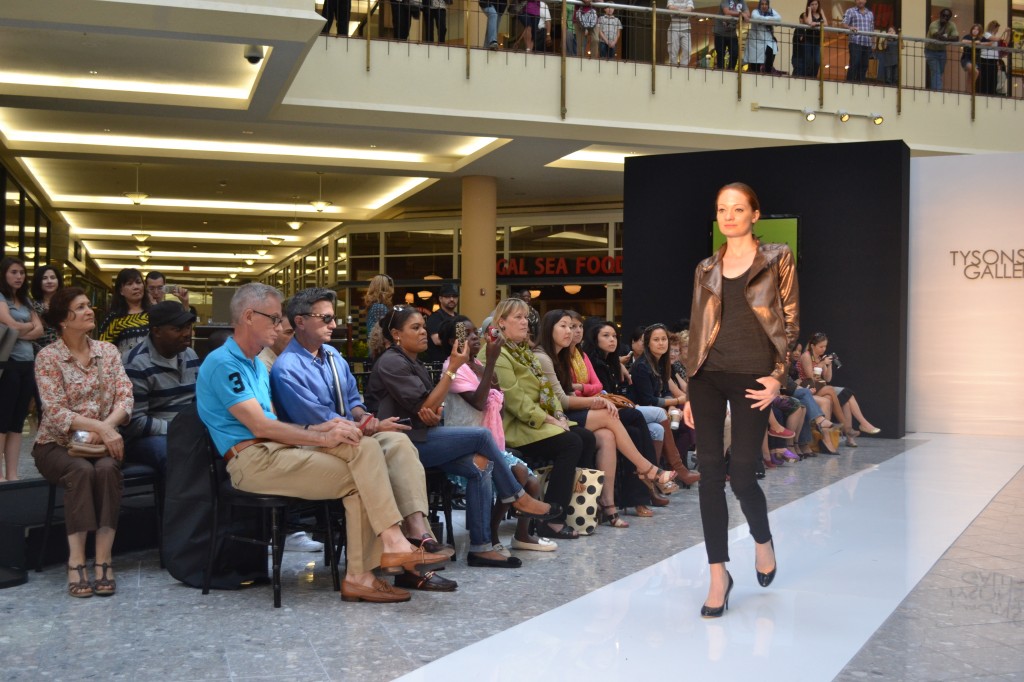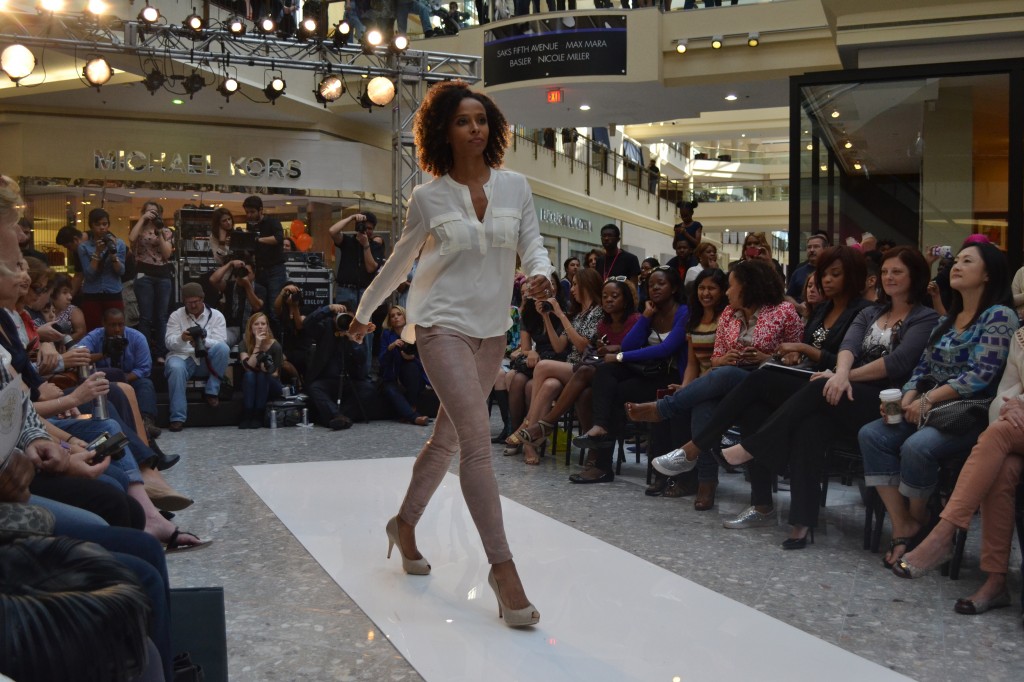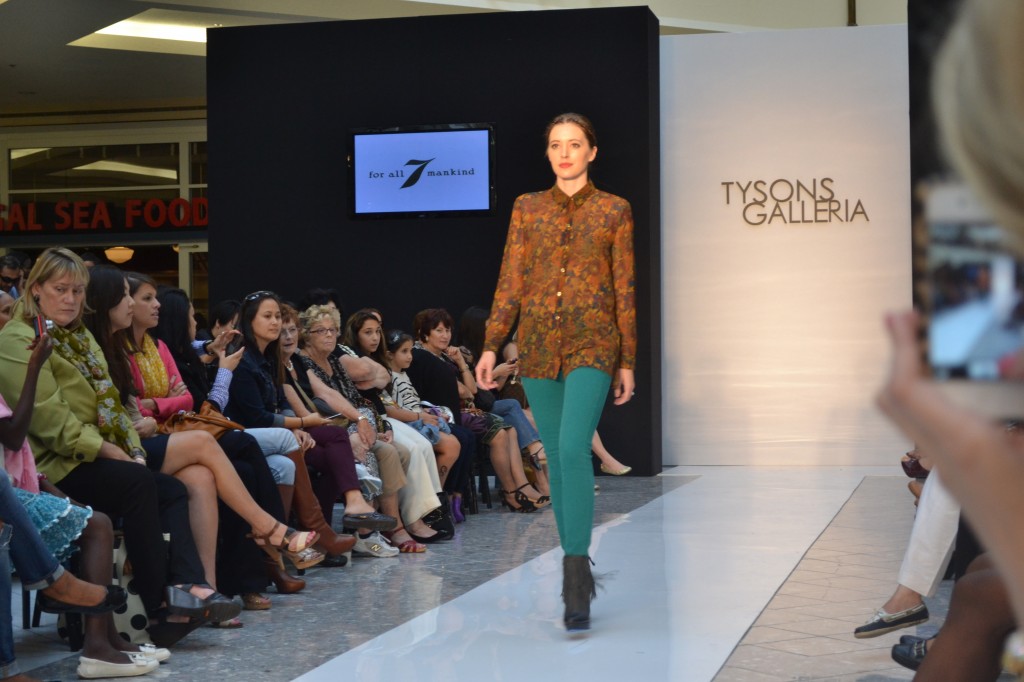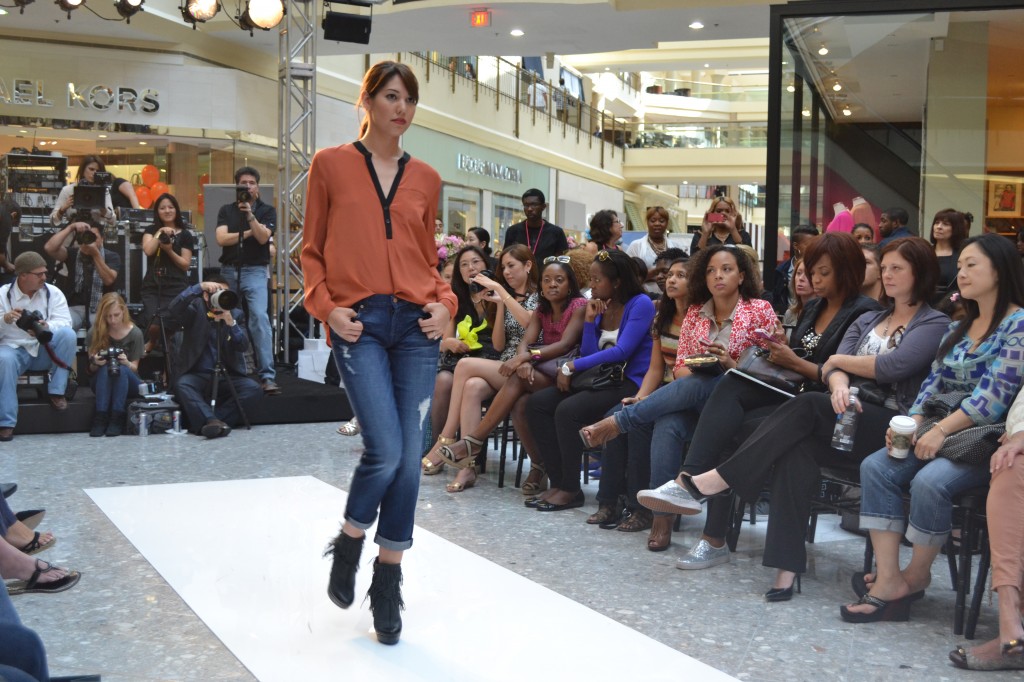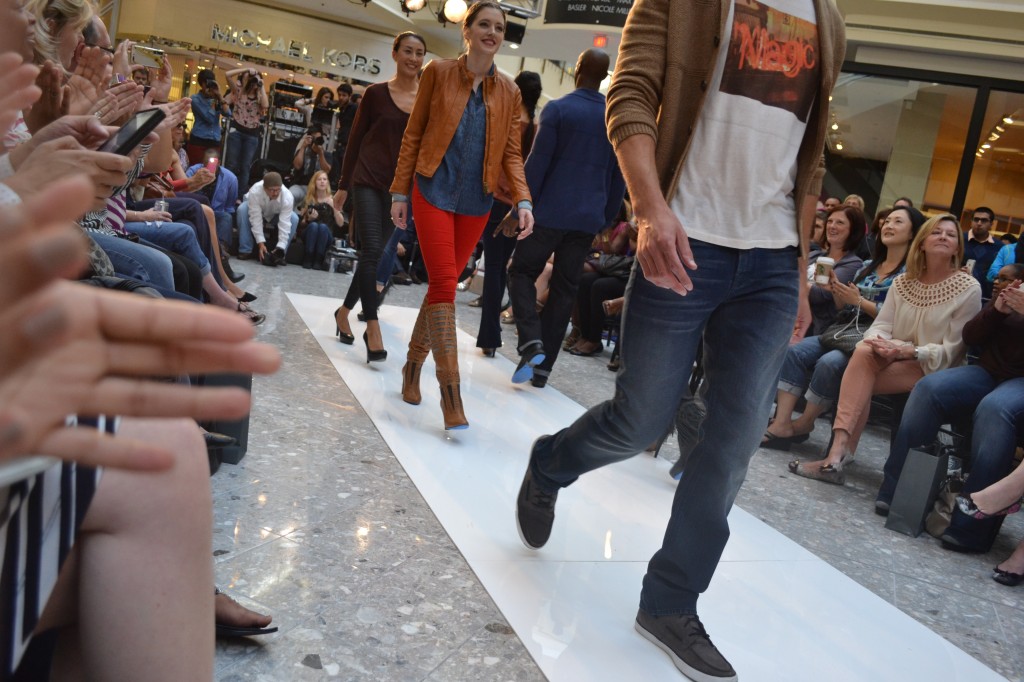 Some of my favorite trends from the runway include the use of metallics like rose gold pants and jackets, baroque patterned pants and fringe boots that seemed a tamer version of Leandra Medine's "My Little Pony Goes Drag" shoe.
I also had the chance to snap a few photos of some stylish ladies off the runway: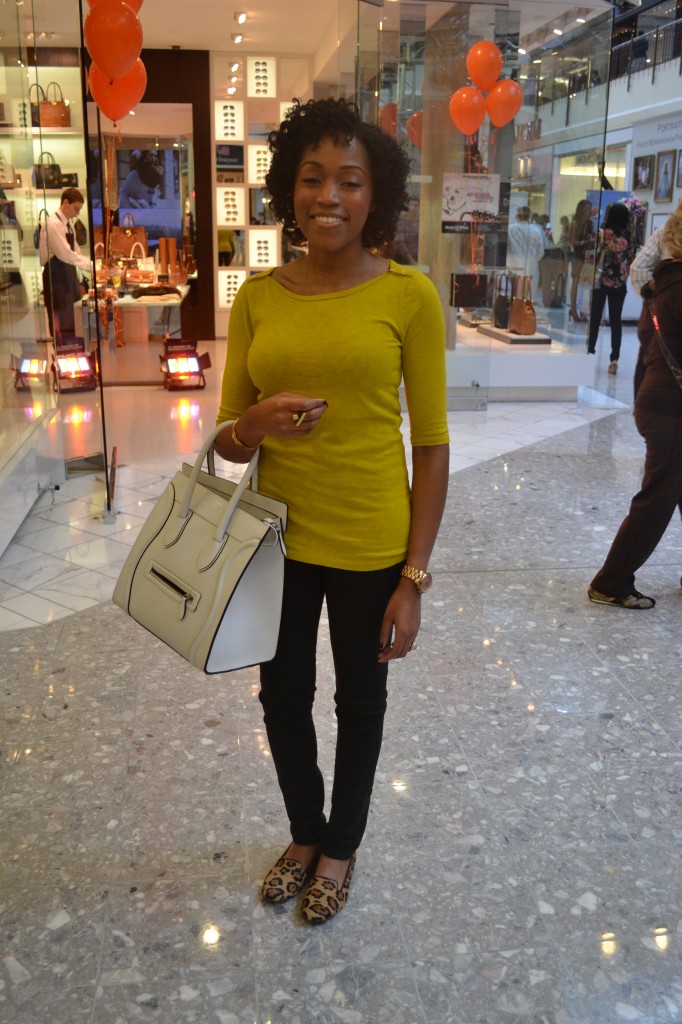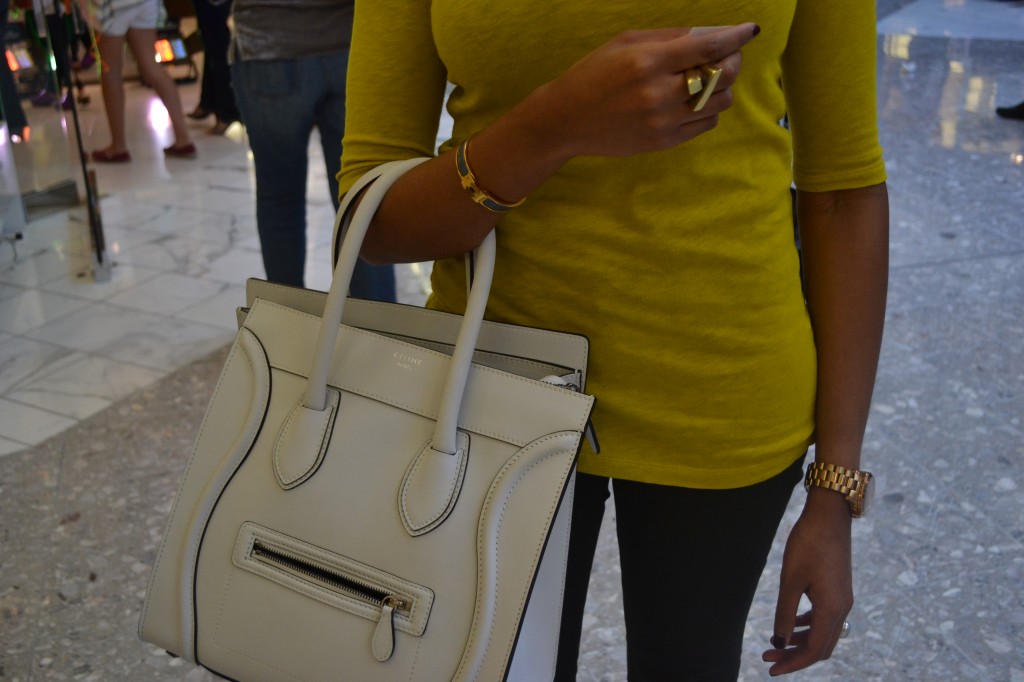 I almost fell over when I saw this woman's white Celine bag. I loved the chartreuse sweater + white bag + leopard flats pairing.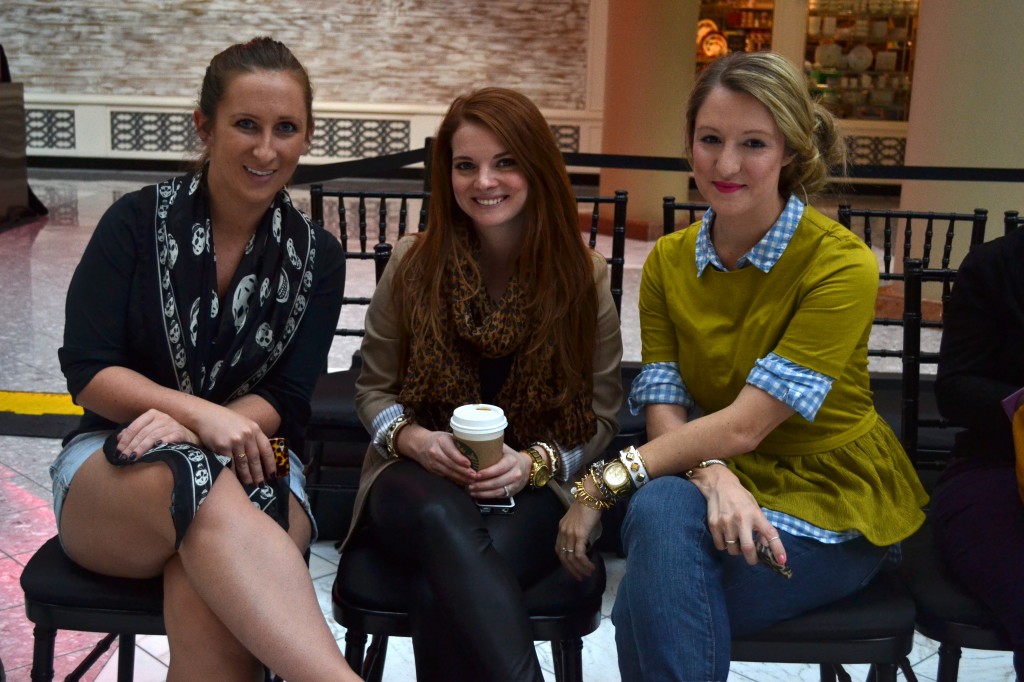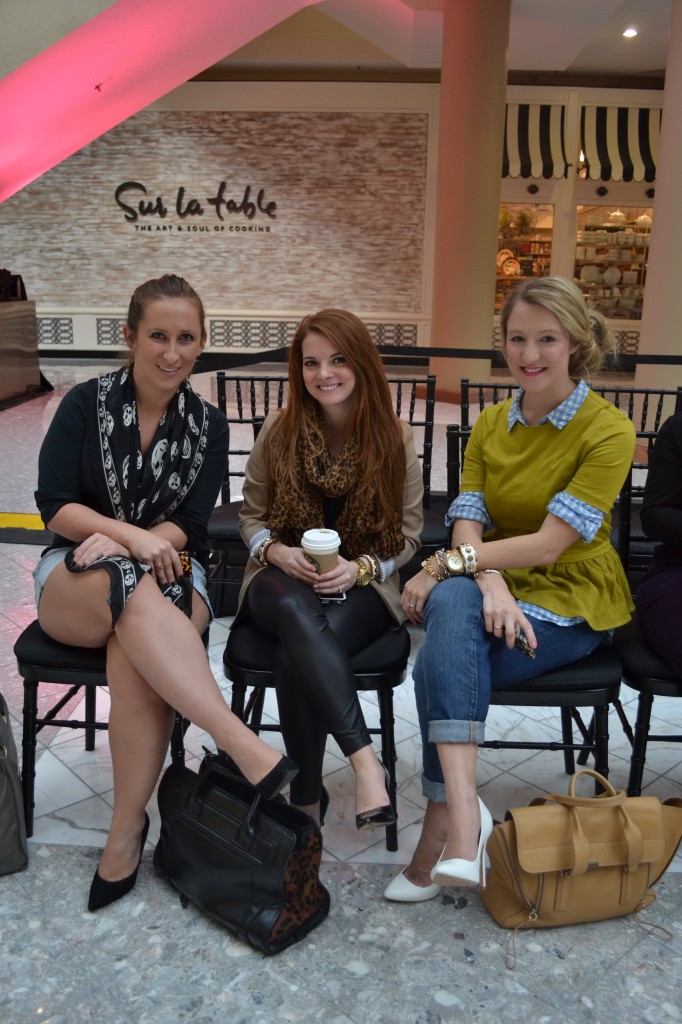 The lovely ladies of CapFABB! So happy I finally got to meet Liz (So Much to Smile About), Alison (Chain Strap Purse) and Lacey (A Lacey Perspective)!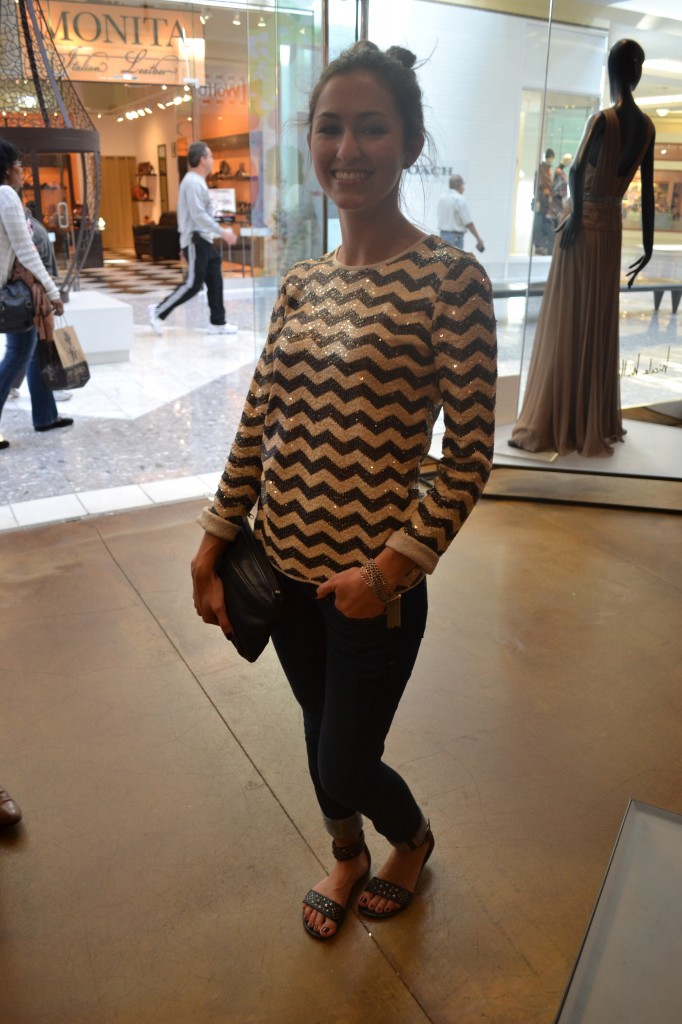 Another fellow CapFabber, loved her sparkly chevron sweater!
What do you guys think of all the fall trends? Any looks you're particularly excited about? More adventures to come, for now I've got to make a mug of chai tea, light a candle and settle into a night of Adele and homework.
♥