We have Public Speaking together every Thursday and last night I finally worked up the courage to ask him to be in my column. Judging by the consistently cool outfits he dons in class, I had a feeling he wouldn't disappoint. When he showed up for our shoot today in this rock star-worthy Canadian tuxedo, I couldn't have been more happy. I have a huge admiration for risk takers, and I feel like Andrew falls into that category. From his DIY studded collar to his combat boots, Andrew fully embraces his own aesthetic and it just works.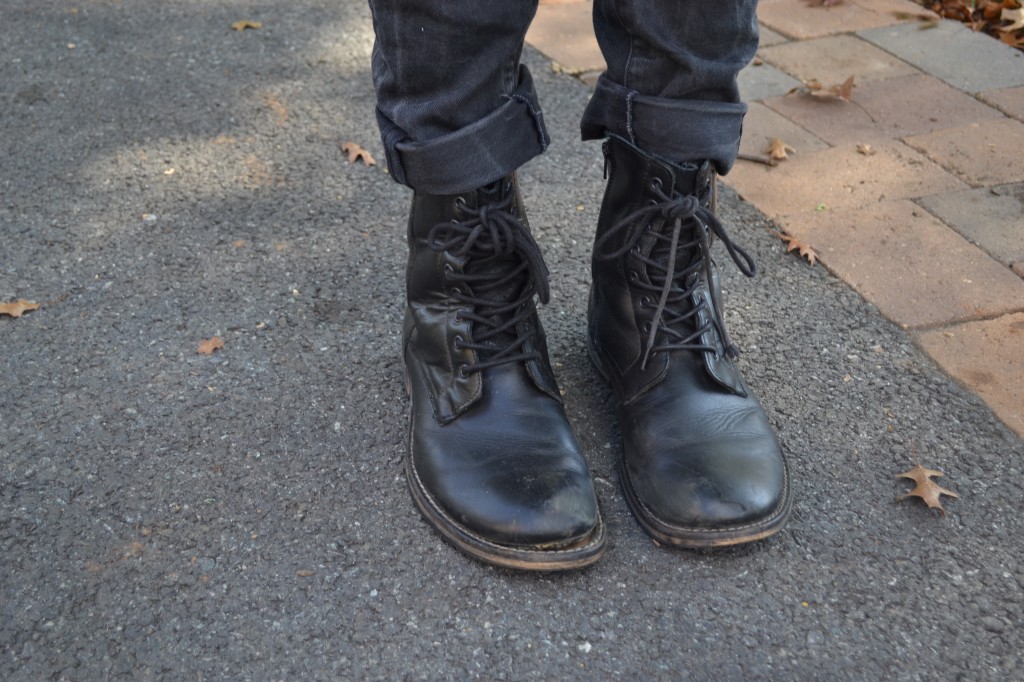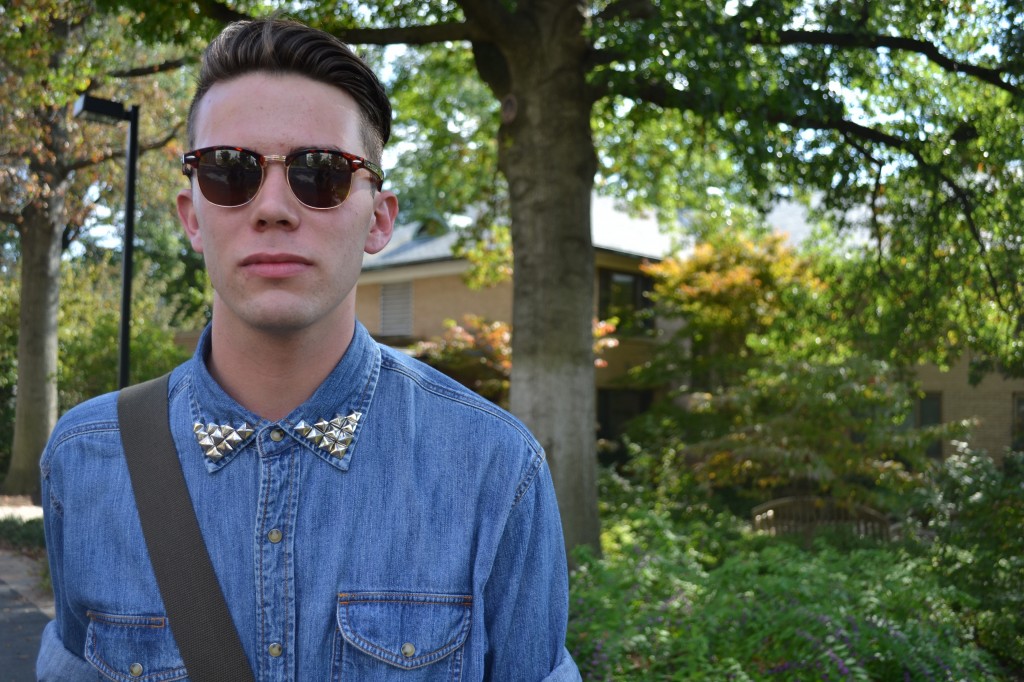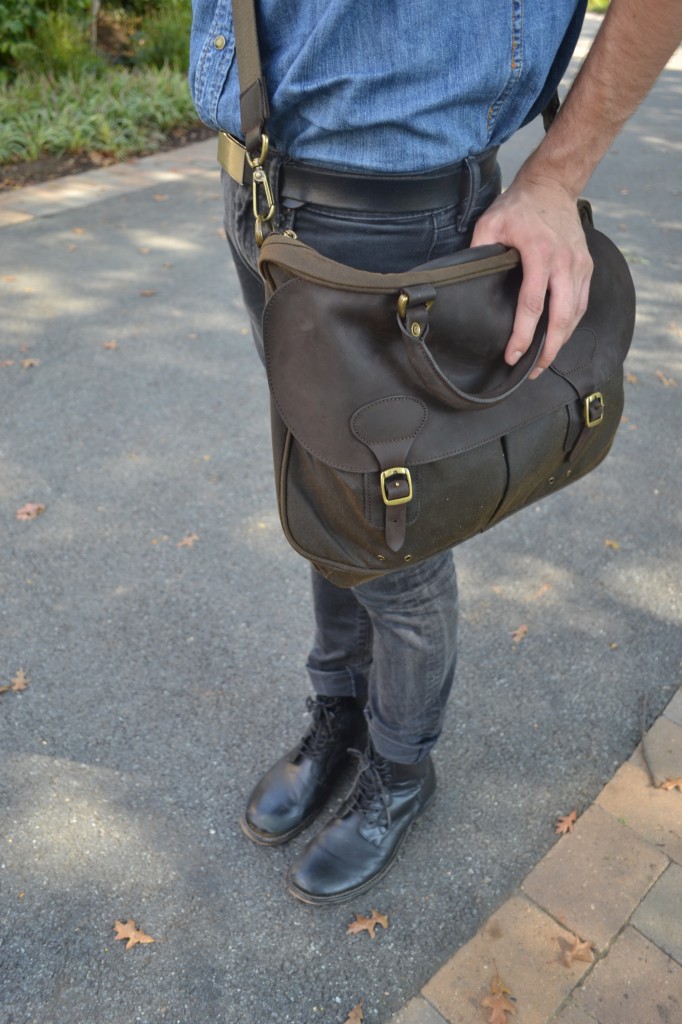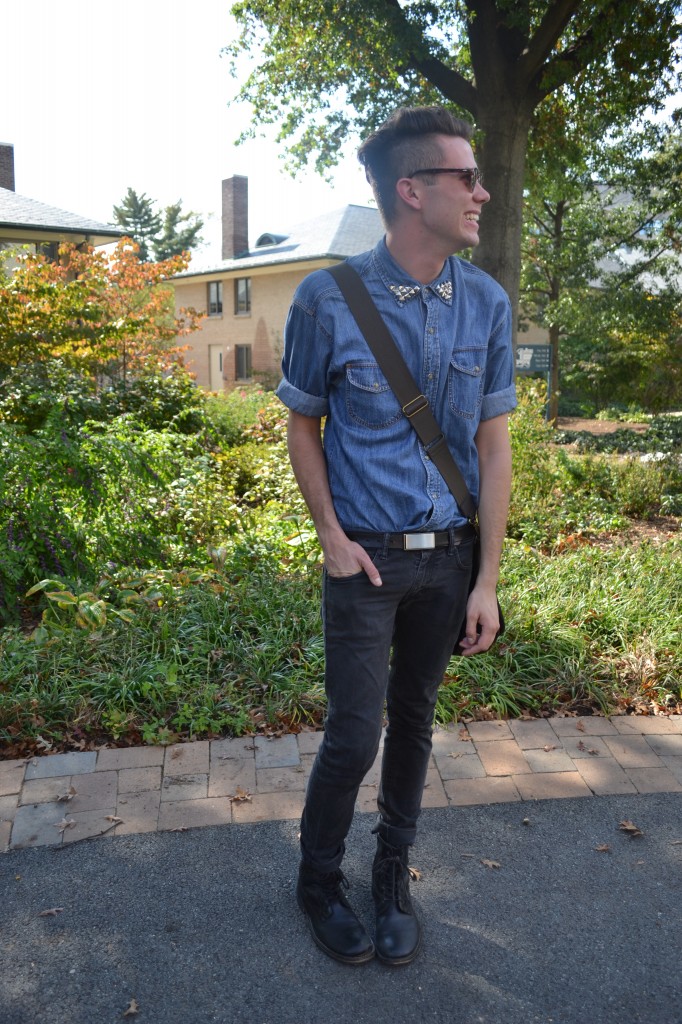 For all AU students reading this, check out next Thursday's issue of The Eagle to find out more about Andrew's personal style. For all my other readers, I'll post a link to the article when it goes live.
And in the true spirit of Fashion Friday, I'm sharing the Anna Wintour fan art my roommate Aditi just sent me. I think my personal favorites are "Anna Wintour's face on a chair" and "Anna As Campbell's Soup, On A Tshirt". More adventures to come, for now I'm going to give my brain a much needed rest and indulge in some candy corn and Project Runway. Happy Friday, there's no better feeling than making it to another weekend.
♥