I want to start this post off with a quote I just found on The Man Repeller's Instagram:
"There is no duty we so much underrate as the duty of being happy."
– Robert Louis Stevenson
I really like the idea of this — happiness should be a duty, a priority, in our lives. I feel too often I spend my time micro-managing that I only have a few fleeting "wow, I'm doing this for myself and no other reason" moments every week. Which brings me to the main topic of tonight's post: homemade pop tarts!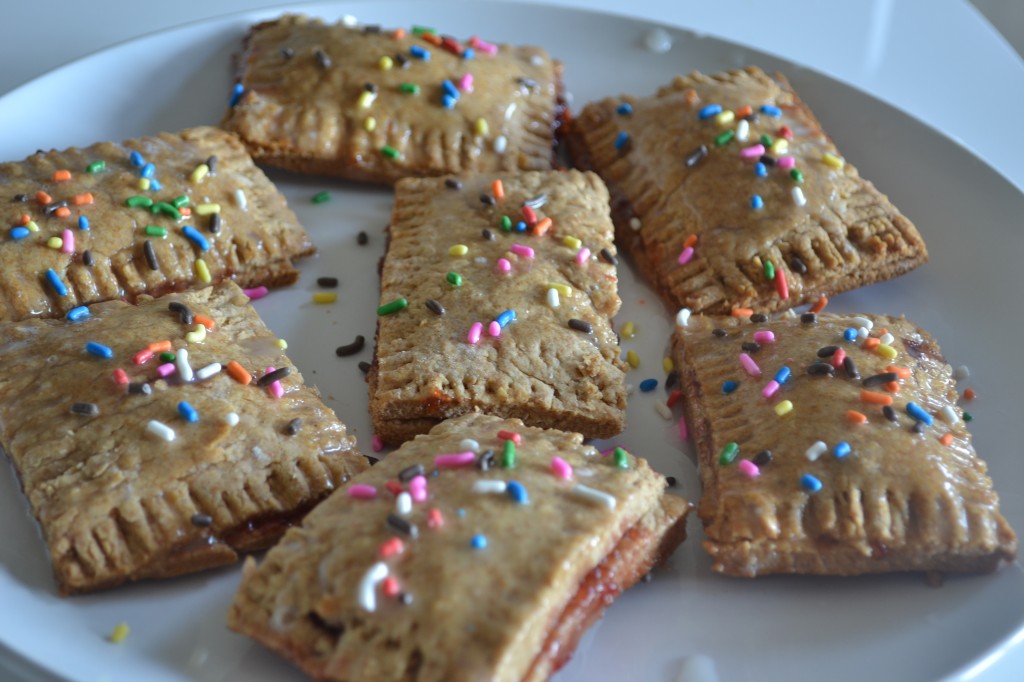 I pinned these over the summer and have been wanting to test drive the recipe for months. Wandering around the aisles of my neighborhood grocery store last night I thought to myself, "What the heck, I'm going to make pop tarts tonight because I need a break from everything else."
So I gathered up the ingredients…
… mixed up the dough…
… flattened the dough out with my trusty rolling pin + cut out 14 rectangles for 7 pop tarts…
… added strawberry preserves + closed up each tart with a fork…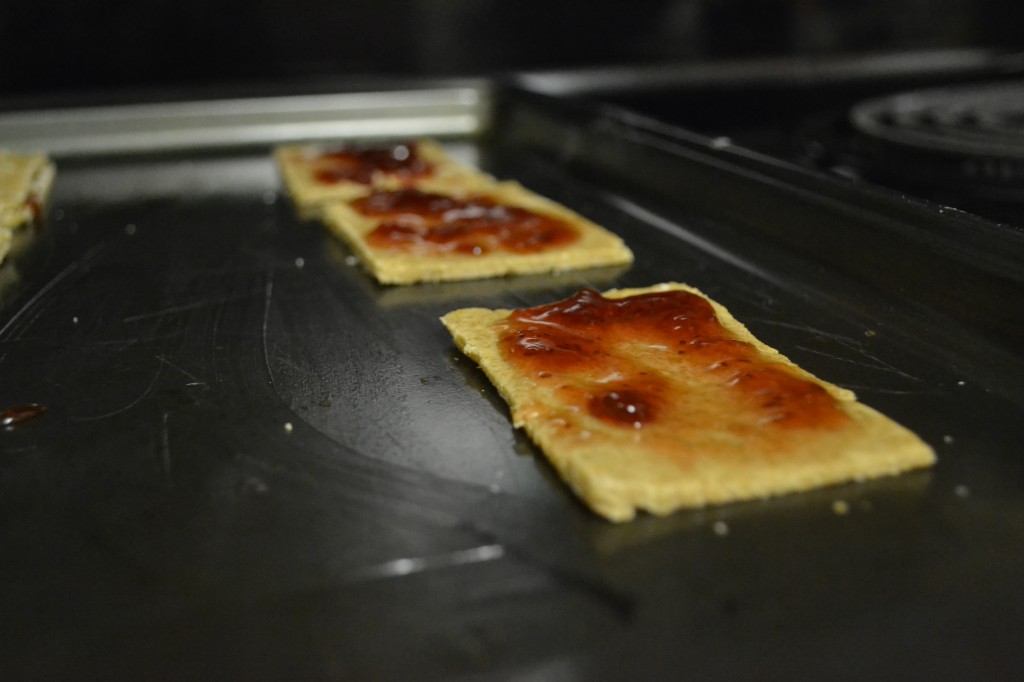 … let 'em bake, then let 'em cool…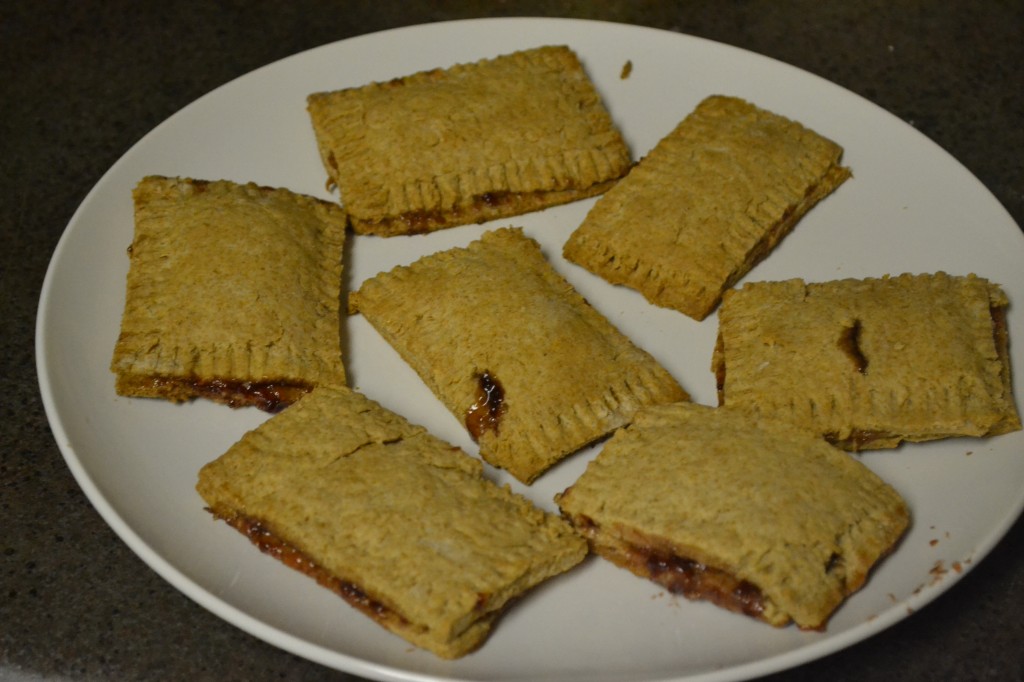 … annnd adding the icing/sprinkles in the morning!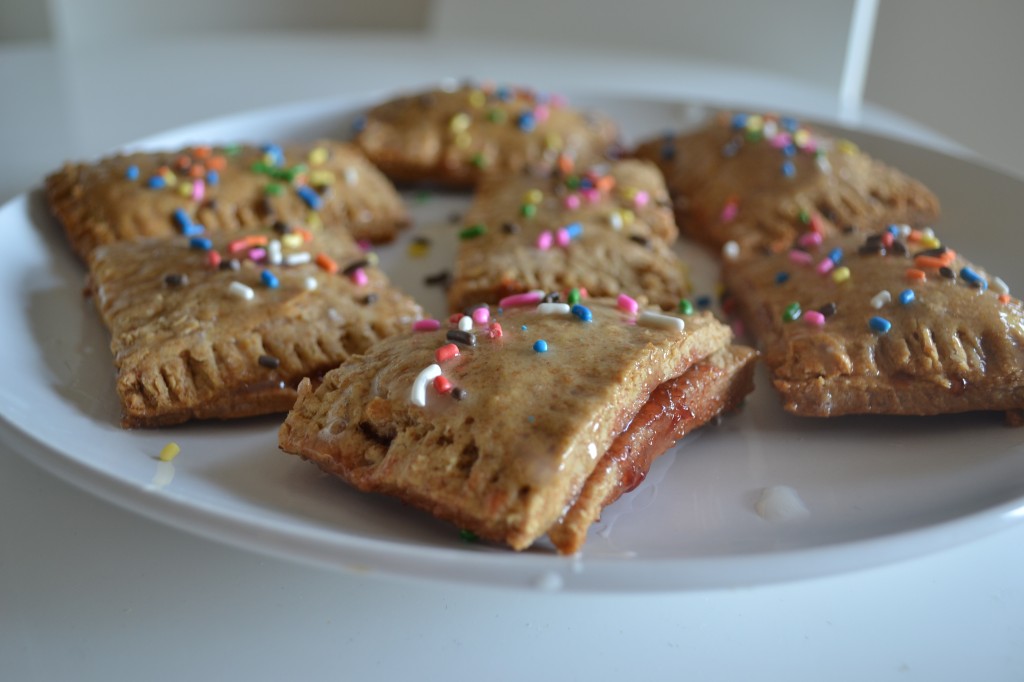 And let me tell you, they turned out great. Like taking a bite from my childhood, without all of the extra preservatives and red dye #12. Yum! My tips for future pop tart endeavors: less is more with this crust, and the more strawberry preserves the better. I was pretty light handed with the preserves this time around and I really didn't need to be — live bake and learn 🙂 If you end up baking your own homemade pop tarts, you'll have to let me know how they turn out through a tweet or Instagram photo.
These pop tarts turned out looking pretty celebratory, what with the colorful sprinkles… who knew today I would have something to celebrate!? Last week my dear friend Tania asked if I wanted to be featured in her "Looks on Campus" column on College Fashion. I jumped at the opportunity to connect with a wider audience of fashionistas, you can read Tania's article here.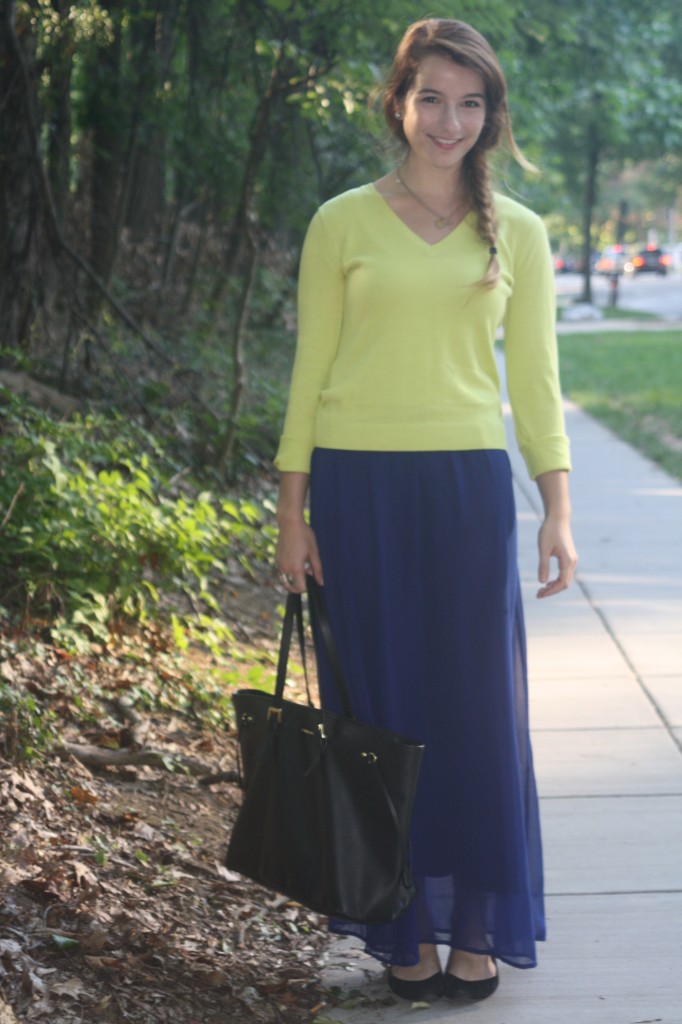 After the article was posted, I reached a record 500 page views in one day! Opening my Google Analytics account this morning was such a big surprise and I want to say how thankful I am for everyone and anyone who has read SLB — every day is an adventure, and I'm so glad I get to share it with you guys. On that note, I've gotta get to bed, the last 24 hours have been both exhilarating and exhausting. Sweet dreams readers, much more to come.
♥