Meet Haley Bowman
Last week I was on campus getting some work done and spotted Haley from across the room. I instantly loved the top knot, floral dress, denim vest and bright red booties combo she was rocking. Although I had never met Haley before, I threw caution to the wind and asked if I could feature her in my next column. Luckily, she accepted my offer and behold a fall look that is equal parts edgy and sweet: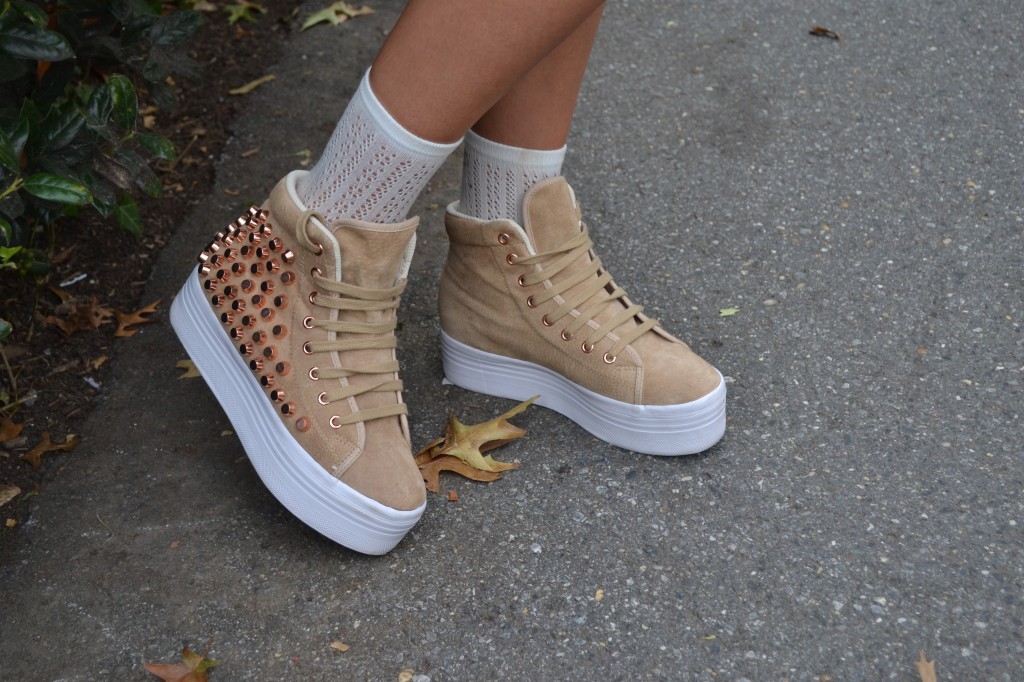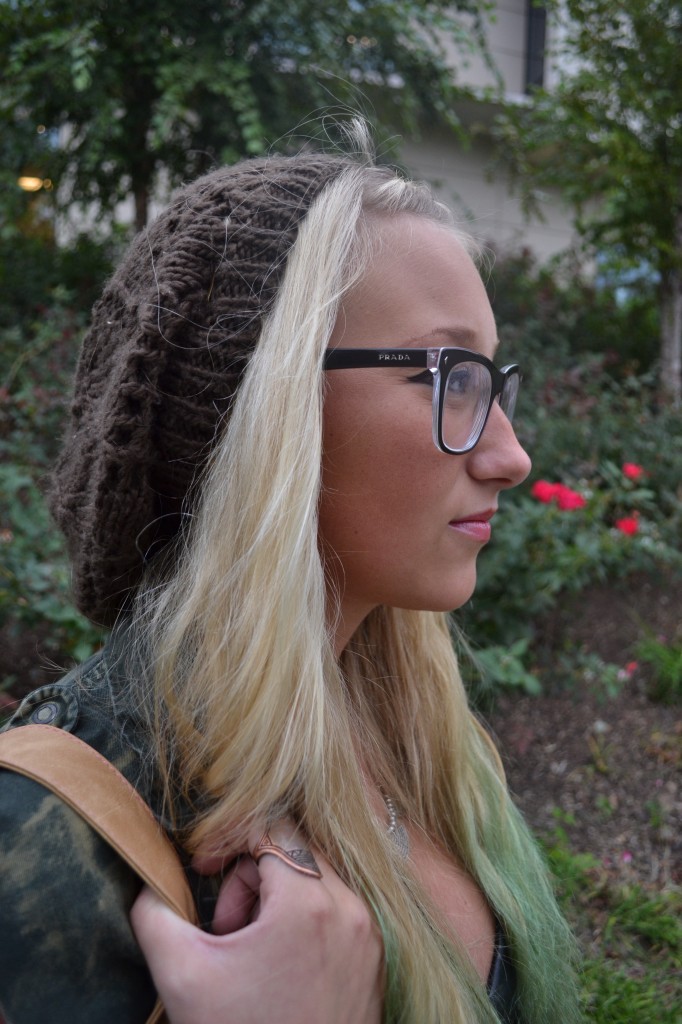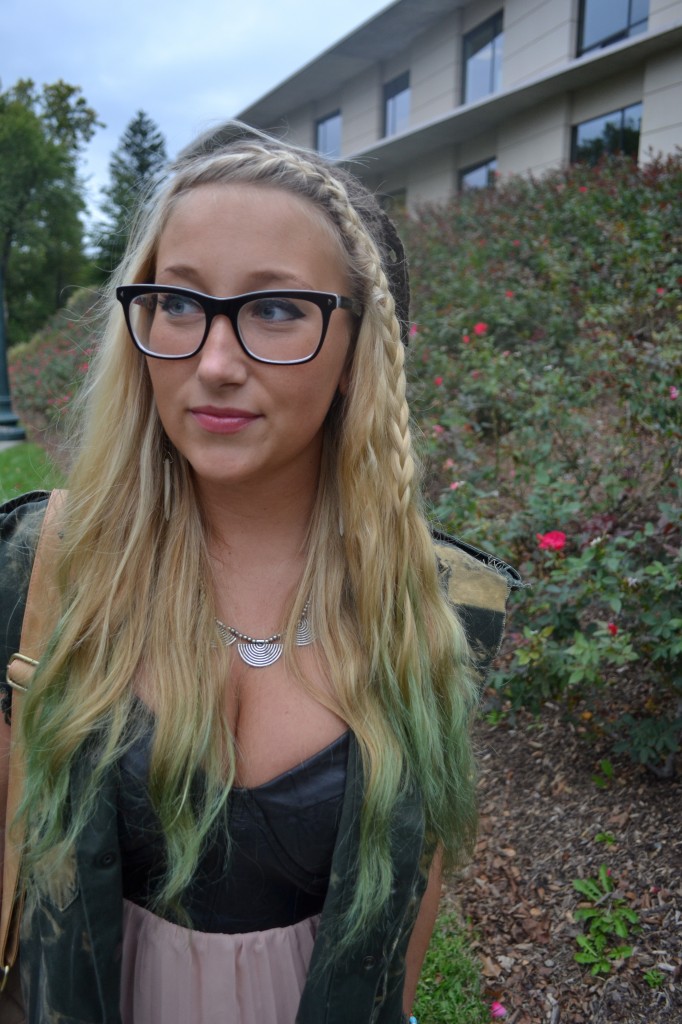 Some of my favorite trends Haley's sporting include her dip dyed tresses, multi-colored skull bracelet, Jeffrey Campbell flatform sneakers and her leather and pink pleated dress.
To get the look, check out one of Haley's favorite shopping spots.
On another note, HAPPY FRIDAY. Honestly, the weekend has never felt so good. I plan to catch up on some much needed sleep, see some friends and enjoy the amazing fall weather. What are you guys doing? Have a fun and fabulous weekend, more adventures to come.
♥