A warning to everyone before I start this post — I have just spent the last four days back home on the West Coast and I am feeling introspective. It's spring break, and I have been looking forward to this time off because every part of me has needed it. Not because I feel physically overworked or burnt out, but more because I have no idea what happened to the month of February. In January, I was in the starting blocks, waiting for the gun shot to indicate the start of the race. February was my 400 meter dash — I don't think I was even racing against anyone but myself and maybe time. I was always on the move, updating a never ending list of things to do and places to be. There were a lot of joyful moments in the month of February, but also a lot of times when I wouldn't know what day of the week it was or what I had eaten for lunch. During this time, I would always recall a line from one of my favorite movies, Ferris Bueller's Day Off:
"Life moves pretty fast — if you don't stop and look around every once and a while, you could miss it."
Spring break couldn't have come at a better time — I have the chance to stop, reassess and take a cold hard look at where I am, the state of things. Going home for a few days was a good start to this. I road tripped to California with my parents, and while there were still times when my head would be moving in eight different directions at once, I had some chances to stare out the window and watch the giant windmills spin in the sky. Something about the movement of these giant mechanisms quieted the spinning in my mind.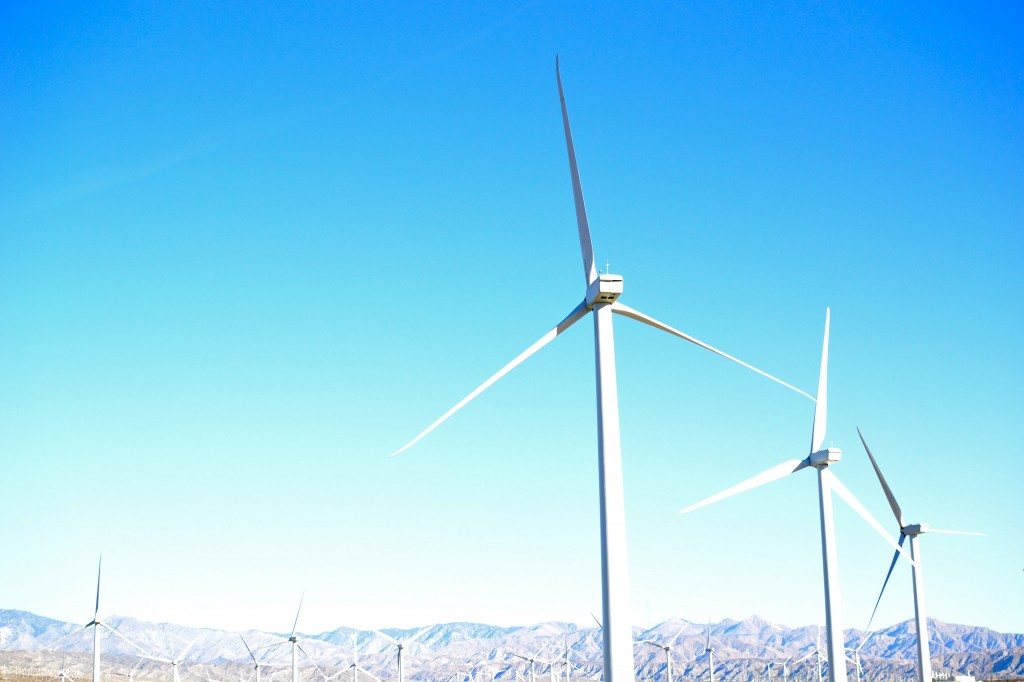 From a sartorial standpoint, my trip home was also very good to me. Ever one to pursue a shopping adventure, my mom pulled off the road in Palm Desert at the first sight of a thrift store. It was there I picked up a sequin rainbow mini-dress (it is even cooler than it sounds) and some vintage Prada flatforms that will be a staple in my wardrobe this spring/summer. Looking forward to previewing both of these purchases on SLB in the coming weeks.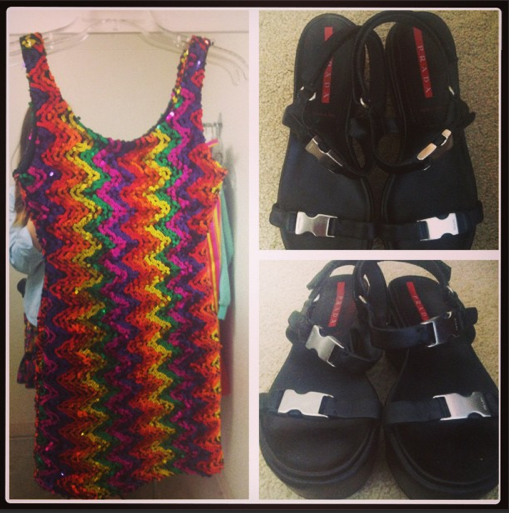 I also had the great fortune of inheriting my grandfather's vintage Burberry trench coat. There is something so cool and authentic about owning an item passed down through the generations, especially something as timeless as a Burberry trench. This coat will stay with me through every major milestone in my life, until one day I can hand it down to a grandchild or niece or nephew who can appreciate it just as much as I do.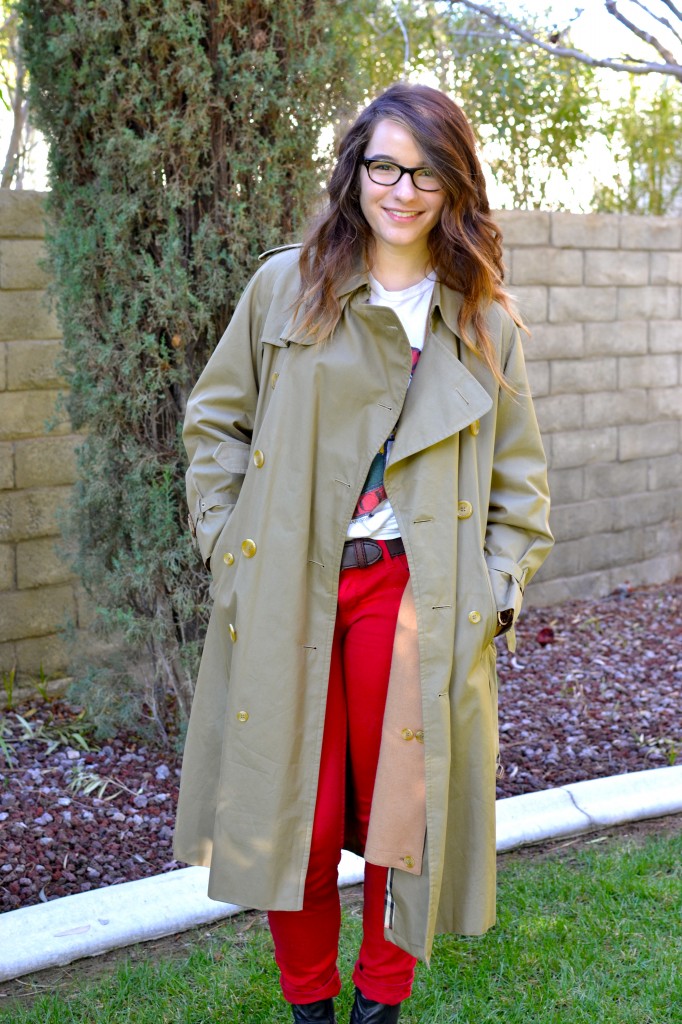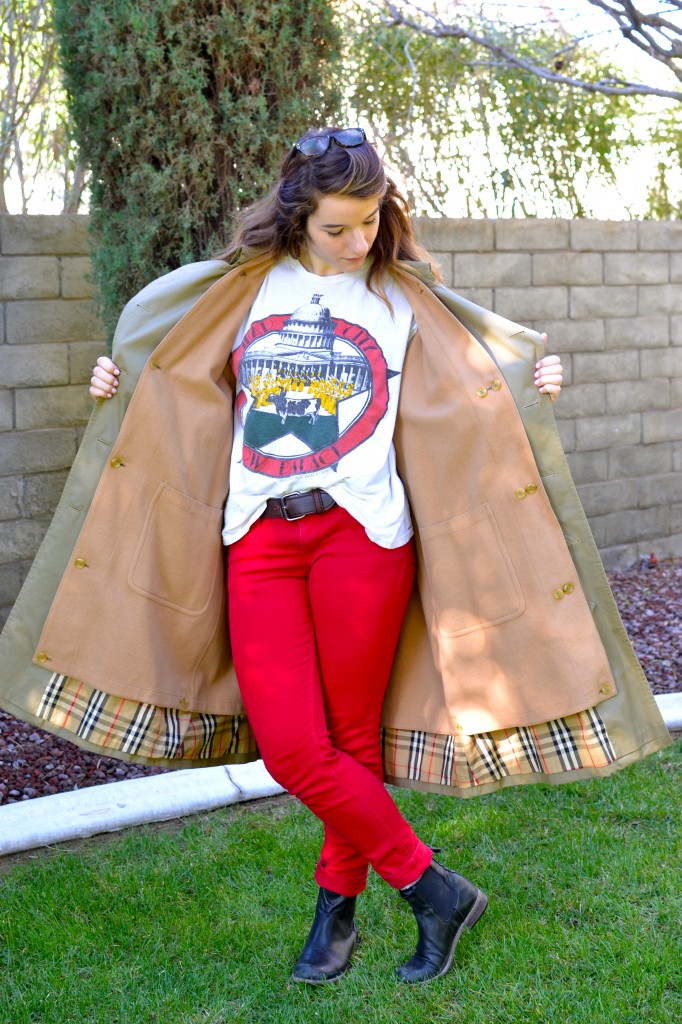 I also had the chance to visit a super groovy vintage shop in Palm Desert. The Fine Art of Design almost felt like a museum, there were so many fabulous designer pieces from across the decades, a collection that was clearly lovingly curated with just the right amount of whimsy and eccentricity. Enter fabulous Todd Oldham jacket that I referred to as "the technicolor cube-y jacket" when my mother picked it up: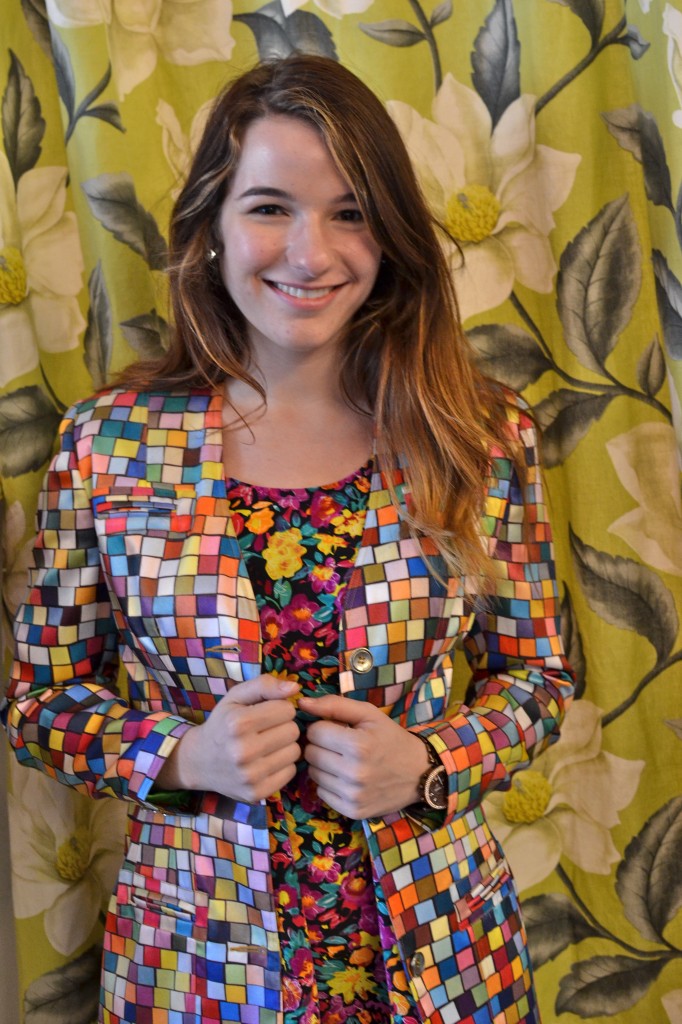 When I get my first real grown up job out of college (with my first grown up paycheck), I will make plans to come back here so I can stock my wardrobe with a few more whimsical goodies — maybe this Moschino top will wait there faithfully for me…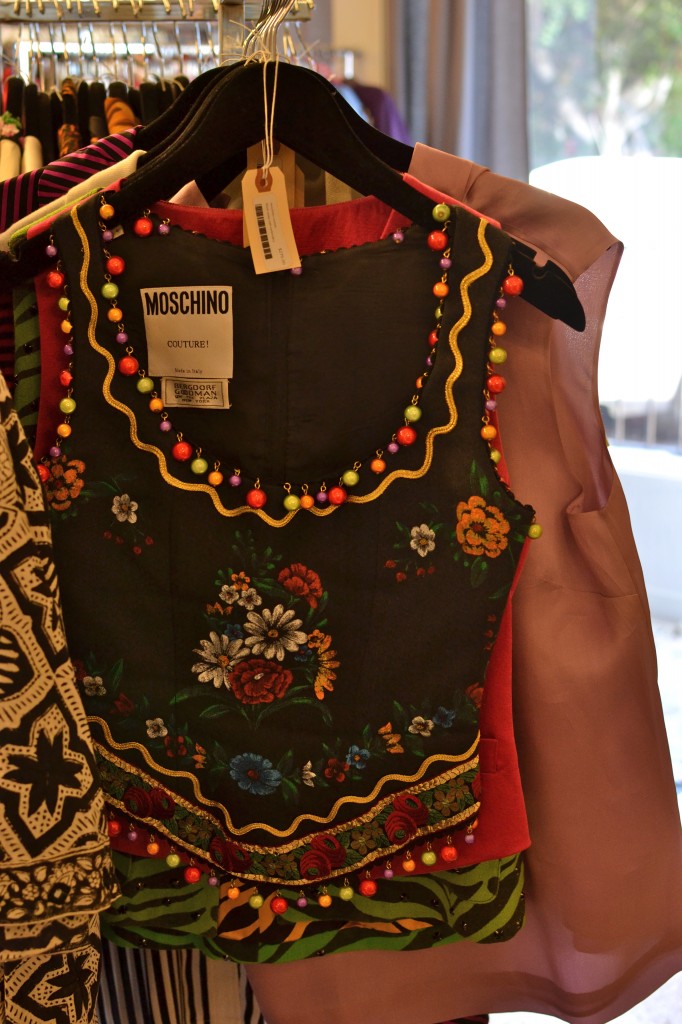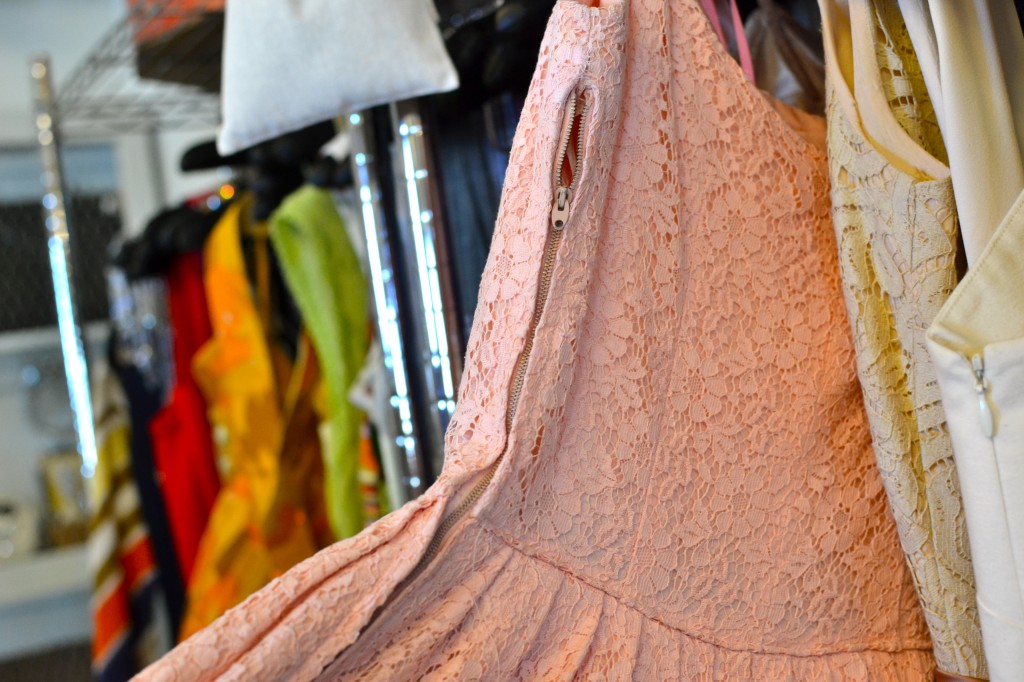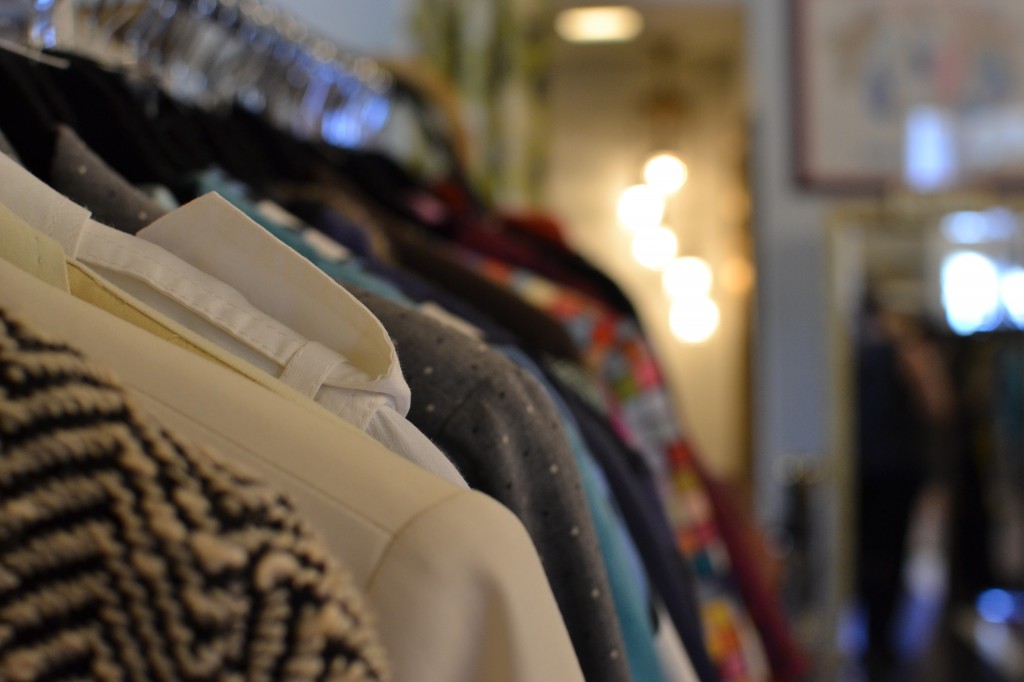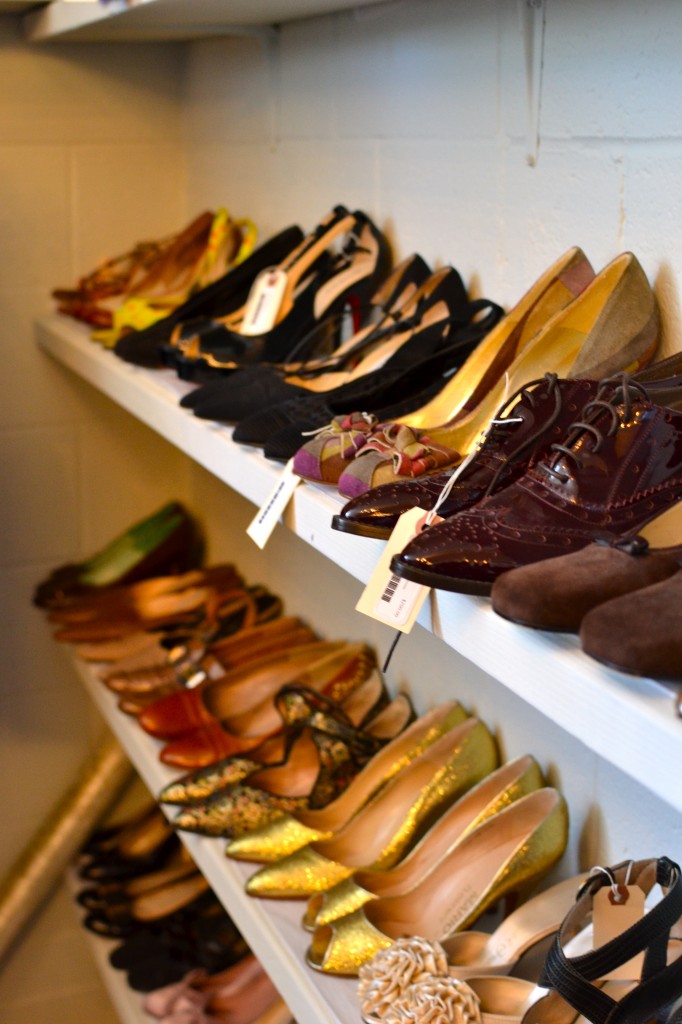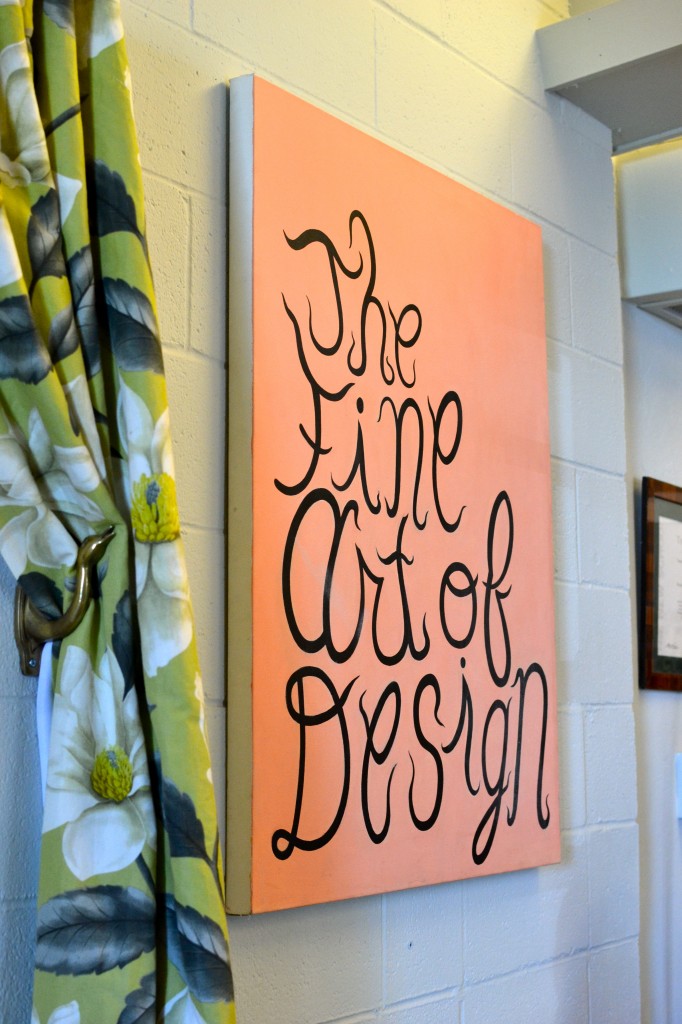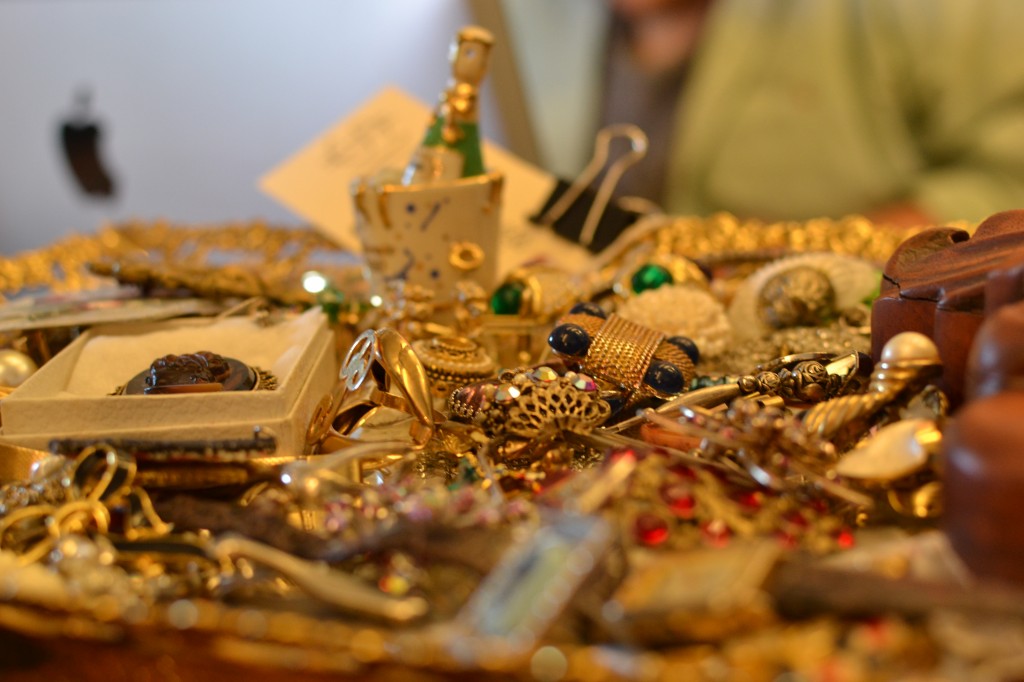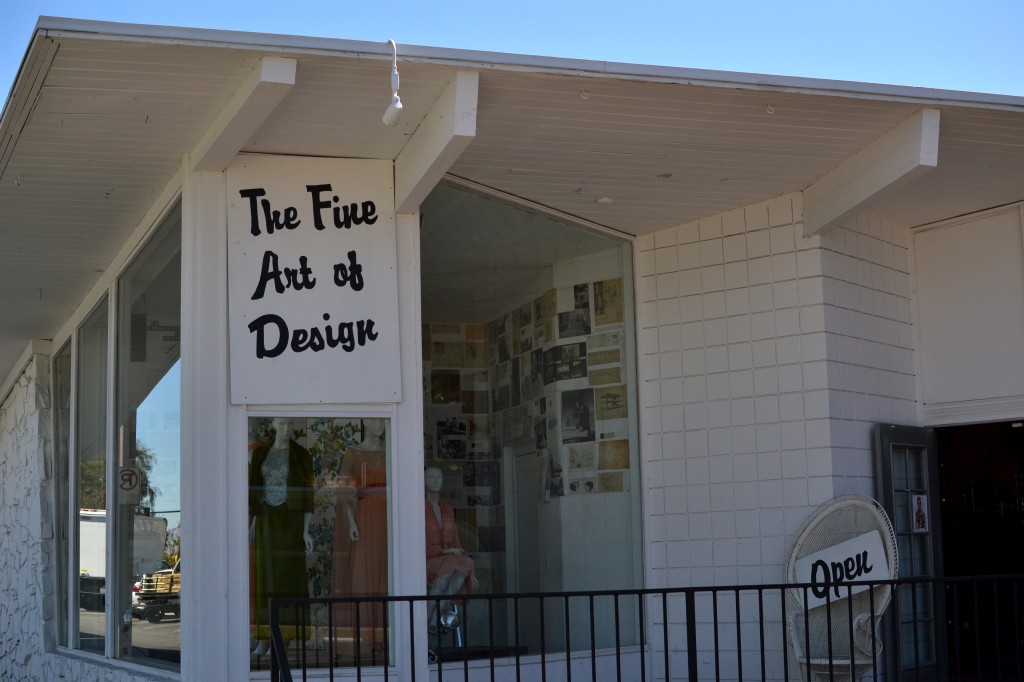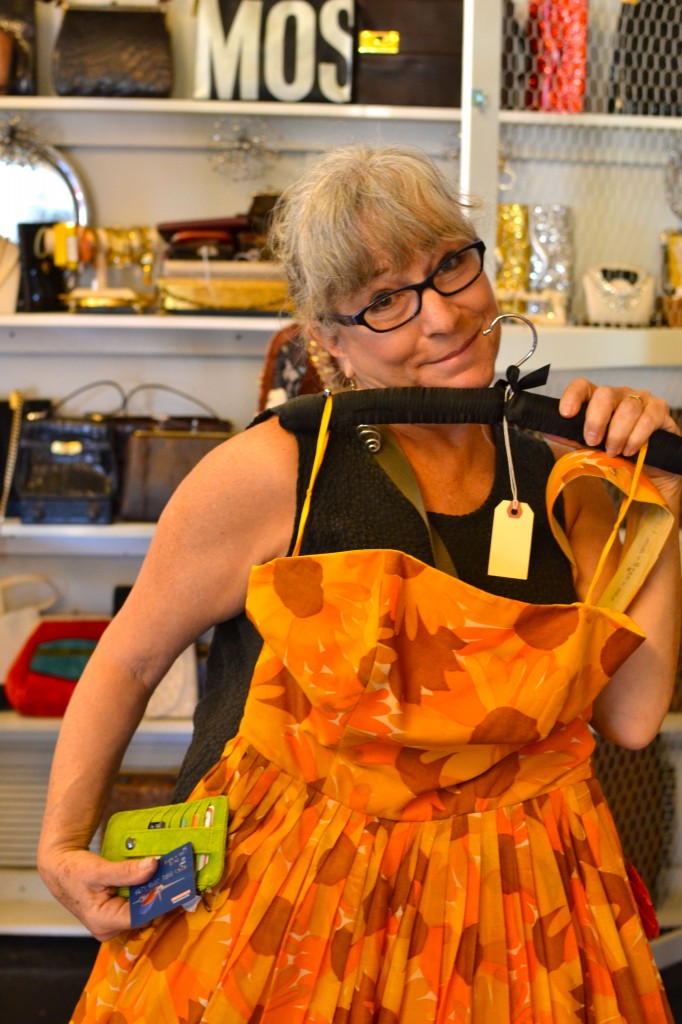 I am writing this post on the plane en route back to DC. My break is only half way over and I plan to make the most out of these next few days, savoring every moment when I can silence that chatter in my brain. I have written out a manifesto for myself, similar to Emily's — maybe at some point soon, I can post it, but for now it will remain tucked away as a reminder of all the beliefs I hold near and dear to my heart. It's easy for me to lose sight of these things when I start running my race, but I've realized that it doesn't need to be a sprint. I am hoping to finish off this semester slow and steady — it's less about that moment you cross the finish line, and more about the moments that get you there.
More adventures and musings to come.
♥