There are a lot of reasons to love summertime: shorter hemlines, fruity drinks with straws, a few more hours of sunlight everyday, and open ended weekend adventures. In years past, there was only one thing holding me back from completely falling for this season like so many of my friends: my makeup routine.
As a girl with combination, sensitive, acne-prone skin, I have struggled for years to find the perfect summer products that would give me lasting coverage without making my face look cakey, dried out or a nice Snooki shade of orange (think Cheeto). During the summer, I longed for that easy, no-fuss routine; instead, what I usually got was a mess of heavy discoloration that left me looking like an oil slick by the end of the day.
With the help of some smart shopping using consumer review sites like MakeupAlley and Amazon I was determined to find a solution to my makeup frustrations. Here are my go-to products for an everyday look that will stay put even during the hottest months of the year:
1. Mineral Wear Talc-Free Mineral Airbrushing Pressed Powder SPF 30, Physicians Formula
2. Laguna Bronzing Powder, NARS
3. Orgasm Blush, NARS
4. Healthy Skin Enhancer SPF 20, Neutrogena
5. High Definition Volume Mascara Extreme Black, NYC
6. Quince Lip Butter, Korres
My morning makeup routine is basic. After washing and moisturizing my face, I apply and blend the Healthy Skin Enhancer all over with my hands. I then use a fluffy, densely packed powder brush to apply the Mineral Wear Pressed Powder in circular motions. Using a bronzing brush, I follow up with a light dusting of my Laguna Bronzer on the "outside" edges of my face (forehead, jaw line, chin and neck) and then I use a blush brush to apply my Orgasm Blush to my cheekbones and the outside apples of my cheeks. Add a couple swipes of mascara and a little application of lip butter and voilà! I am set and ready to go for the day.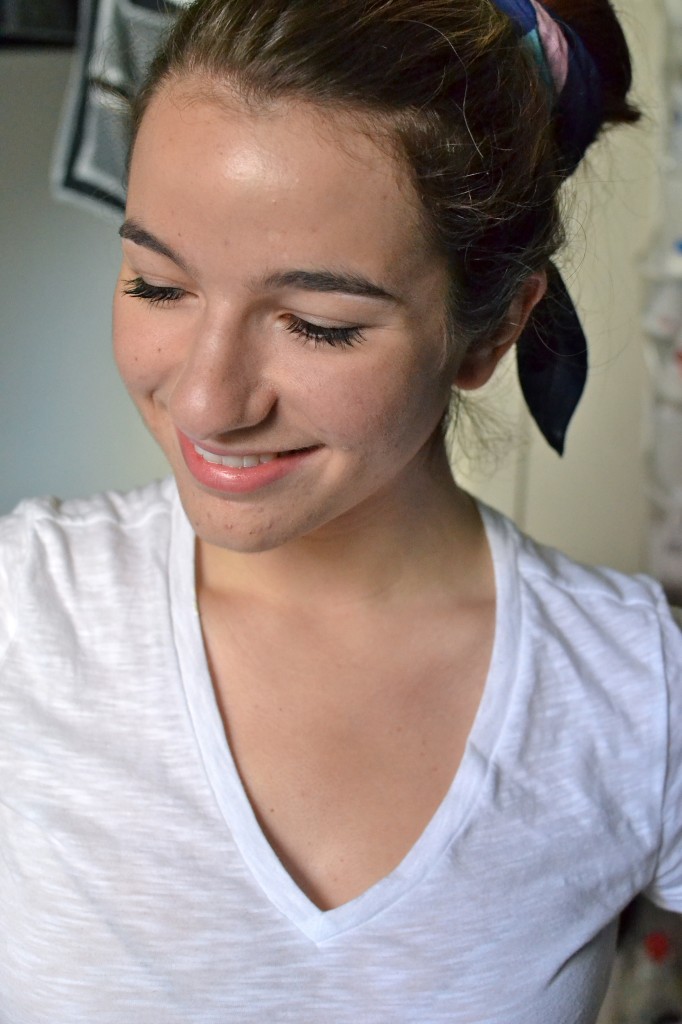 Of course, nothing goes better with a fresh faced look than a smile and a song to match your mood. Jason Mraz's "Living In The Moment" has been playing through my headphones on repeat for a solid week now:
What are your beauty solutions for beating the summer heat? Tweet me or write in the comments section below!
More adventures to come.
♥