Coming home after a vacation is never easy; make that a vacation to the sunny, crystal clear beaches of Mexico and it is near impossible to snap back to reality. I woke up yesterday to a cloudy, grey DC morning and realized that I needed to do something to make this transition feel a little less painful. I began to unpack from my trip, which soon led to me reorganizing my entire closet, finally packing away my shorts, breezy tops and lightweight dresses I had lived in this summer. In place of these pieces, I hung up some of my coziest sweaters and laid out all of the boots that had been sitting in the back of my closet. The act of rediscovering these seasonal favorites had a hugely positive effect. At the end of my hour-long organizing session, I threw on "the best of fall" : black leather riding boots, patterned tights, a sweater dress, faux fur vest, dark lip and a beanie for good measure. The dress gave me comfort, the vest gave me structure and some polish, the beanie gave me a bit of grungy edge in contrast to the vest, and the whole look gave me a new attitude.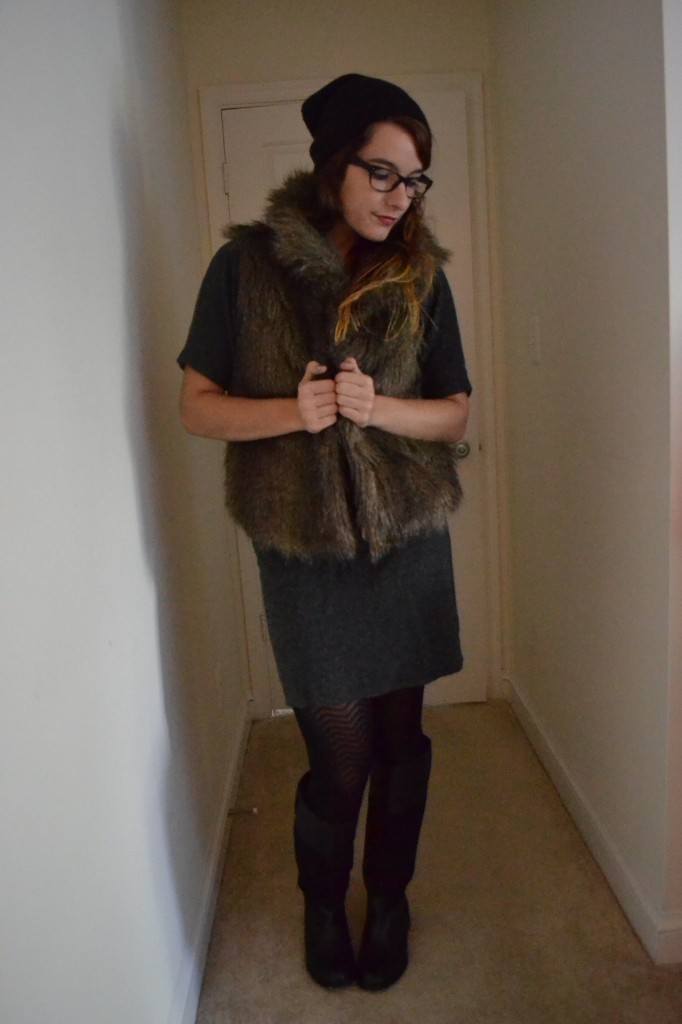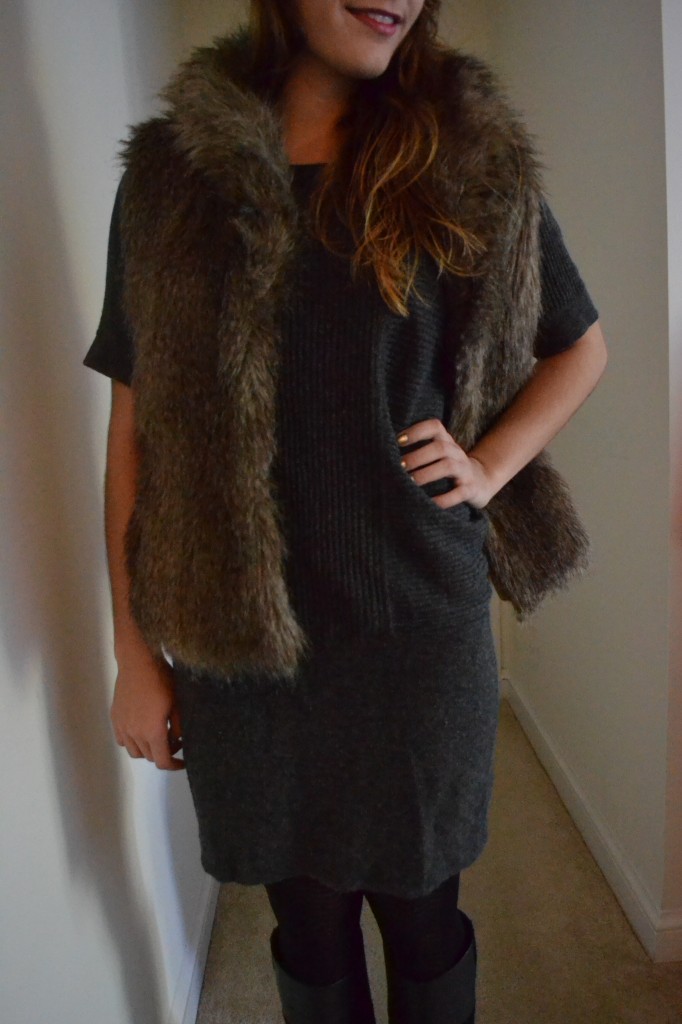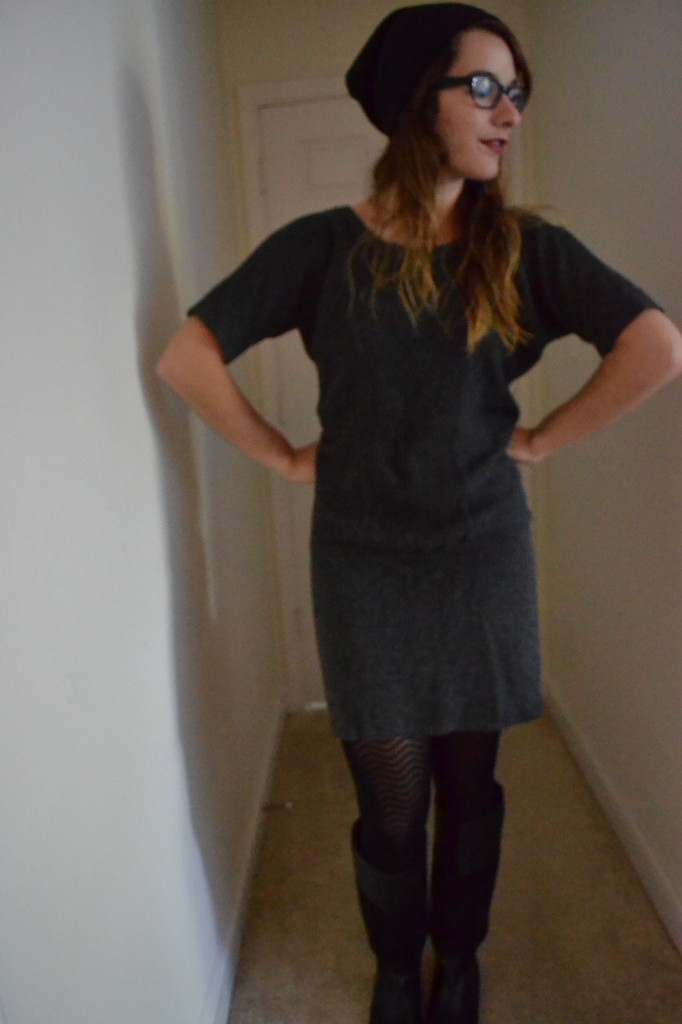 As it turns out, the temperature climbed to 75 degrees and sunny yesterday afternoon, so I had to strip off the vest and forgo the beanie. The clouds cleared and the change in weather accurately matched my change in outlook. Today as I still struggle to smoothly transition from vacation back to my daily grind, I decided to start making a list of all the things that excite me about fall. Here are a few things that I came up with so far:
Pumpkin Spice Lattes at my neighborhood Starbucks
All of the seasonal pies I will bake
Lighting candles that smell like cinnamon on cold nights
HALLOWEEN (one of my very favorite holidays)
Jumping into a pile of fallen leaves
Flannels, knee socks, riding boots and blazers
The list is ongoing, but those are what immediately came to mind. What are you guys most excited about for fall? Tweet me or write a comment below.
♥