Last week in New York, (after some serious begging ensued) I had the great fortune of being gifted this shirt: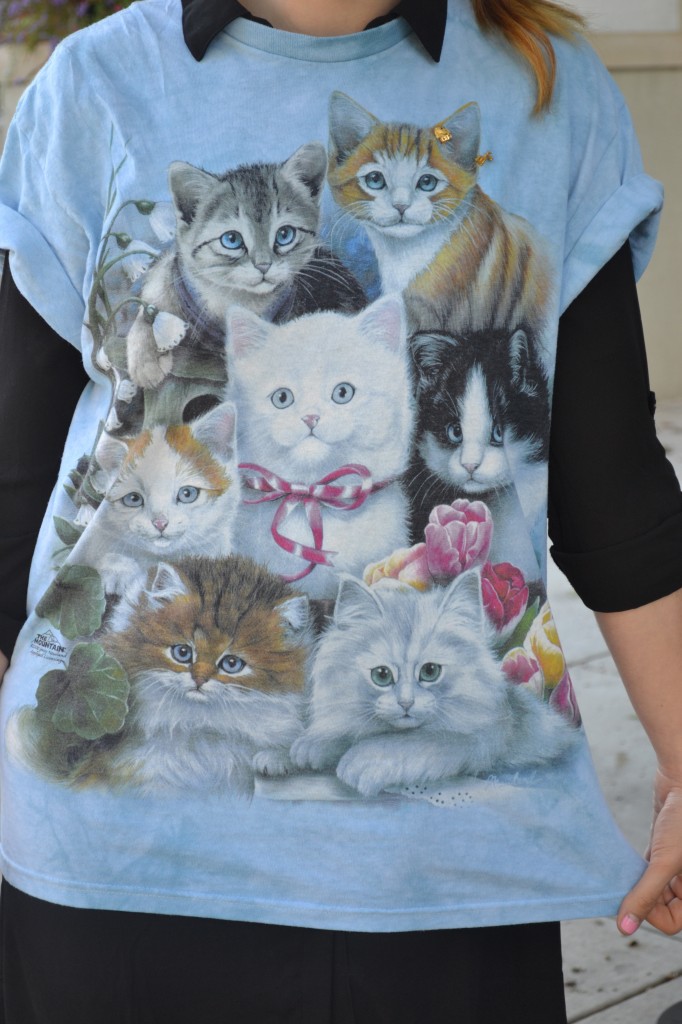 I really can't explain my fascination with bizarre, quirky pieces, but I have quite the collection of clothes that most people would look at and think Who in their right mind would wear that??. When I saw this cat shirt it was love at first sight. I immediately started thinking of all of the outfits I could pair it with — the shirt is a great way to offset a look that is too buttoned up. Yesterday was the first time I wore it out in public, and of course I got a few stares, but that's half of the fun of wearing something so obviously playful. A lot of times, I am best at pushing myself outside of my fashion comfort zone — it feels the most natural to me and it is one of my favorite forms of self-expression.
Business on the bottom…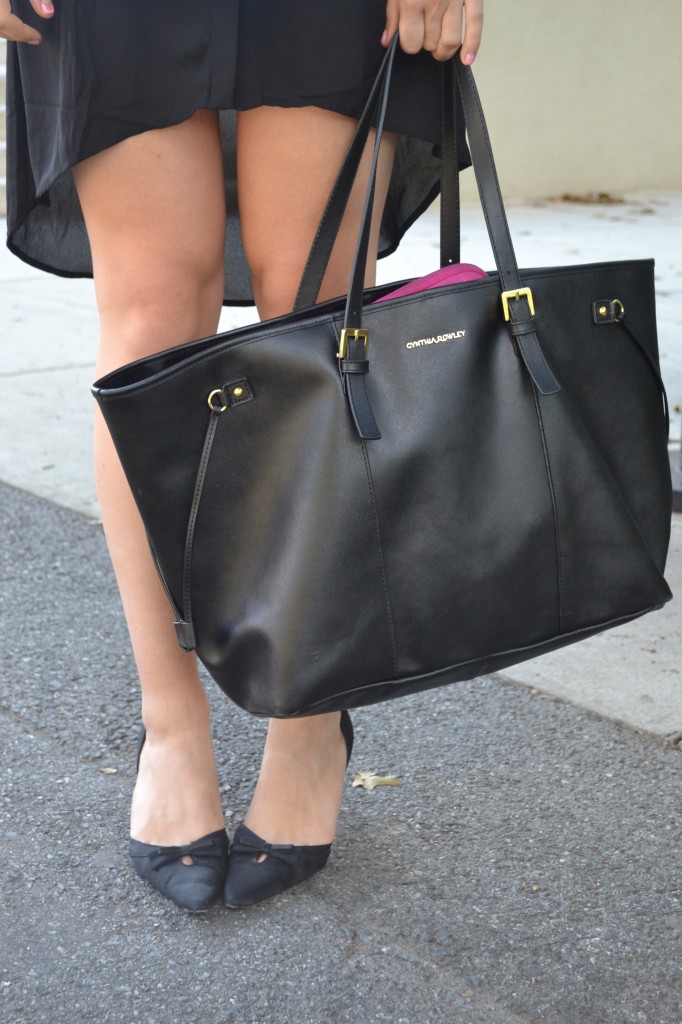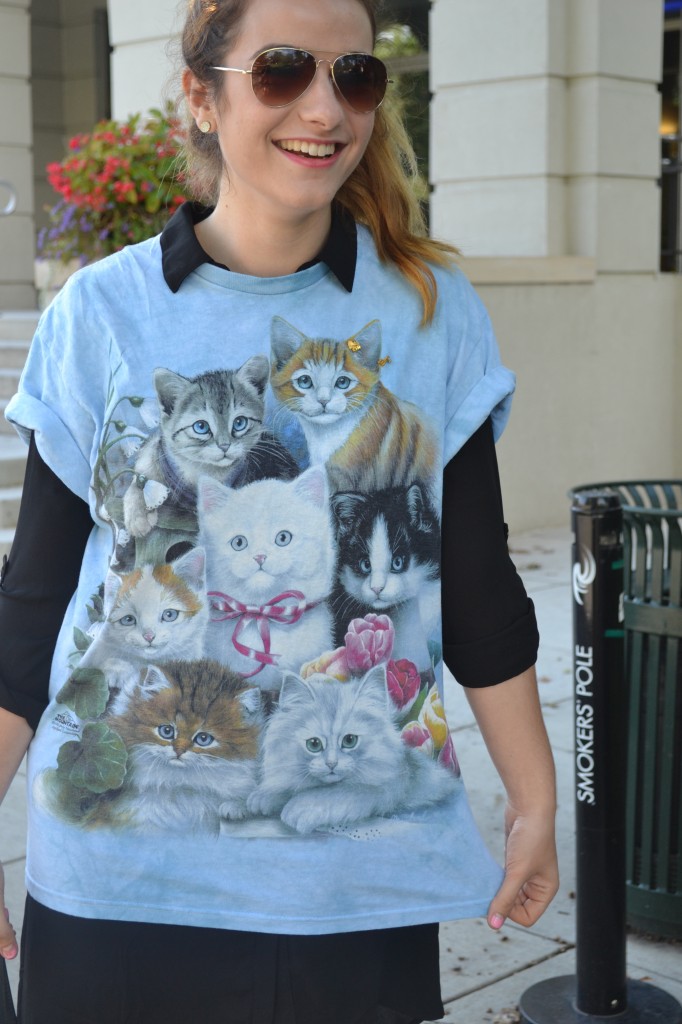 … party on the top.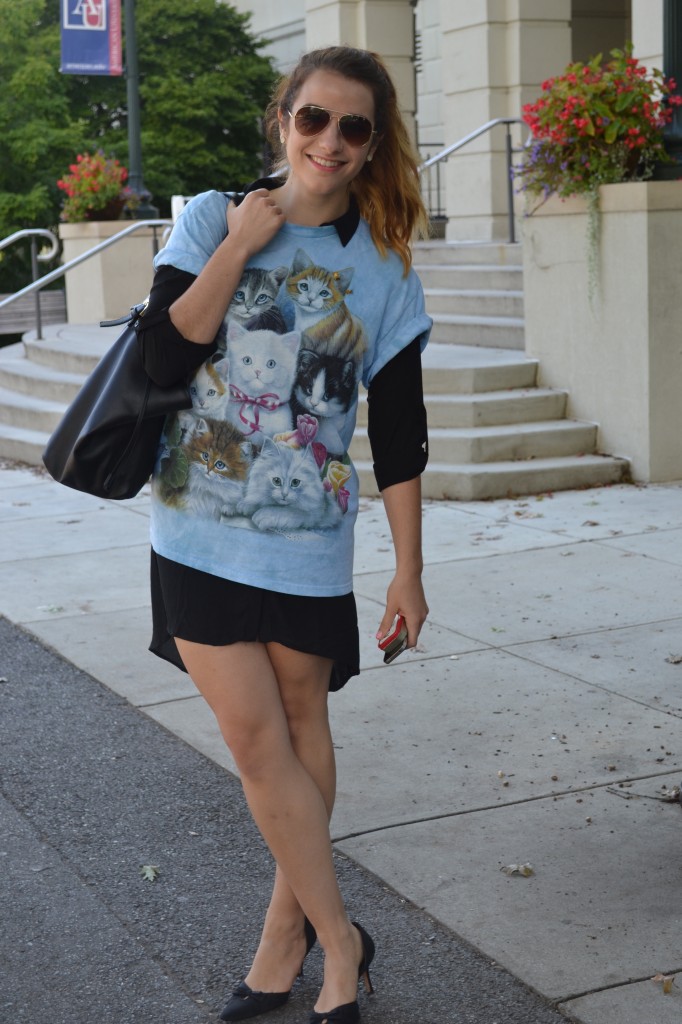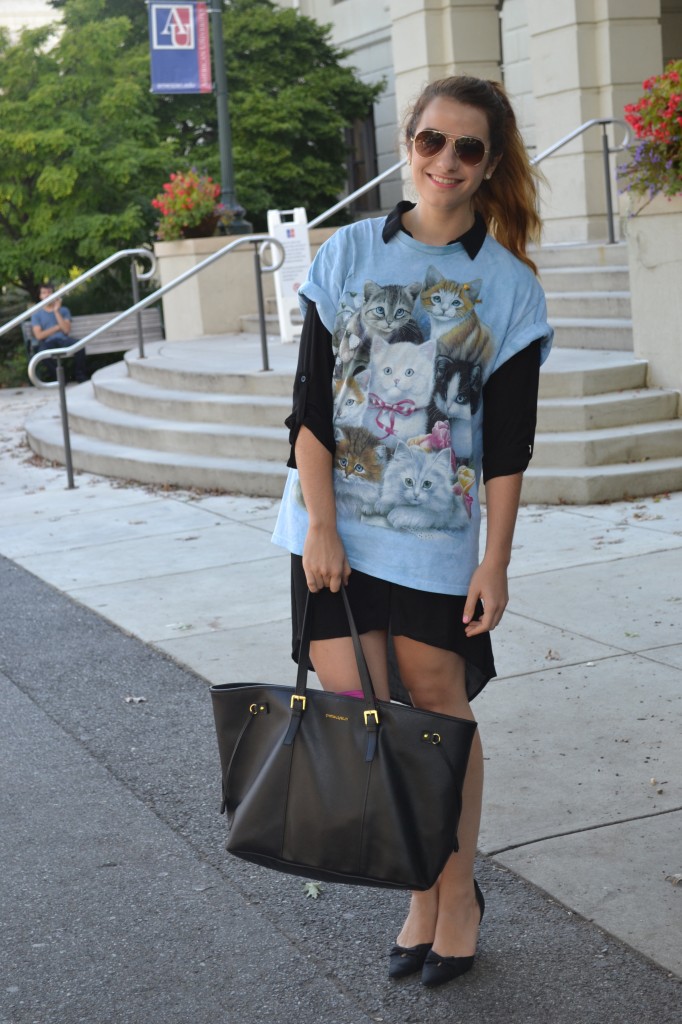 Is my t-shirt the biggest fashion faux pas (or should I say, faux paw) you've ever seen, or do you get the humor of it? I like wearing things that can generate this sort of debate. Also, a big thank you to Tania Matsuoka who took these great photos!
♥