There is nothing quite like the beginning of autumn to make my heart flutter. The first mention of a day dipping below 80 degrees sends me into a state of euphoria, unearthing every chunky knit sweater I own and layering riding boots on leg warmers on leggings, even if we're not completely out of the hot summer season. Clearly, seasonal transitions can be challenging for the over enthusiastic. During my New York trip, I got to work with a couple fashionable ladies who effortlessly tackled the changing seasons.
Meet Celia, founder of Autumn PR: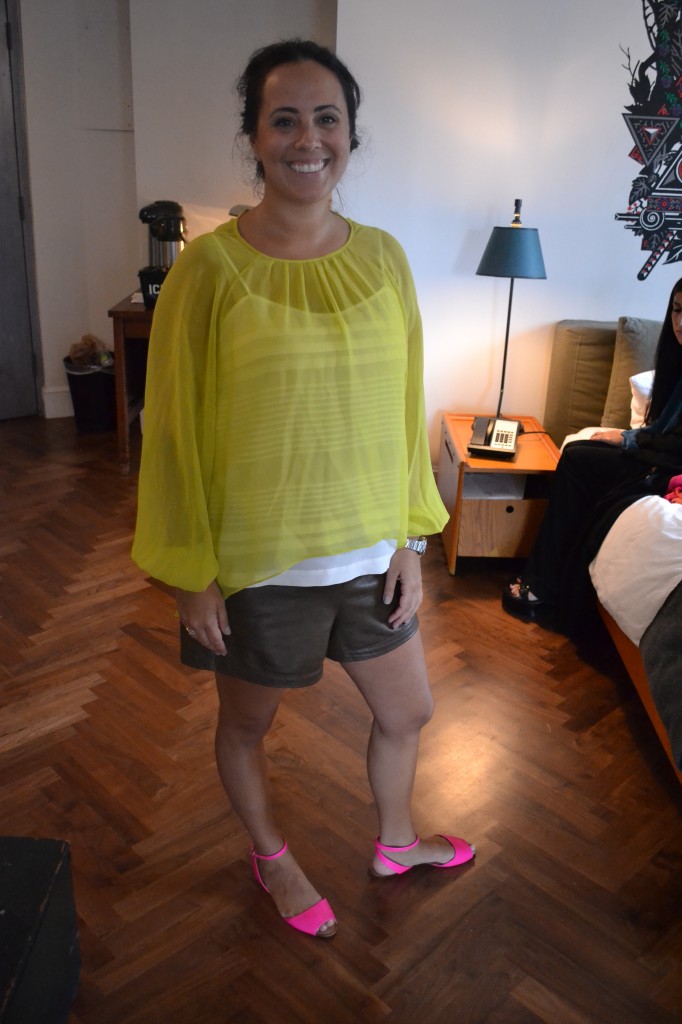 Celia paired neutrals with neons on our second day of appointments in the city. While it was still muggy and humid outside, Celia pulled her brown leather shorts and black Celine bag to bring the ensemble out of summer and into fall.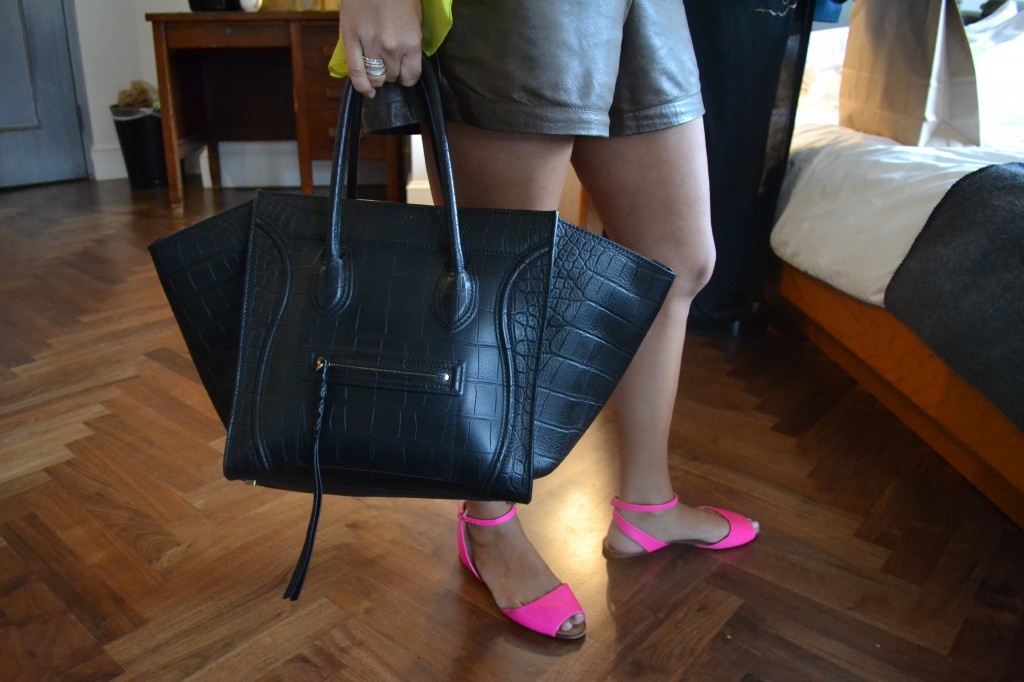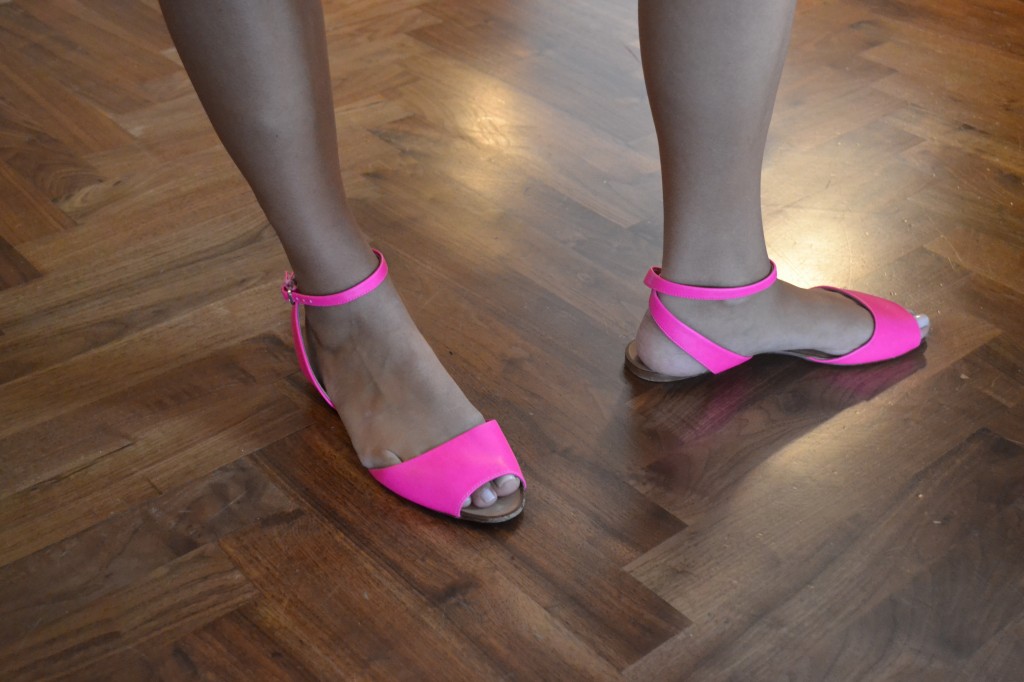 Meet Annina, the blogger behind Cinched at the Waist: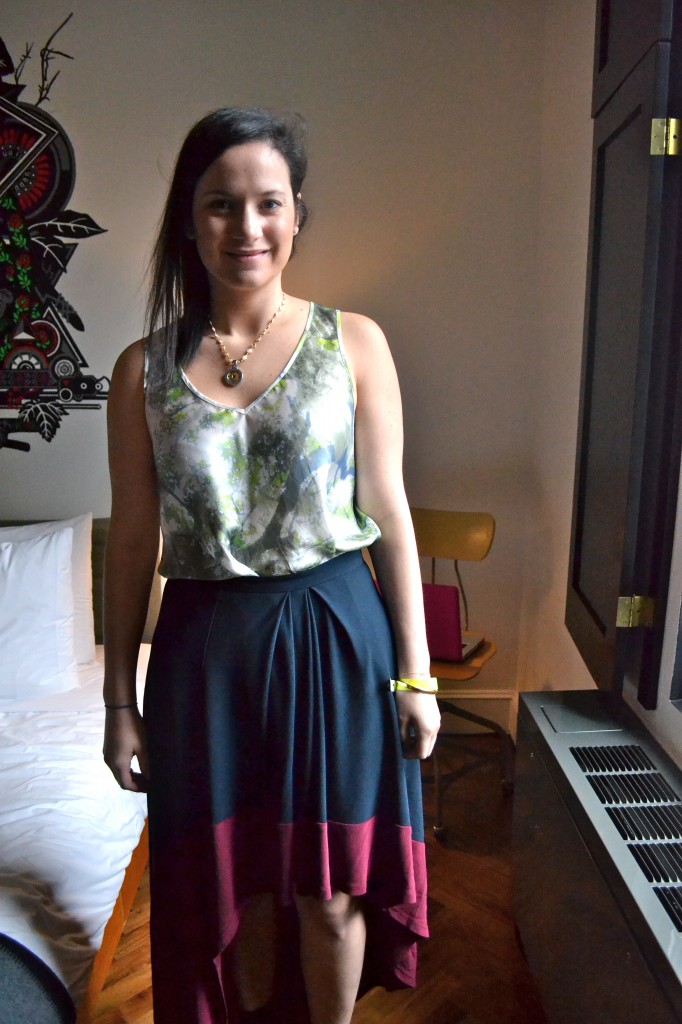 Annina is a Houston-based blogger who was in New York for the IFB Conference as well as to help out with the collection. I fell in love with her pairing of a silk, patterned tank with a high-low hemmed color blocked skirt (both from the CrOp fall collection!) and super chunky leather wedges. The whole outfit was gorgeous but I especially loved Annina's floral Celine tote. I am so looking forward to this kind of subtle pattern-matching for the fall.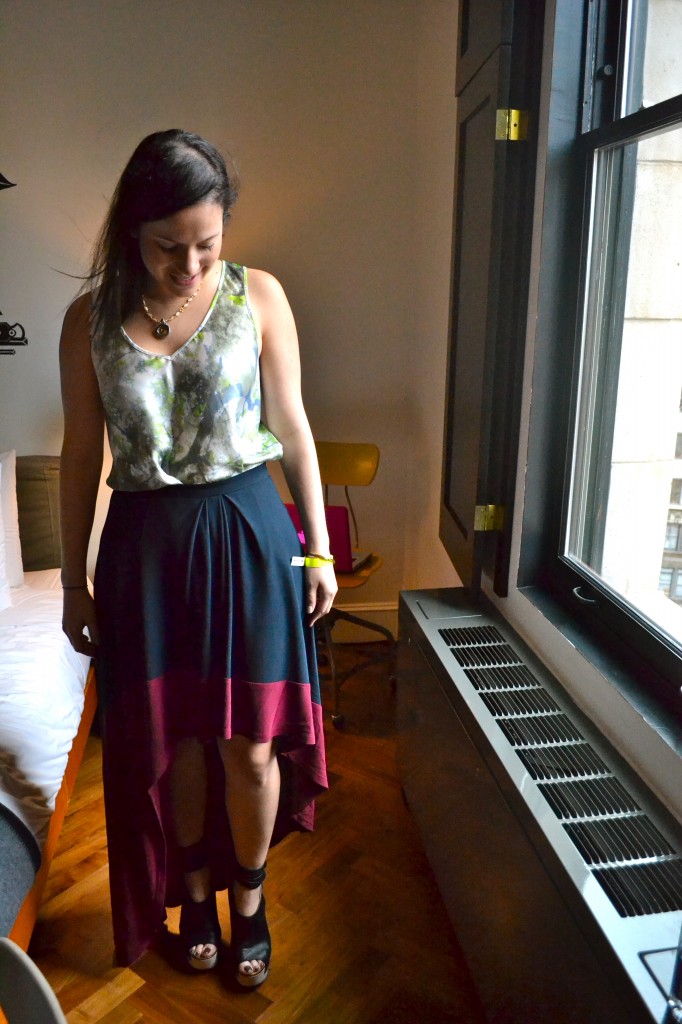 Even after a week of being back in DC, I still find myself constantly reminiscing about my time in New York– tomorrow I will post some final photos from the trip, including a look at David's S/S '13 collection. Until then, I will be sporting my fishtail braid and black riding boots, a la Katniss Everdeen.
♥