So before I delve into the details of my New York trip from this past week, I wanted to share a crazy realization I had last night… In a few weeks time, it will no longer be completely appropriate to dress like a kid perpetually bound for one of the summer's many music festivals. With this thought in mind, I decided today I needed to fully embrace the last of summertime dressing. If today's outfit had a name, I'd probably call it "Coachella Child".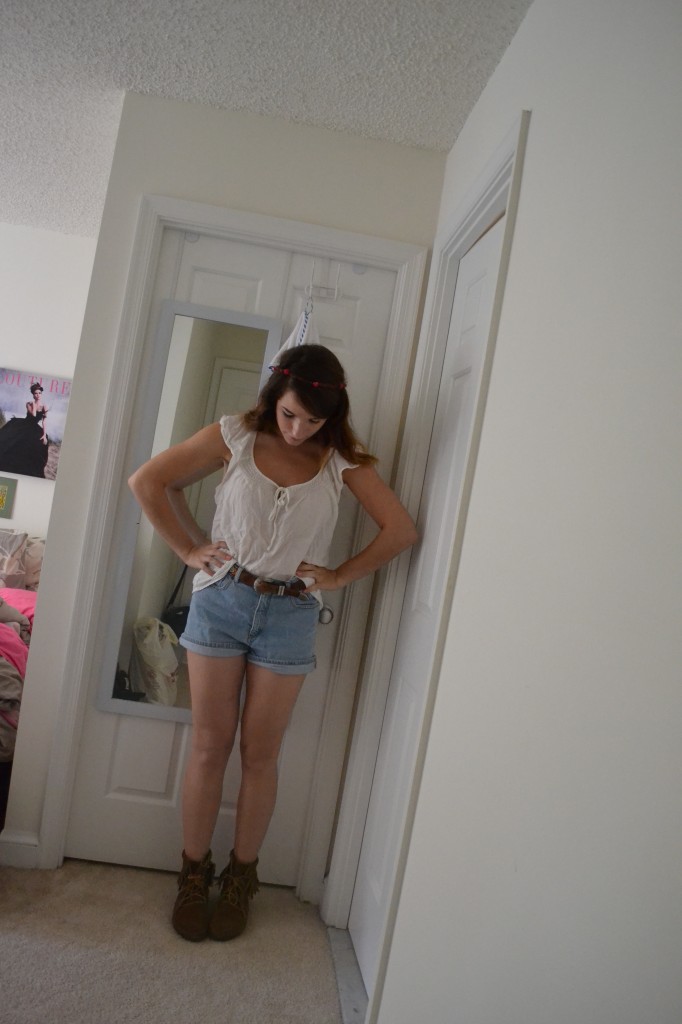 A little out of focus, but you get the gist. The flower crown I'm wearing is from my trip to the Georgetown Flea Market a few weeks back… I may have to go back and buy about three more, but enough of this flower child chit chat, time for the important stuff: my trip to the Big Apple.
In a word it was amazing. I got to assist the designer David Peck in the preview of his spring/summer 2013 collection to dozens of fashion editors, bloggers and buyers. I got this opportunity through Celia, the founder of Autumn PR, a beauty and fashion PR firm based in New York City. I originally met Celia when she interviewed me for a summer internship last semester. While I was unable to accept the internship, I told her I would keep in touch, and contacted her a few weeks before fashion week to see if she would need any assistance. Lucky for me, she did, and next thing I knew I was on a bus headed to New York City. The collection preview happened inside a gorgeous suite at the Ace Hotel — hopefully I will have the chance to go back as a guest some day, the space was truly incredible. I am breaking up my New York trip into two parts on SLB because I can't show any photos from David's new collection until the Lookbook is released next week… so keep an eye out for next week's Fashion Friday post for the second installment! Until then, here are photos from my other adventures in the city: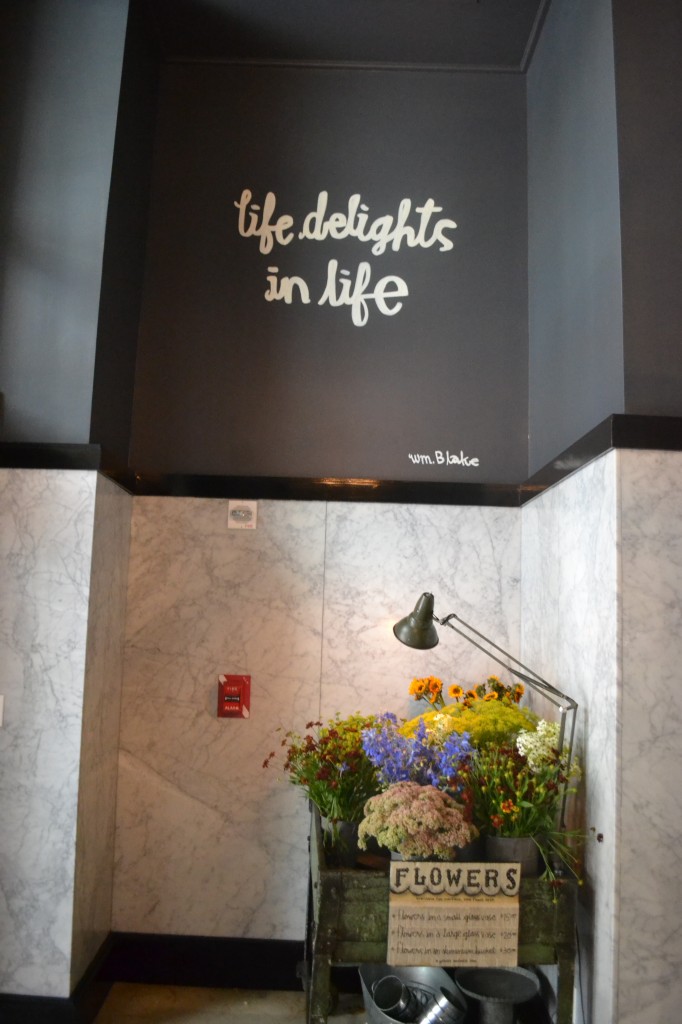 Wall quote inside the Ace Hotel
A red velvet macaroon and london fog from Stumptown Coffee inside the Ace, the perfect mid morning snack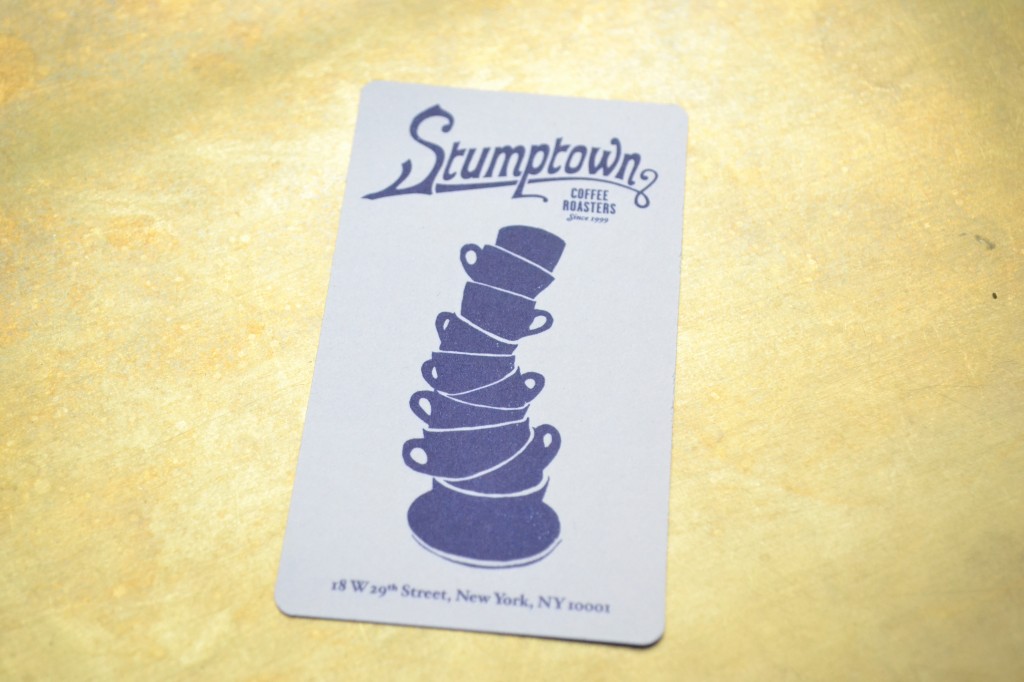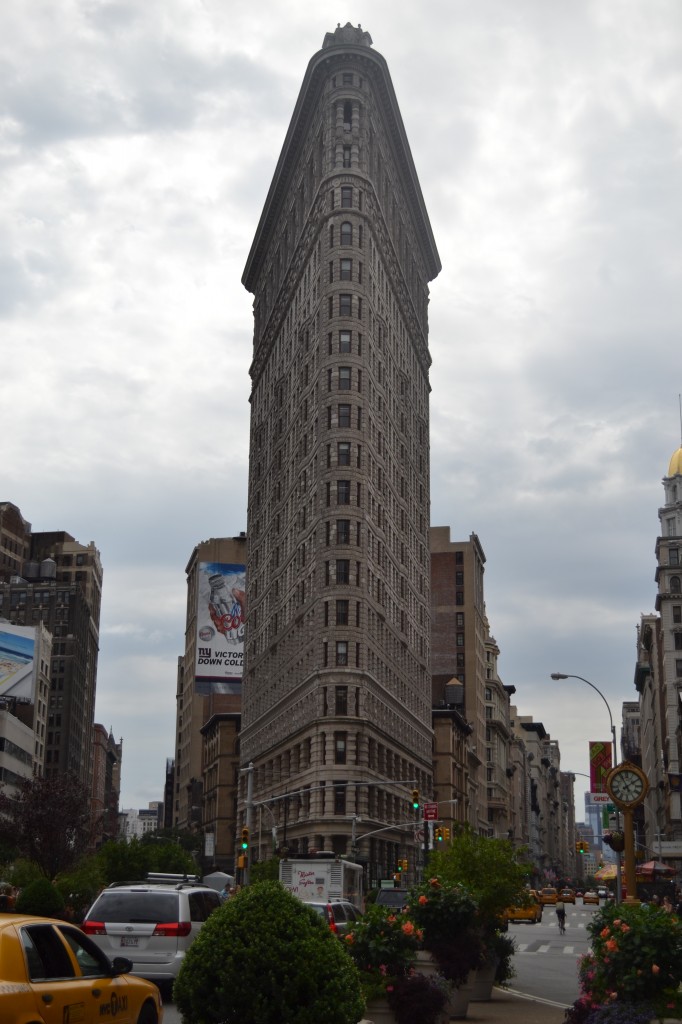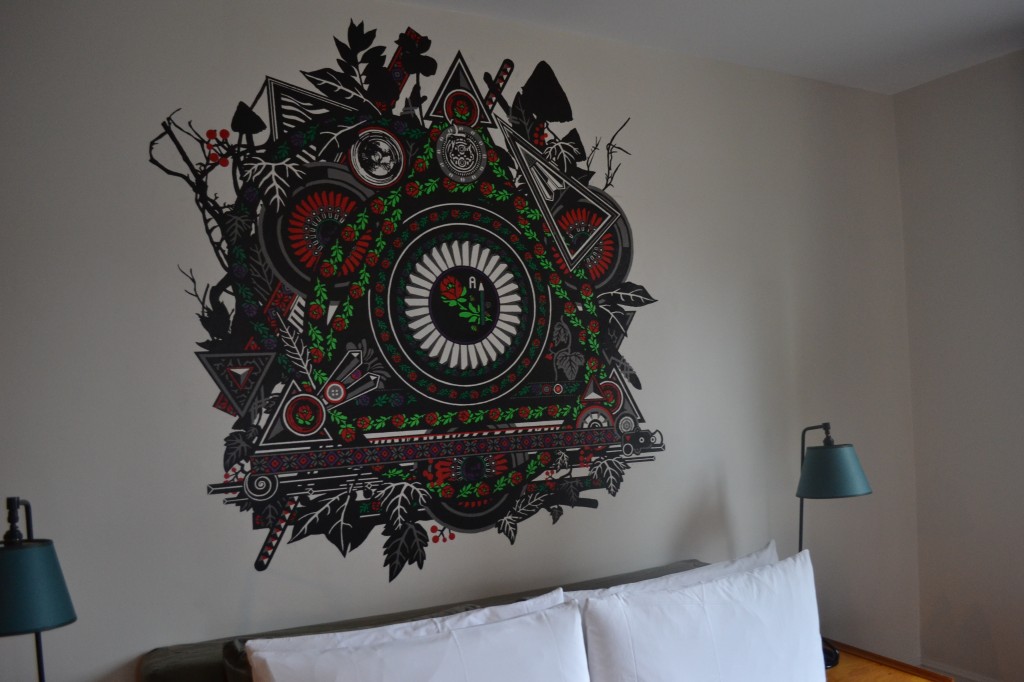 Wall art inside our suite at the Ace
View outside our window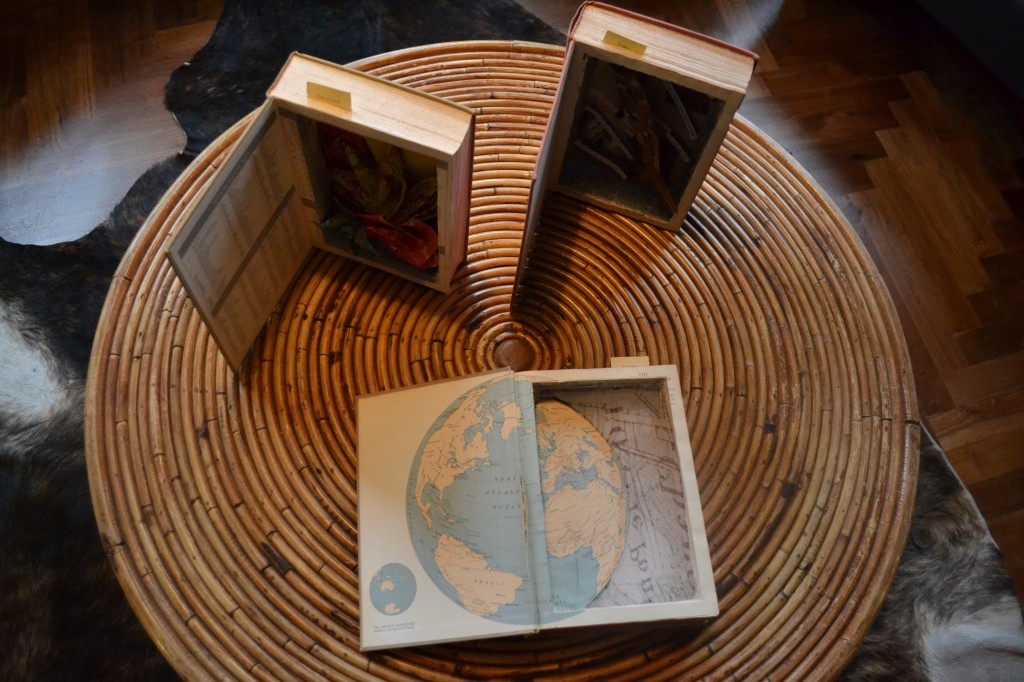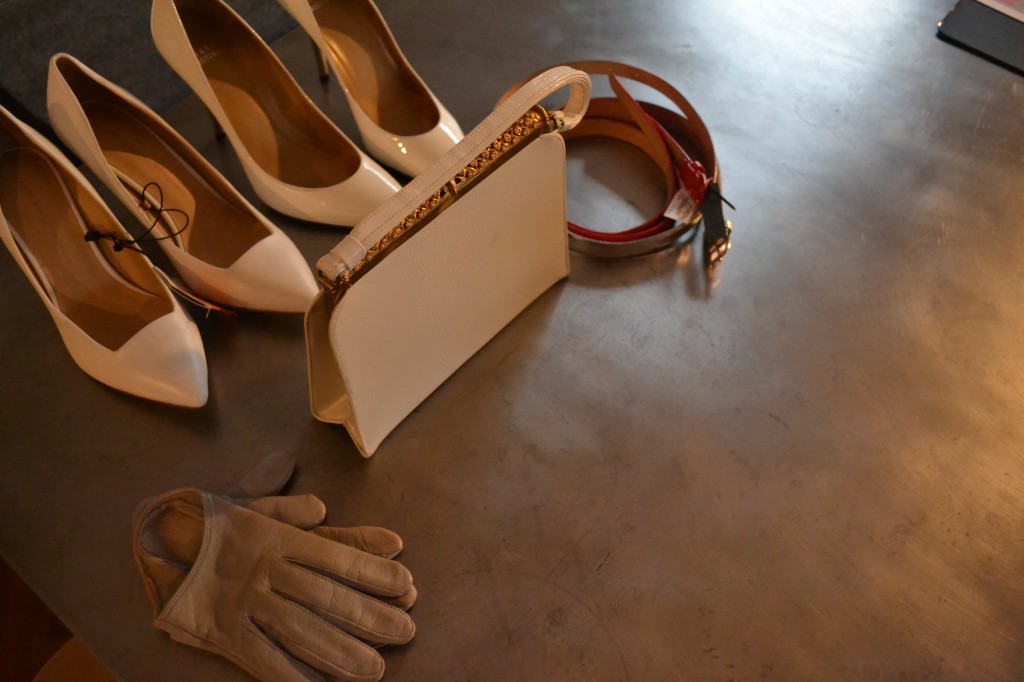 Setting up for our first appointments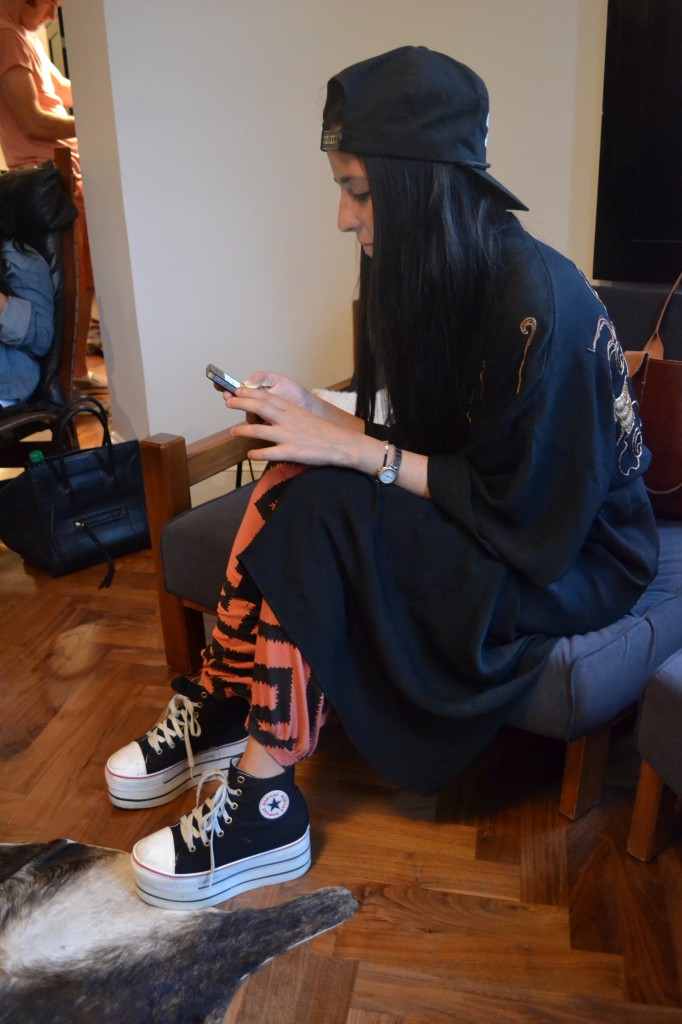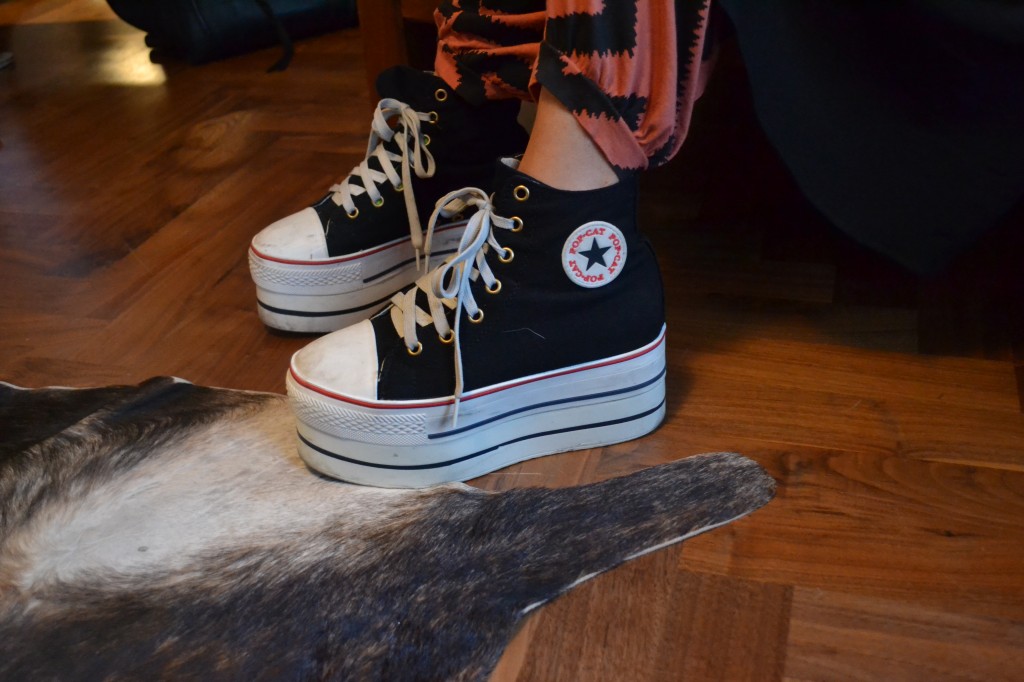 Daniela of Autumn PR wearing one of the coolest outfits, I feel like I might need a pair of platform kicks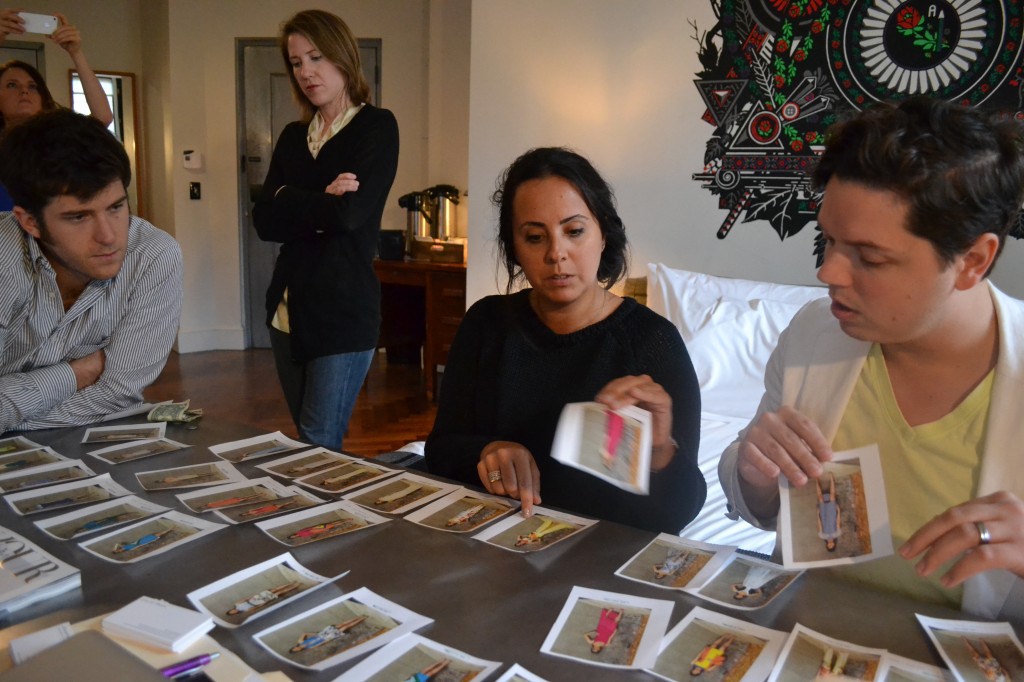 Putting together the CrOp by David Peck SS/13 Lookbook
The walk home on my first night in New York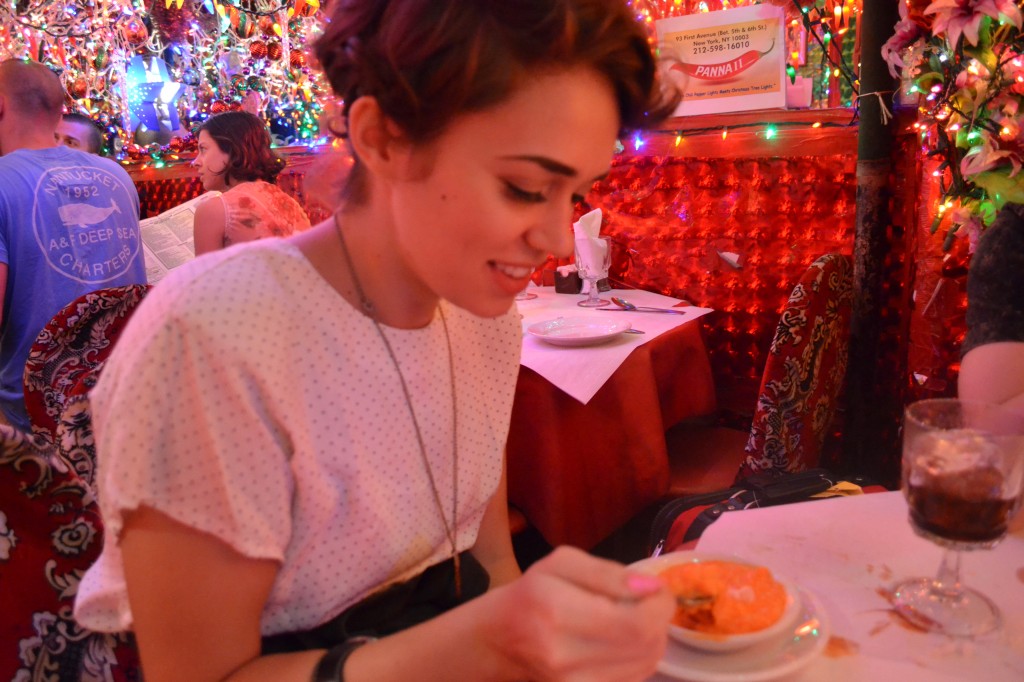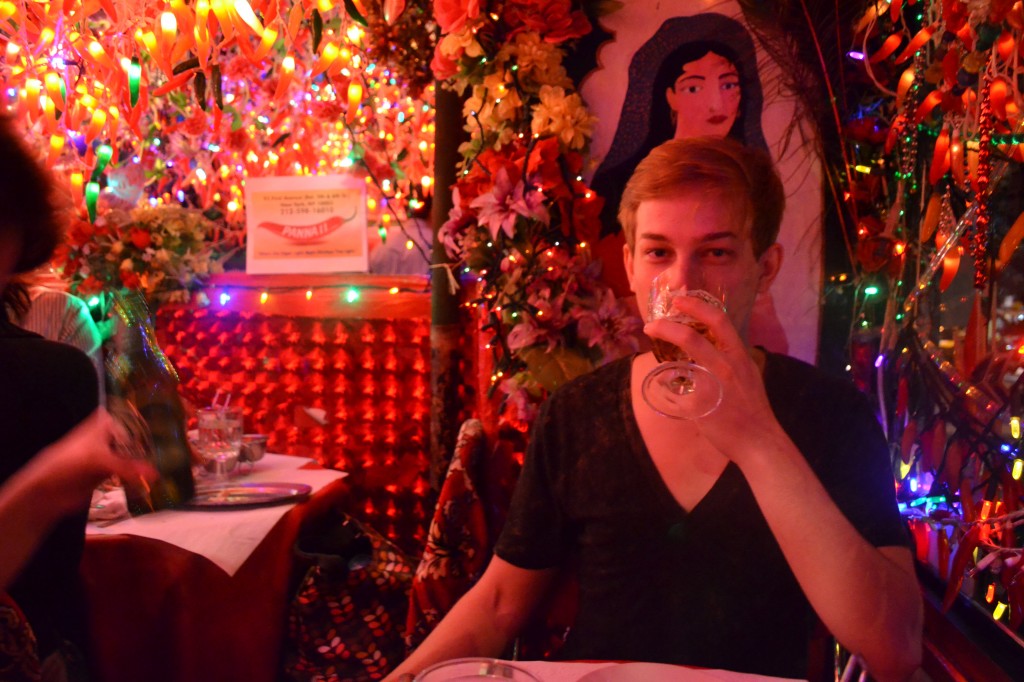 A memorable Indian dinner with the best hosts, Madeleine and Tyler, two wonderful friends from high school
Hope everyone has a fabulous Friday, I am off to snag a home cooked meal and plan out the rest of this weekend!
♥