"The best laid plans of mice and men often go astray."
Woo! The last couple of days have felt like an unbelievable whirlwind. I had every intention of keeping up with SLB, but as suggested in the quote above, sometimes even the best laid plans don't always turn out the way we envision. Between school, the excitement over Halloween and all of my other various responsibilities, I am just now getting the chance to sit down and take a moment to reflect a bit. This brings me to the title of tonight's post, "The Most Epic Post Ever". Pretty big build up, huh? I am referring to this as the most epic post ever simply because I have so many things to share from the past few days — just look at this as a fusion of Weekend Recap/Fashion Friday/Halloween Inspirations: Part II. I just found out that thanks to Hurricane Sandy's projected path of doom, I don't have classes tomorrow which feels like the most perfect timing. Just when life was starting to feel slightly overwhelming, I can now reel everything back in and spend the day getting my life together.
So, without further delay, let me get the ball rolling with a recap of Halloweekend 2012. The short version: it. was. great. The long version: I got to spend back-to-back nights in costume with some of the very best people I know, and the combination of the two made for such a fun time. Here is a photo from Friday night, when I dressed as Miss. Muffet (bucket labeled "Curds and Whey" included):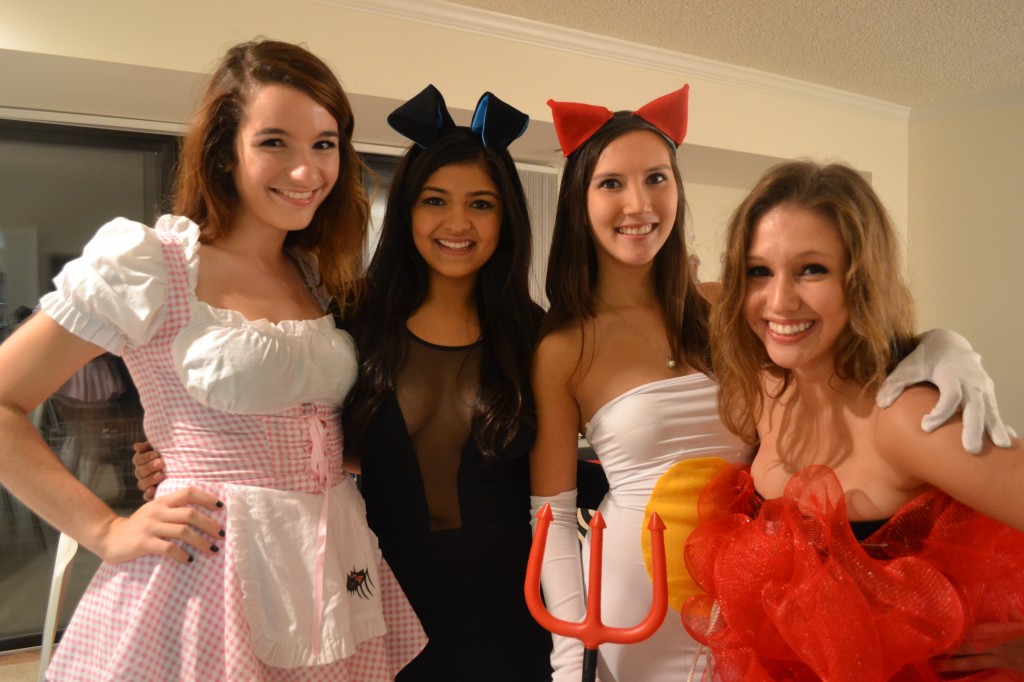 The second night I was a 90's pop star (see this post if you are forgetting what the sparkly tube top was for). Unfortunately, I didn't snag a photo of the costume on my DSLR, so an Instagram upload will just have to suffice: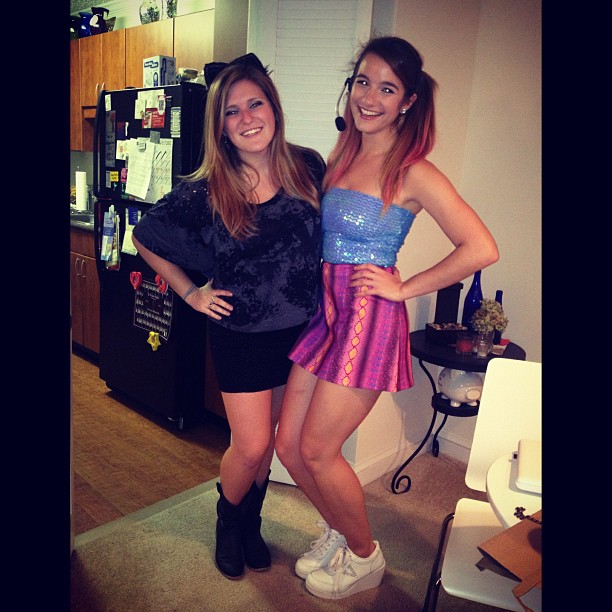 When I get to dress up for something, I feel totally in my element. The past two nights weren't any different and I am so happy I got to share these moments of euphoria with so many great friends. And now, let the count down for Halloweekend 2013 commence!
Last week, I also got the chance to feature one of the coolest ladies I know in my fashion column for The Eagle. You can read the article here.
Meet Katty Hargrave-Kerns: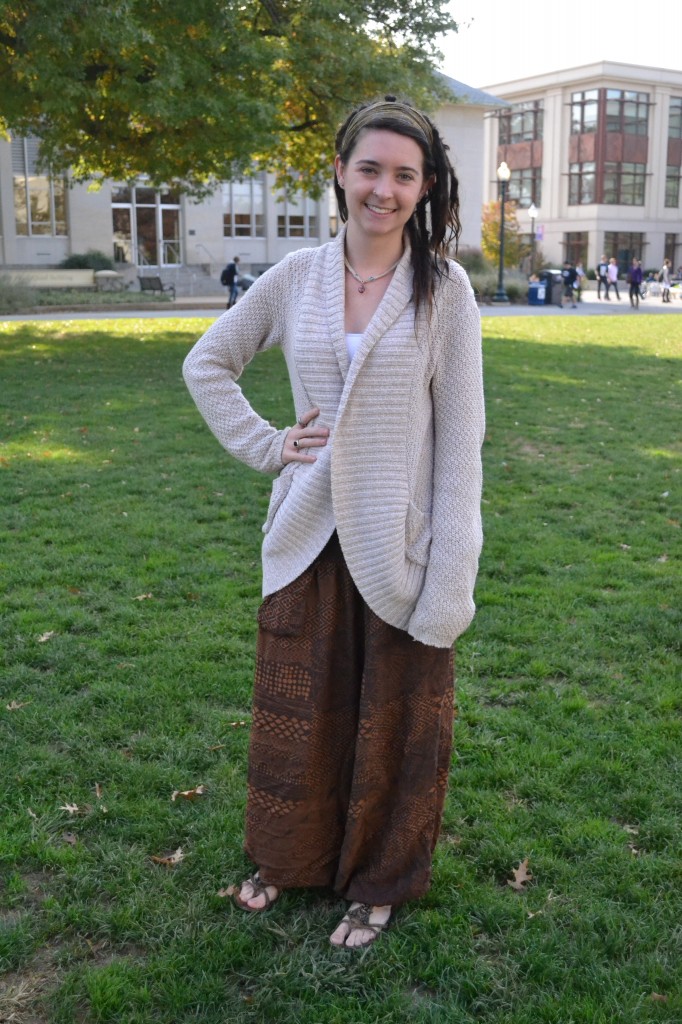 Katty went abroad to Kenya her entire junior year of school and when she came back to DC, she had completely reinvented her style. I admire Katty for her sheer badass-ness (I know, not a real word but it's the only way I can describe her). For one, she is one of the few girls I have seen successfully pull off dreads and still look absolutely beautiful with them. For two, she is able to incorporate all of the pieces she picked up in Kenya pretty seamlessly into her wardrobe, creating this whole new, eclectic style.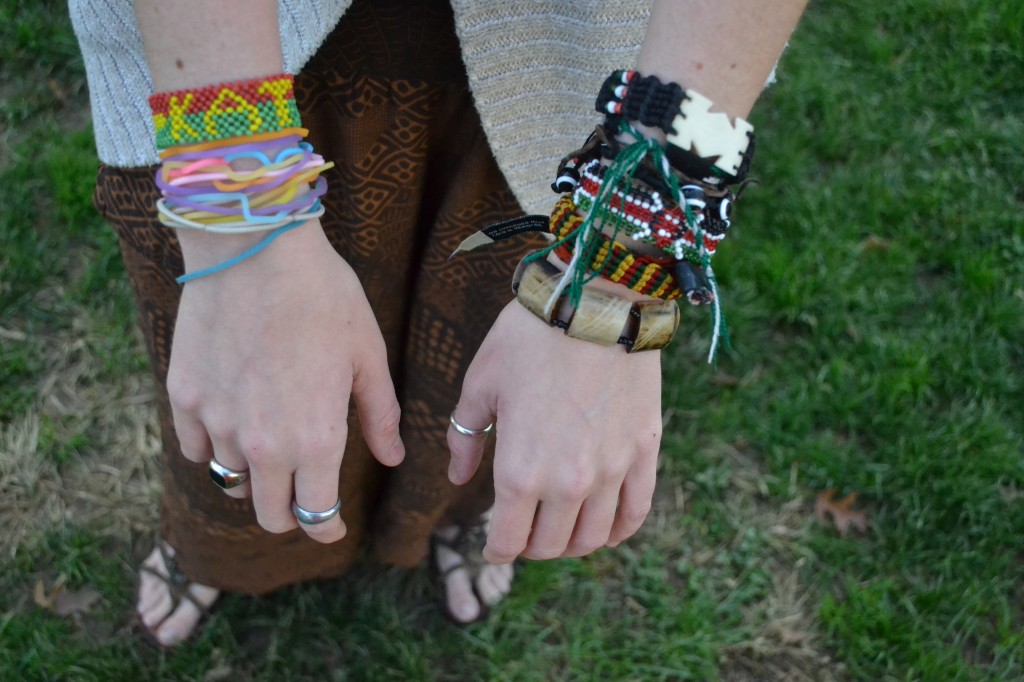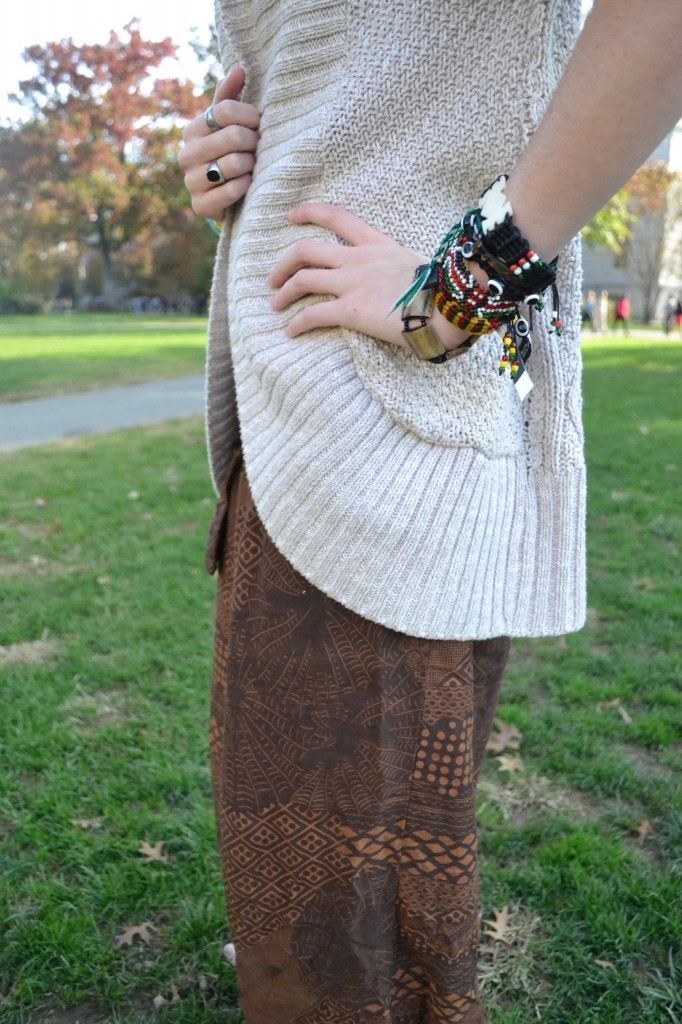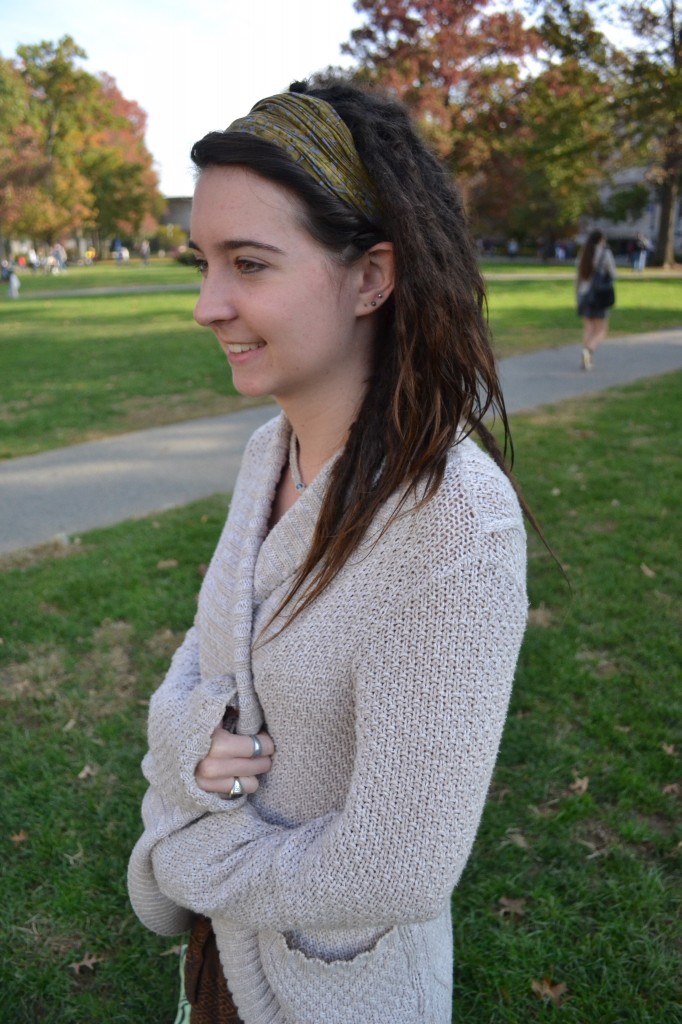 And finally, just a few more potential costume ideas for anyone who is still celebrating Halloween and might need a burst of inspiration. I wanted to focus on group costumes this time around, here are some of my favorites that I might just have to pull from next year:
All Time Favorite: Fanta girls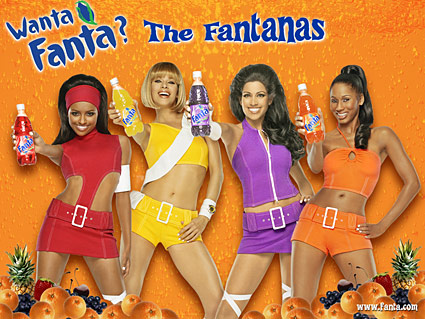 Most Relevant to Pop Culture: The Fab 5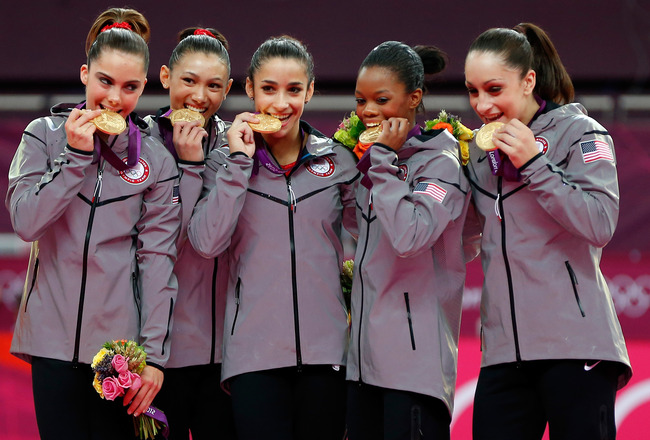 For When You're Running Out the Door: The cast of Girls
Tried and True: The Spice Girls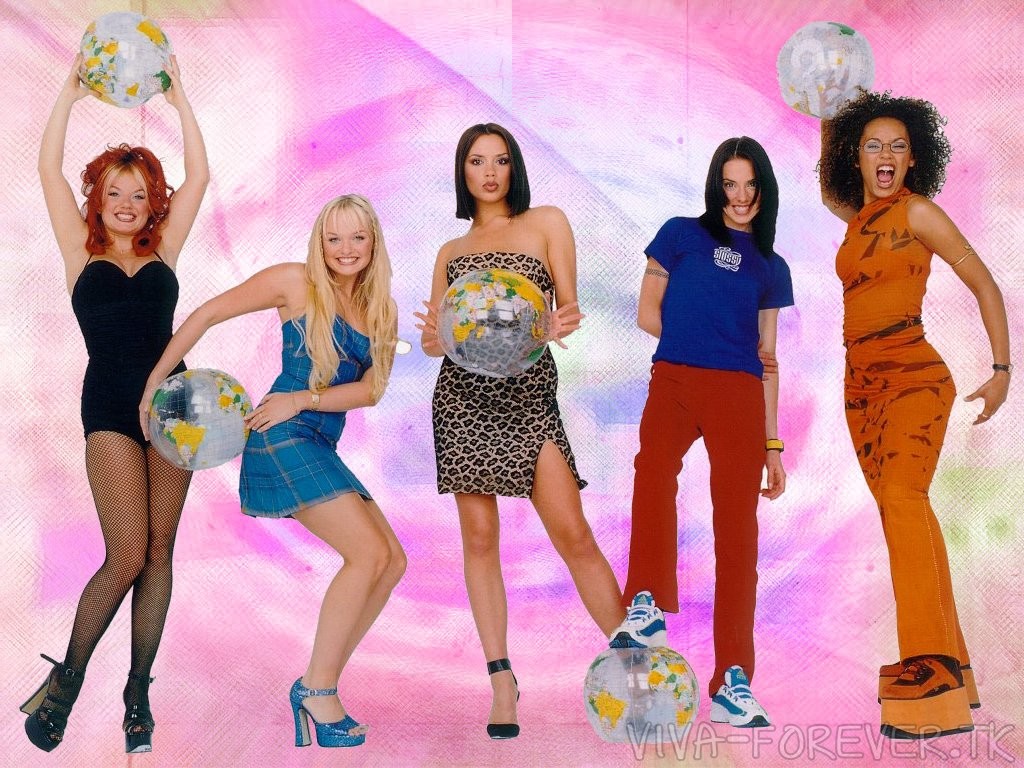 Best Coed Group Costume: The cast of Jersey Shore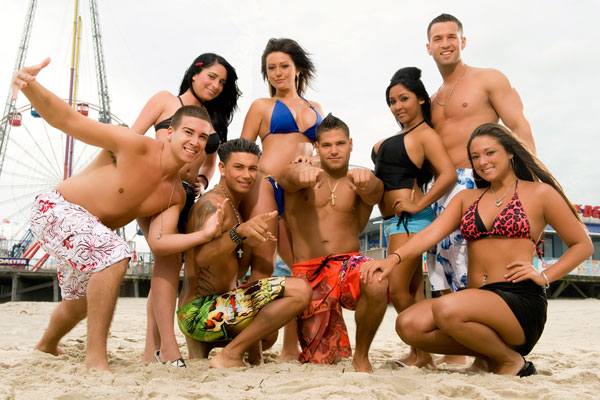 Do you guys have any other good costume ideas? What did you end up dressing up as for this year's Halloweekend? Tweet me or leave a comment below. If the power doesn't go out tomorrow, I will surely be doing some baking/camping out in my apartment when the storm hits, maybe I can share an apocalypse themed recipe or outfit? More adventures to come, rain or shine.
♥