Right now, there are so many little things that are adding brightness to my life. The last two weekends have been spent doing relatively low-key activities: baking, brunch, a trip to the Met and a walk through Central Park (not to mention a casual photo shoot for my Share Some Style profile). While these things individually are simple, strung together they have given me so much to smile about. Add a couple of songs, a new habit and a few harebrained ideas for the rest of my time in the city and life is starting to feel pretty damn close to… perfect p e a c h y.
1. "Treasure" by Bruno Mars
I dare you to listen to this and not feel like breaking out in a nice strut down the sidewalk. It is my "rise and shine" song of the moment.
2. Baking in Brooklyn
Last weekend, I escaped the hustle and bustle of Manhattan for the tree-lined streets of Flatbush, Brooklyn. Awaiting me there was one of my closest friends, Phoebe, a kitchen equipped with every baking ingredient imaginable (vanilla paste! peppermint extract! so many possibilities!) and a bookshelf made up only of cookbooks. Needless to say, we indulged our inner gourmands and whipped up some decadent treats: Caramel Banana Pudding and Dark Chocolate Mint Sandwich Cookies.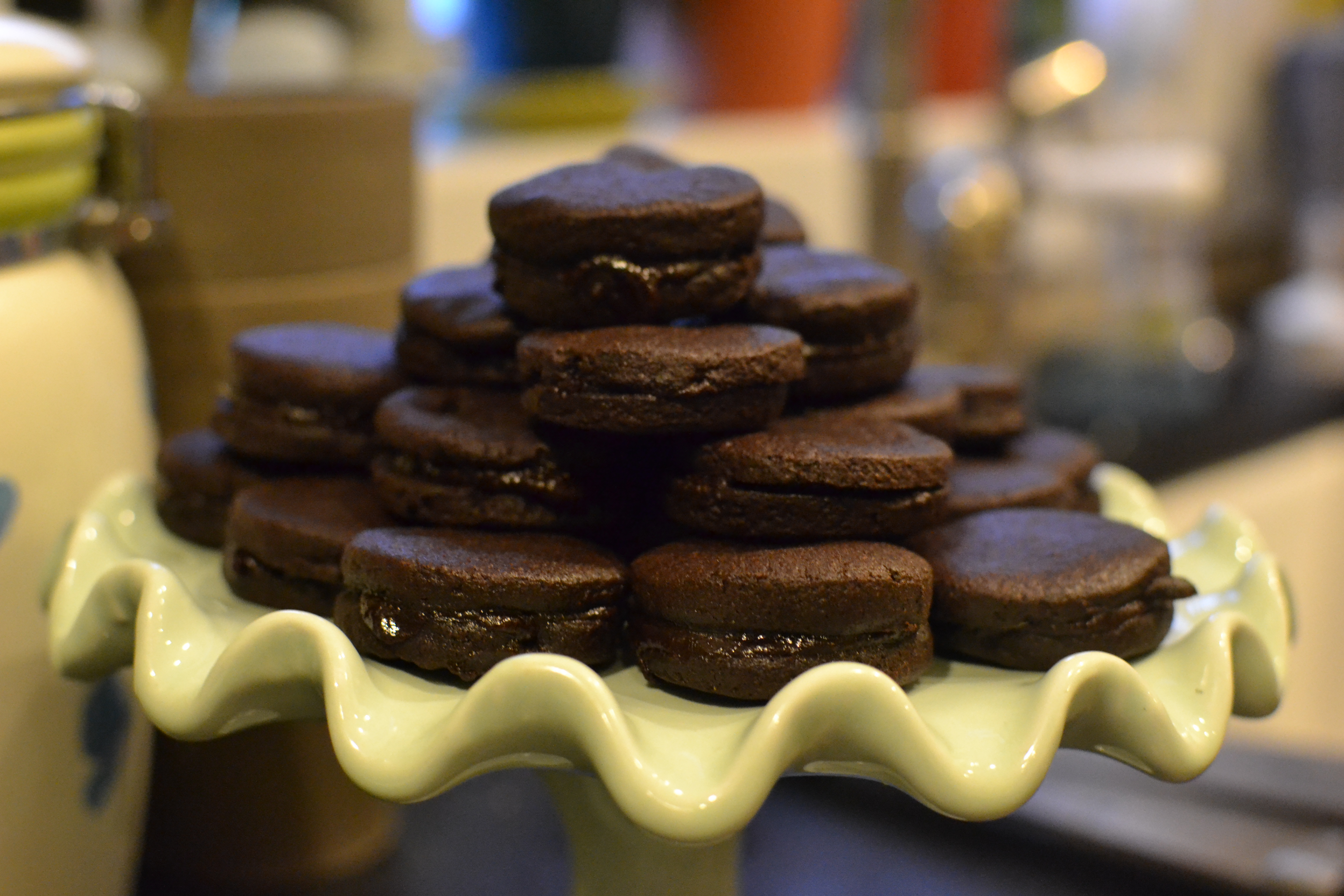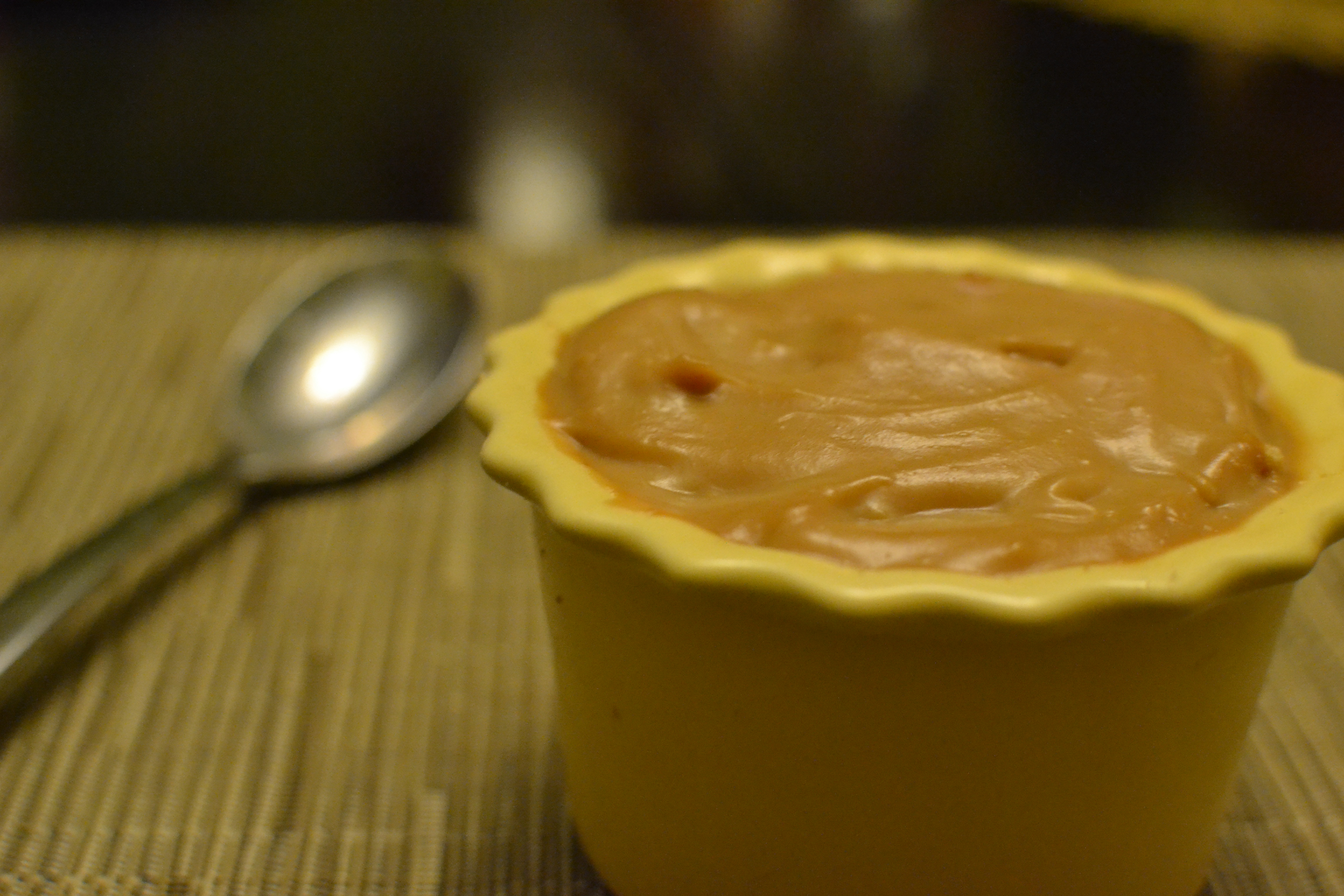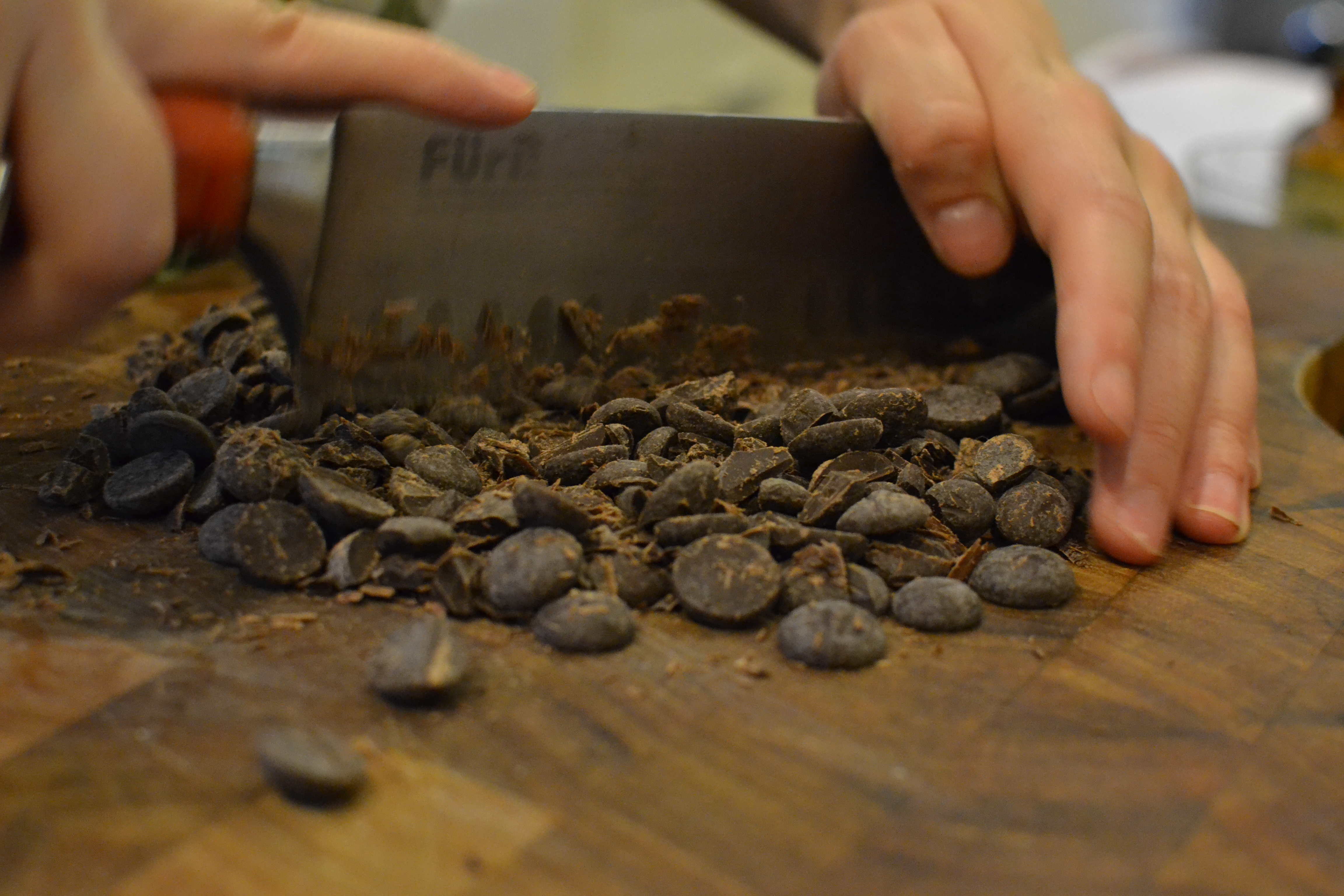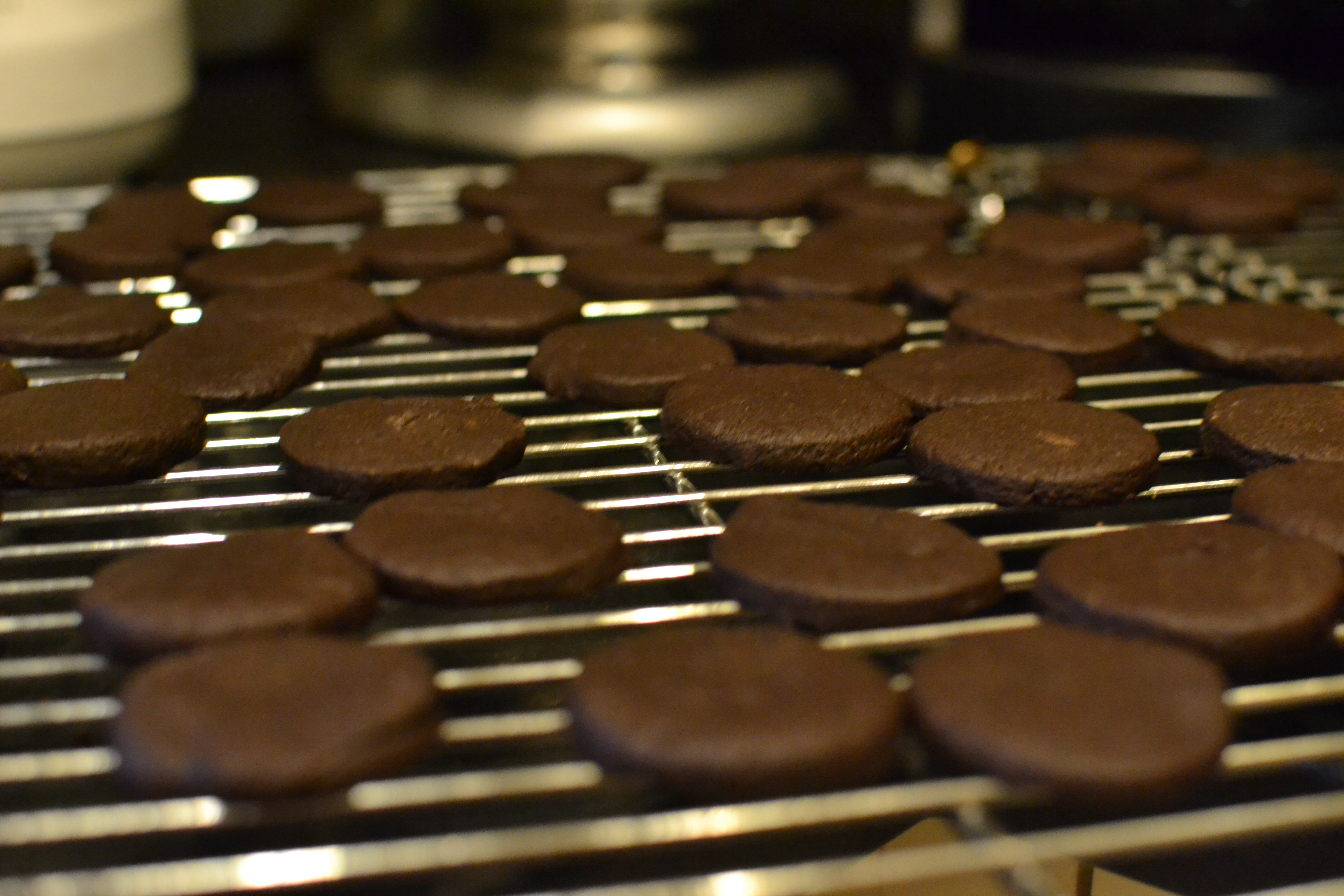 3. Yoga, yoga, yoga
My new favorite way to work out. Ever since I started taking yoga classes in the mornings, I feel more strong, focused and alert throughout the day. It has been such a restorative routine, and I actually look forward to my early morning wake up call now because it means I get to go to a class and give myself a little TLC for the mind, body and soul.
4. My Share Some Style ensemble
I was invited to take part in a photo shoot by the founders of a really cool up-and-coming website, Share Some Style. Share Some Style sets up clients with stylists and after registering myself as a stylist a couple months ago, I got in touch with Diane, one of the co-founders of the site. At the beginning of the summer, Diane invited me to take part in a photo shoot for the NYC stylists to help them build their online portfolios on the site. I got to wear one of my very favorite outfits for the shoot, including a coveted DeadBuryDead tshirt picked up at that Brooklyn craft fair: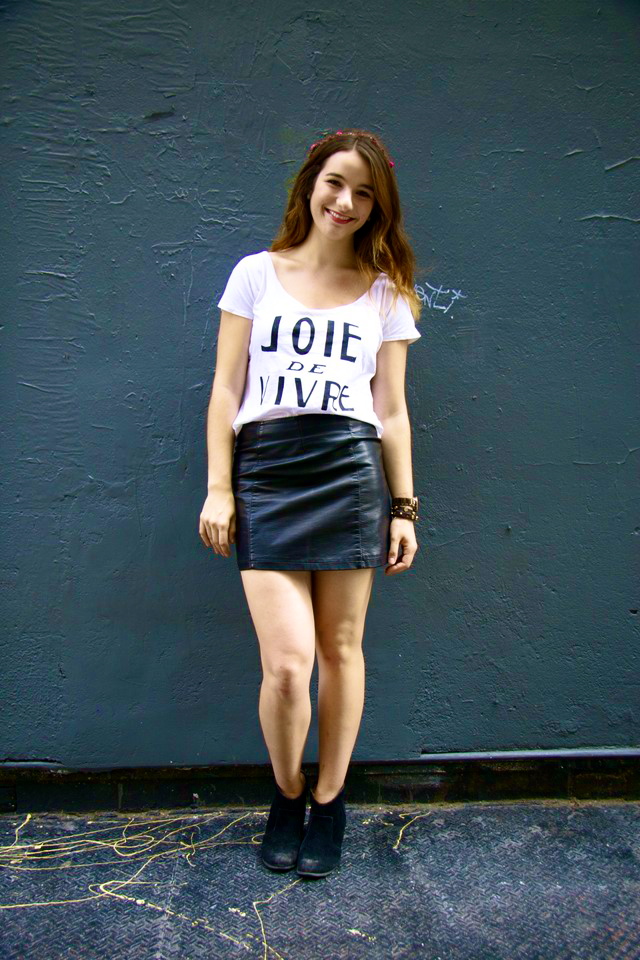 Feel free to check out my stylist profile and the rest of the pictures that were snapped (and of course, if you know of anyone looking for styling help, don't hesitate to send them my way!)
5. A new album
Sara Bareilles, the singer/songwriter famous for her bubbly "Love Song" diddy, just released her new album and it is phenomenal. While I could go on about my personal takeaway from the album, I'll let you form an opinion for yourself. Here are two of my favorite tracks, but I promise it will be worth your while to listen to the whole thing.
6. Museums + Parks
This past Sunday had all the makings for a purely wonderful day. I met up with Bailey, good old friend from high school, grabbed brunch, then meandered up to the Upper East Side for a bit of cultural enlightenment. We spent the afternoon at the Met, and I have already promised myself I will go again before my time in the city is up. Although we explored the museum for nearly 3 hours, there were still so many exhibits that I still need to see. After, we headed to Central Park to enjoy the fabulous weather (finally!), lounge and people watch. While an afternoon of museum and park visiting doesn't sound particularly extraordinary, the excursion truly made me feel like a New Yorker. All that was needed was tickets to an Off-Broadway play that evening and I would have had no choice but to stake my claim here immediately.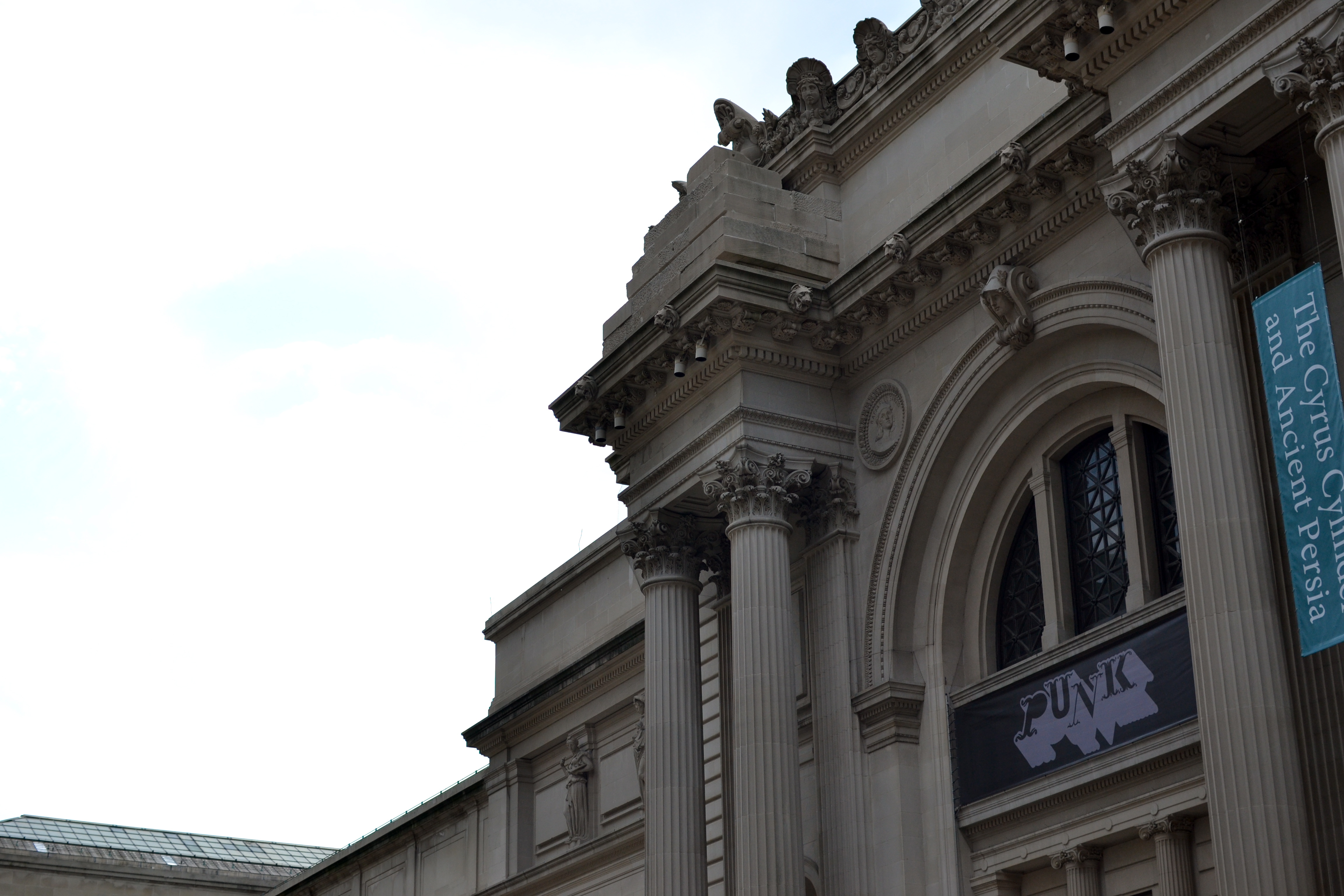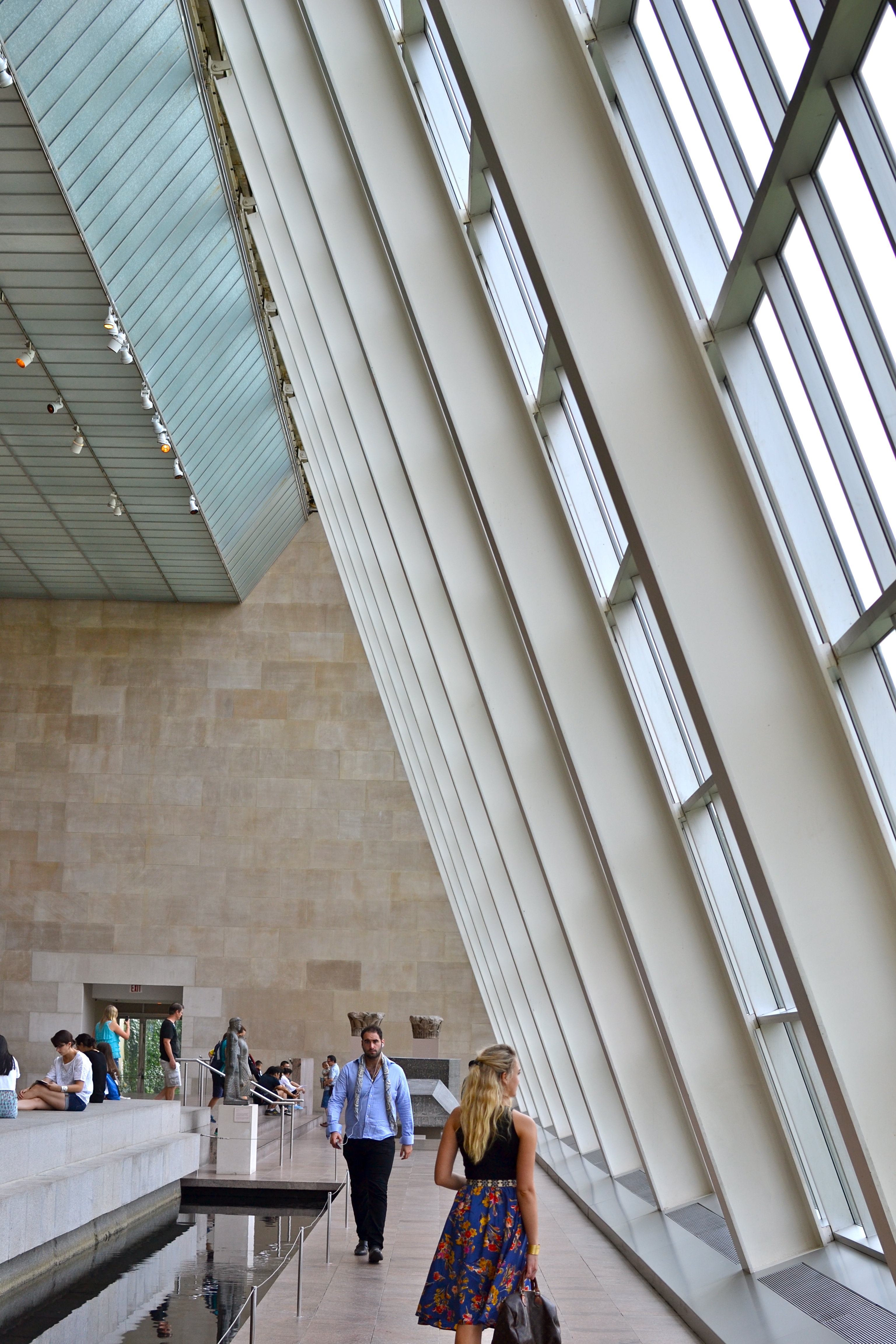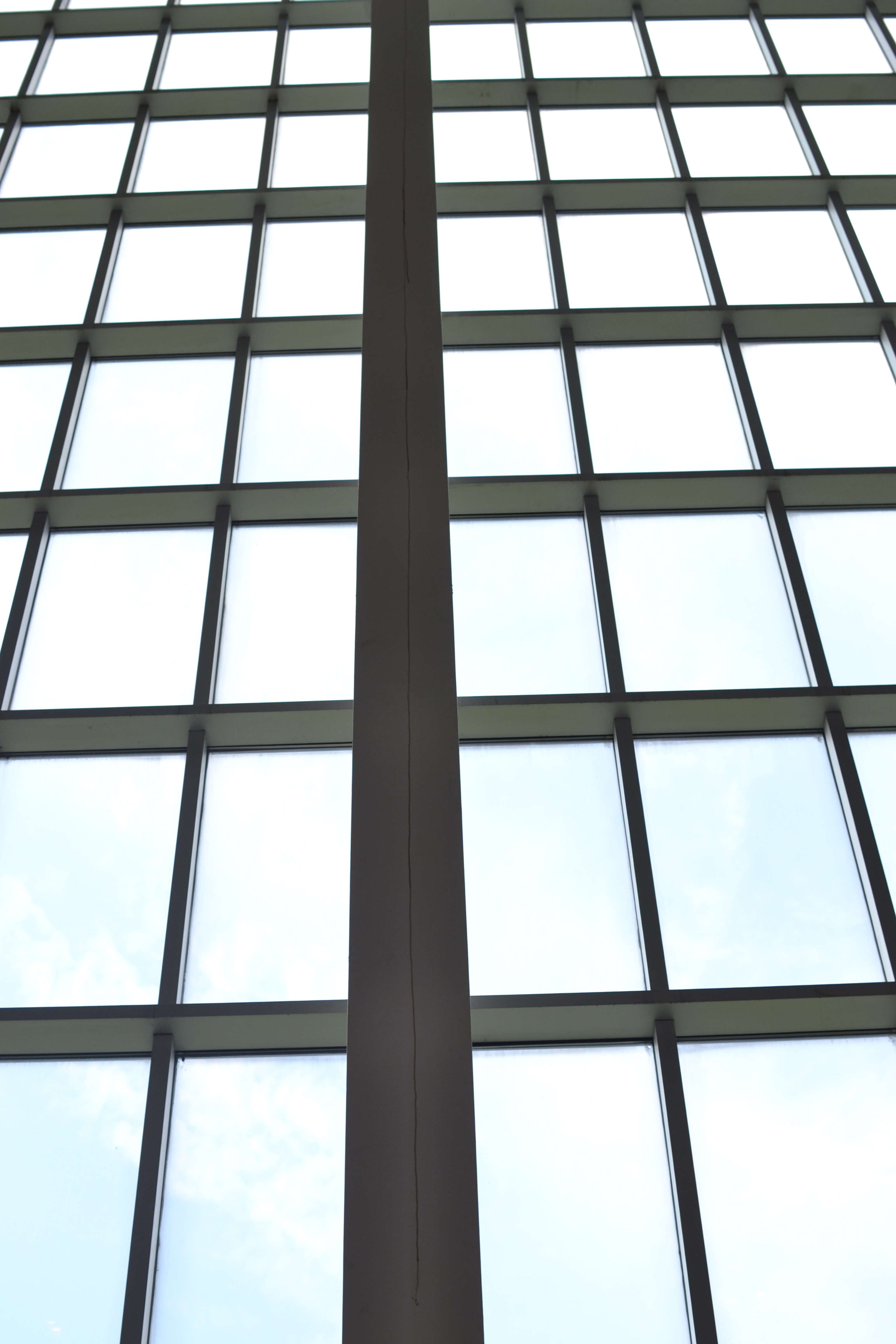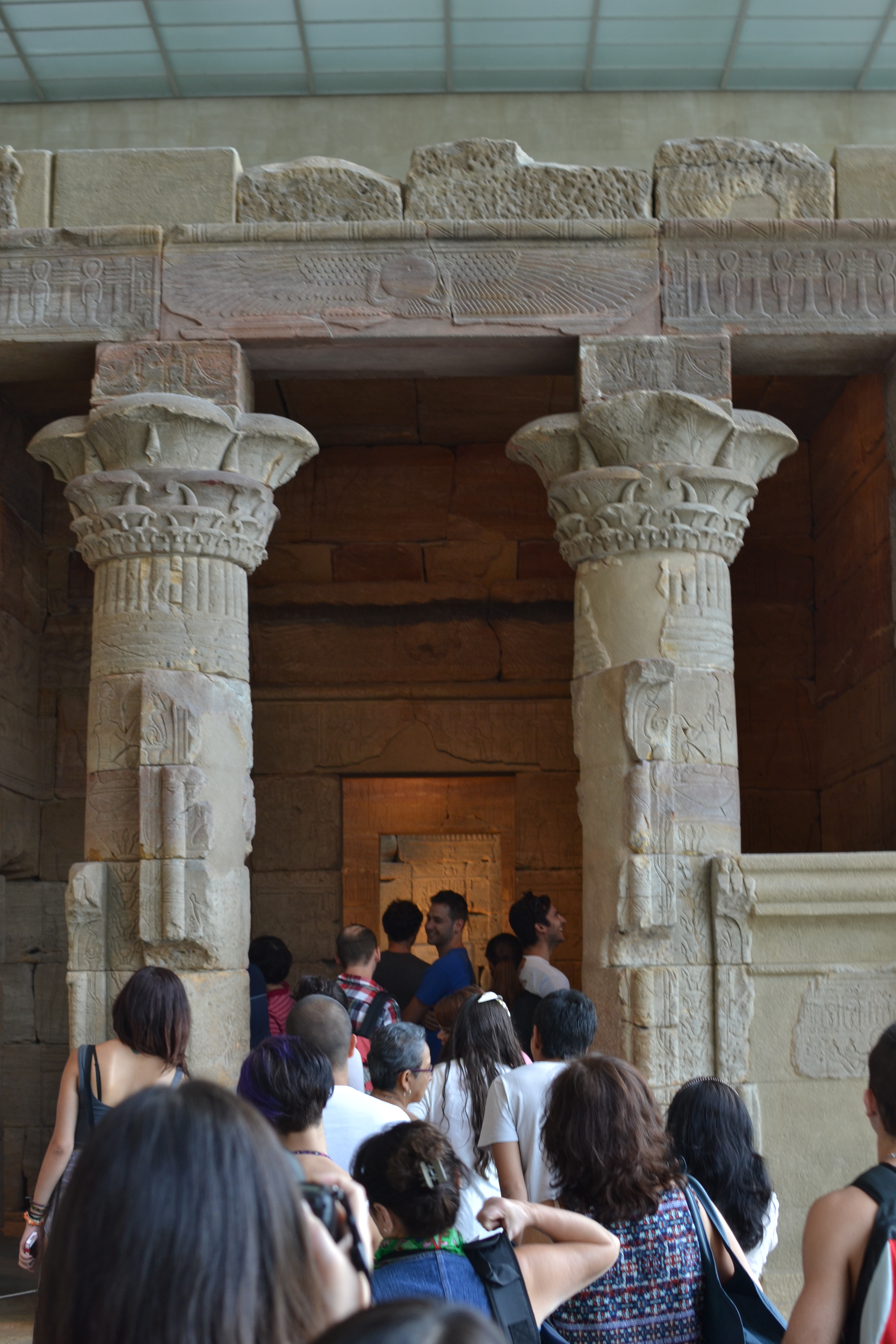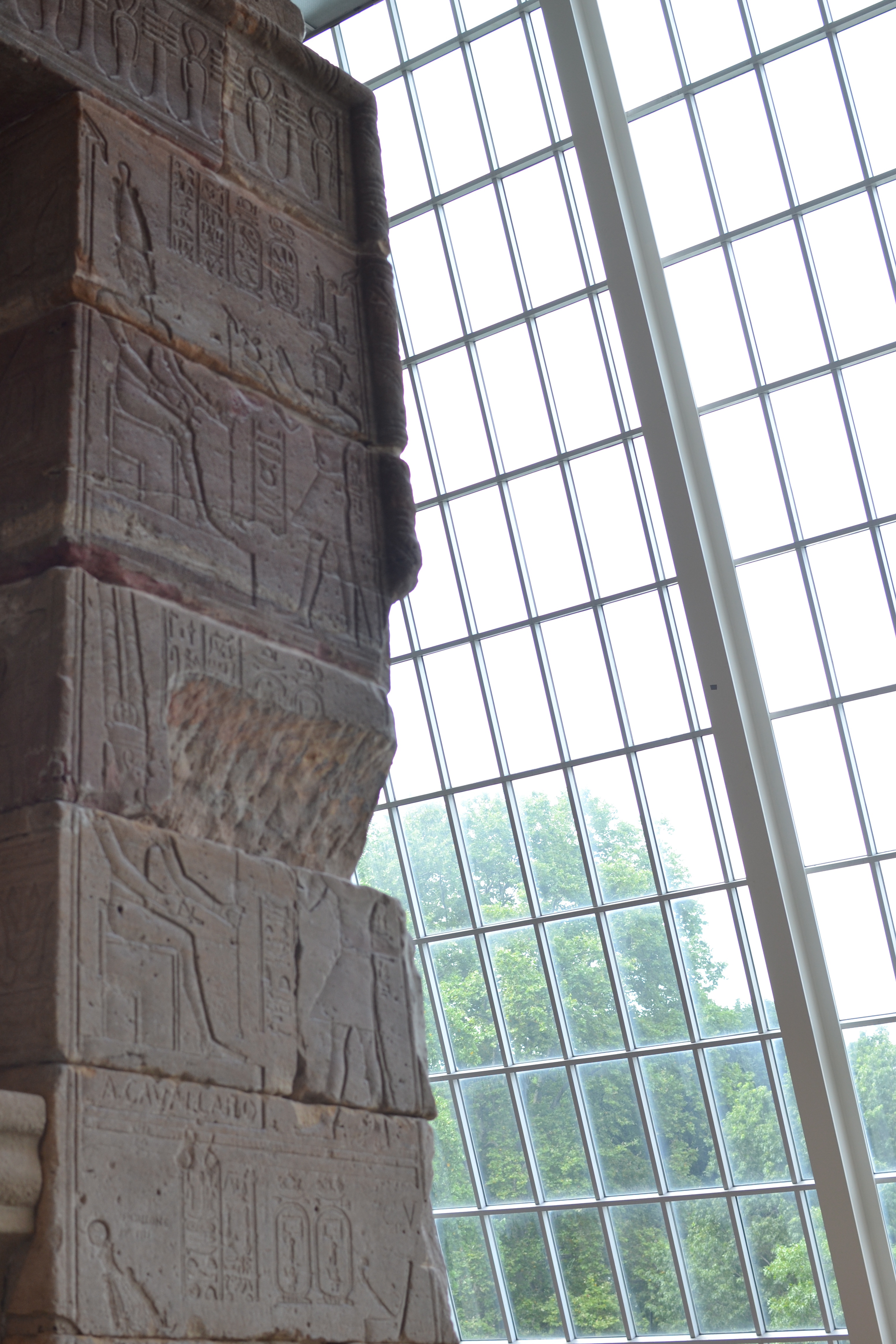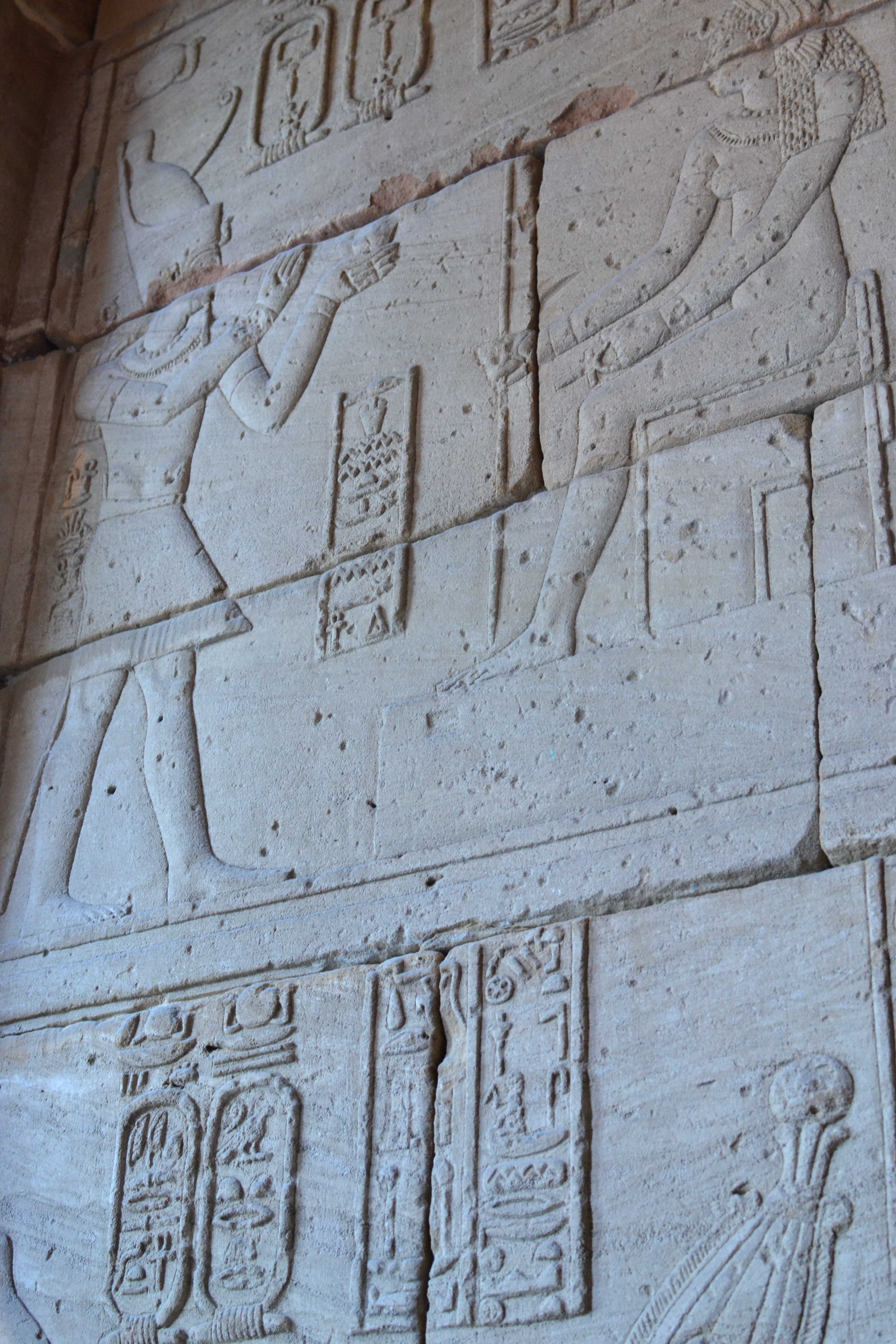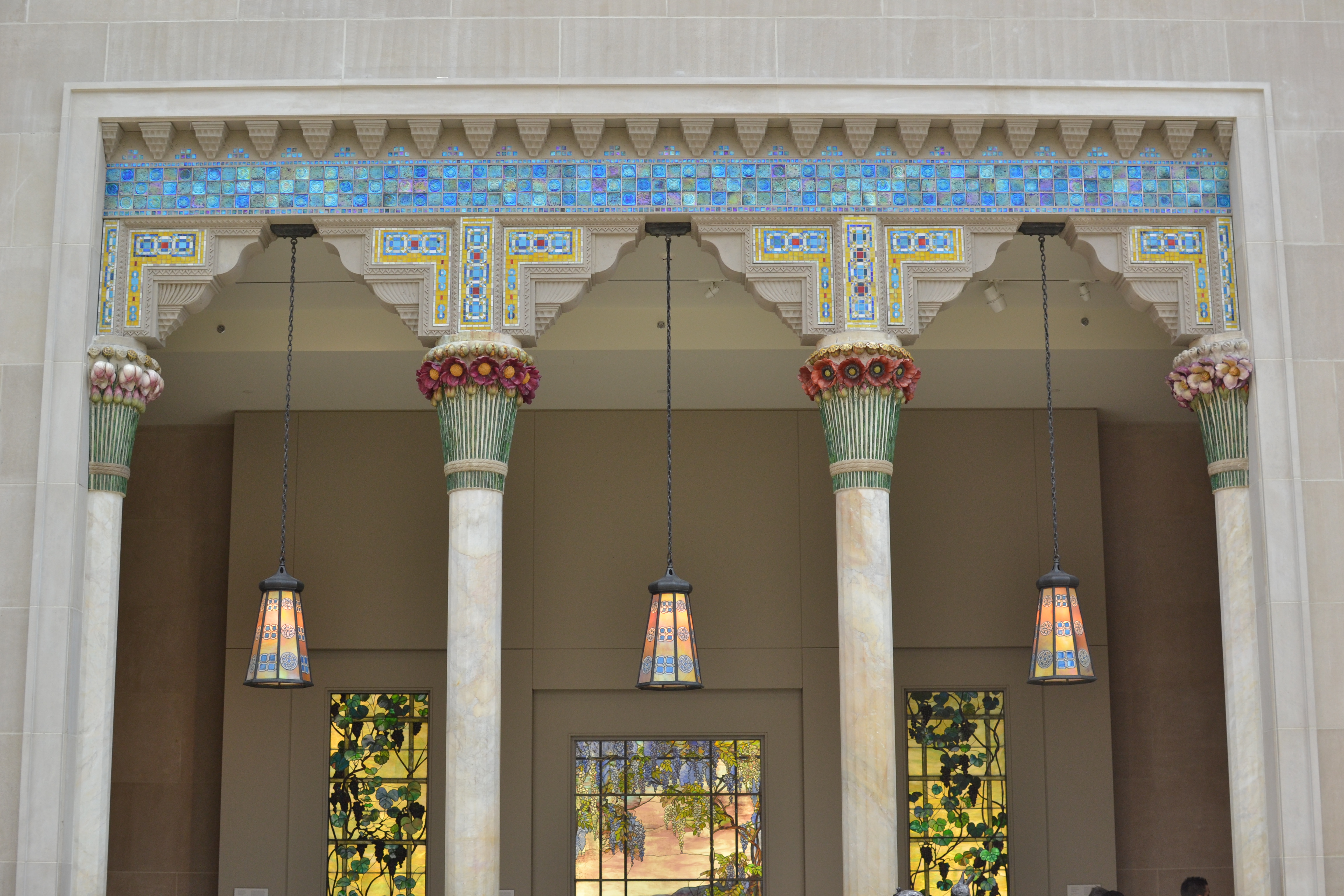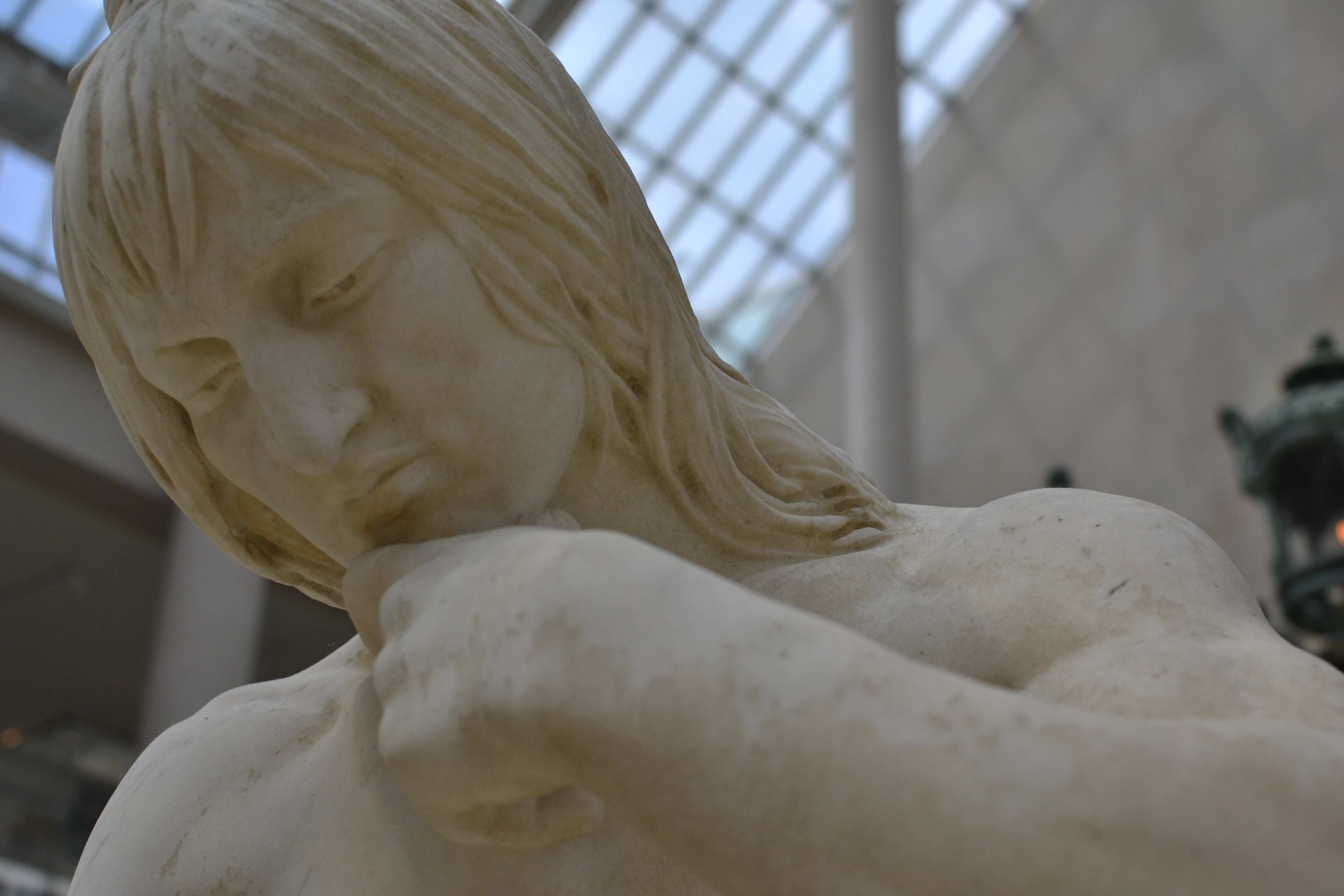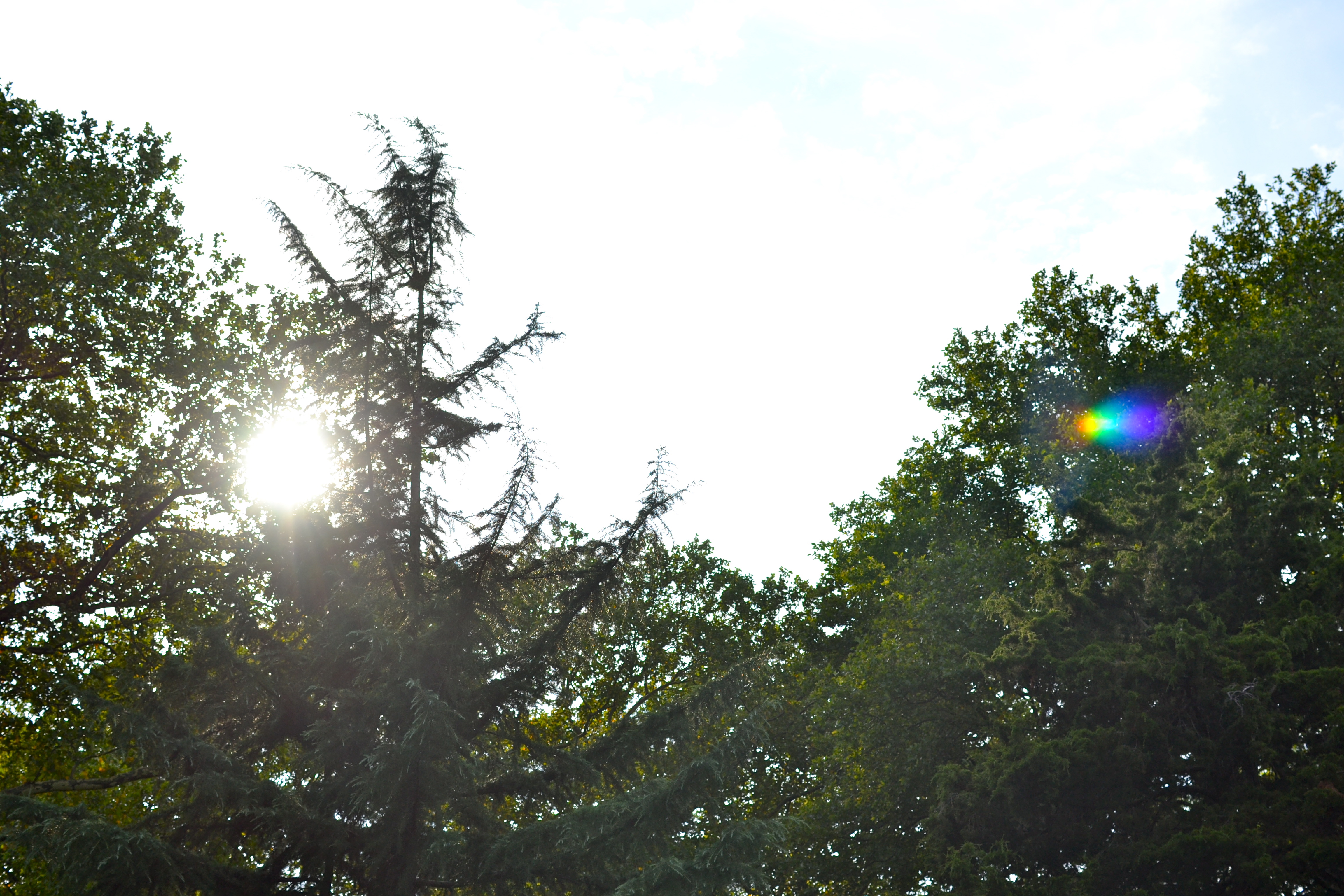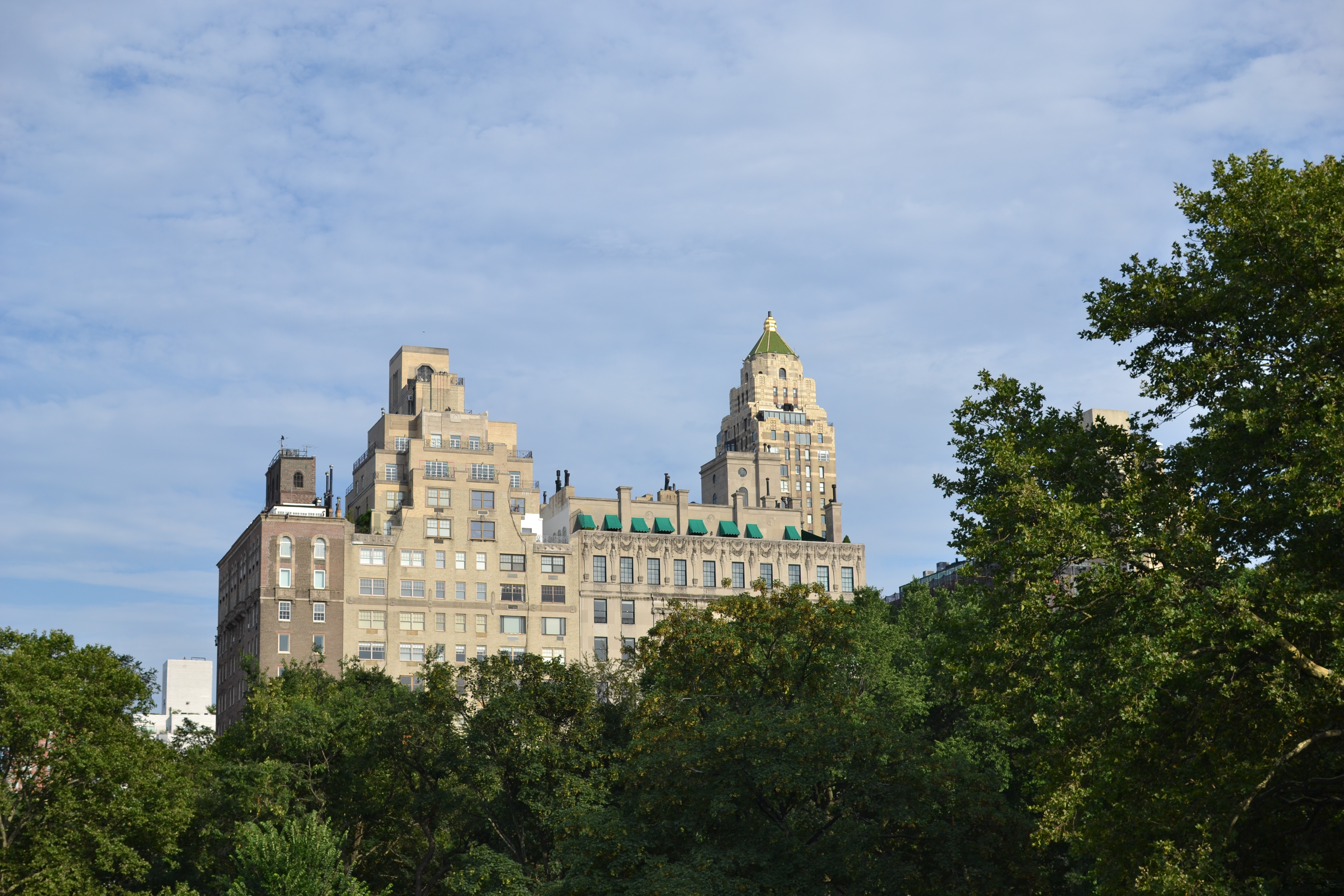 7. Changes
Finally, I am contemplating some sort of change before I leave the city. I'm not really sure what this will be yet (I'm not really one for tattoos or piercings) but Pinterest has allowed my imagination to run a bit wild with ideas…   Will keep you all posted on hair changes, as well as life changes over the next few weeks! I will end this post with yet another musical contribution for your listening pleasure: Stay cool, folks. Even more summertime city adventures to come. ♥