I am a self-proclaimed thrift store junkie. I would say that a good 85% of my wardrobe I have picked up secondhand — I love walking into a thrift store and getting that instant rush, the thrill of the chase. It's easy to go into any popular retailer (H&M, Forever21, J. Crew, etc) and put together an outfit that is on trend and visually striking. When you thrift, you have to sift through the worn, the stained, the polyester blends. Finally, if you're lucky, you can walk away with treasure. I like that every piece of clothing I've picked up at a thrift store comes with its own untold story. That brings me to the main point of tonight's post: Z-Man.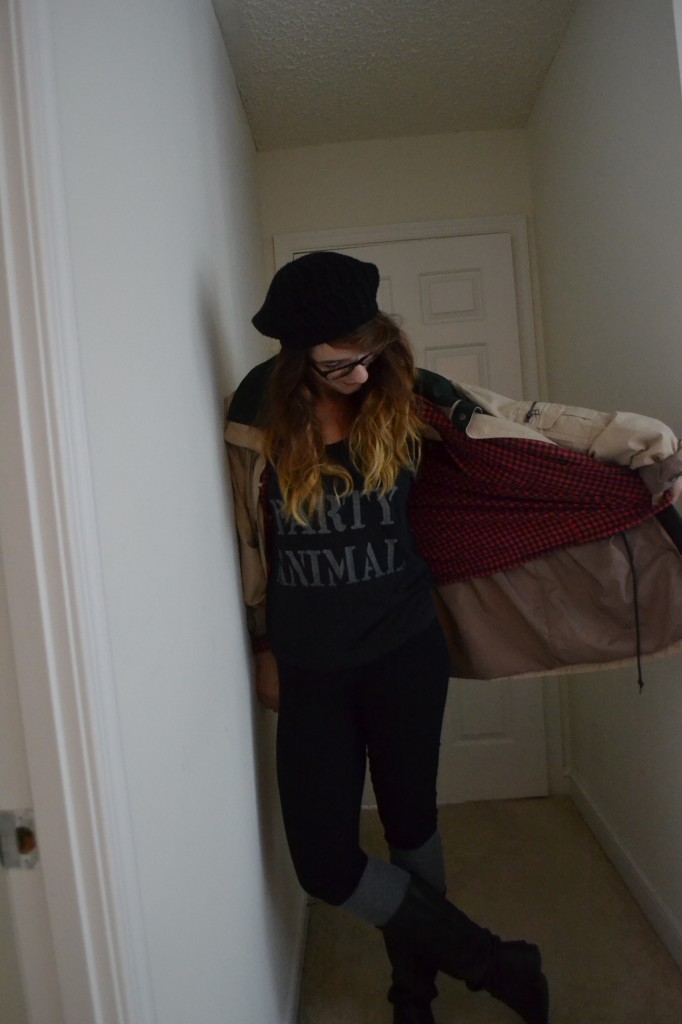 I picked up this shirt at a Goodwill in Boulder, Colorado the summer before my freshman year of college. It instantly became my favorite tank top because I would end up throwing it on most weekends when I was going out — there was something about wearing a "Party Animal" tank that made any experience a little more fun. When people would ask about Z-Man, I would shrug — he was and still is a mystery to me. I have a wild dream of teaming up with one of my film friends and making a short documentary called "Finding Z-Man" where I embark on an epic quest to find the former owner of this shirt. Until then, I will continue to carry on Z-Man's legacy through his well-loved tank. Today it was cold and wet outside, so in the true spirit of fall I went with layers on layers on layers.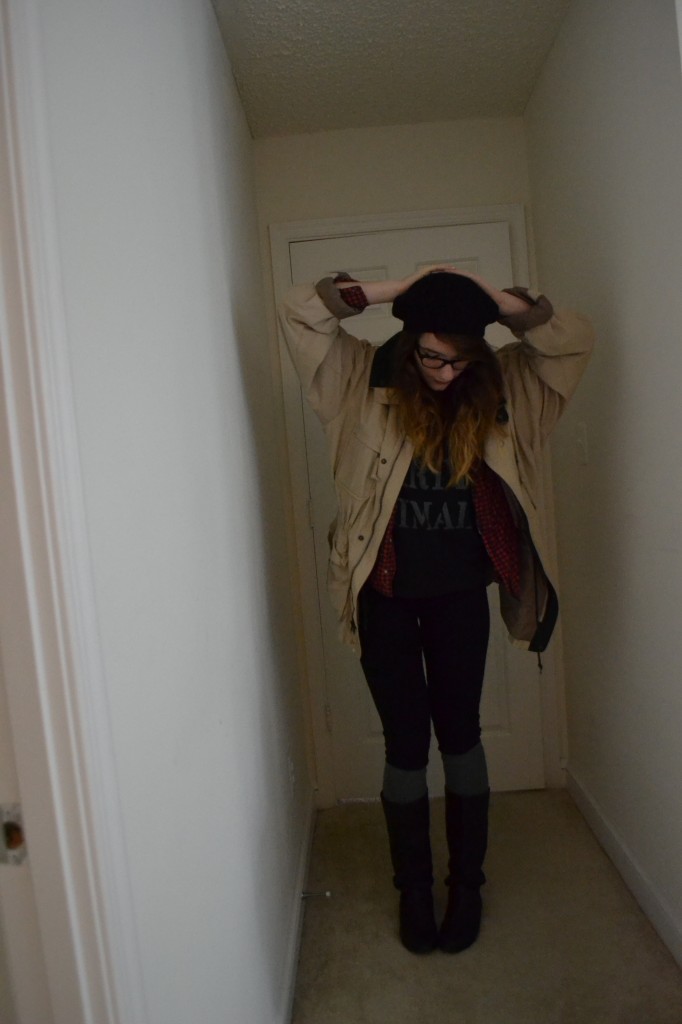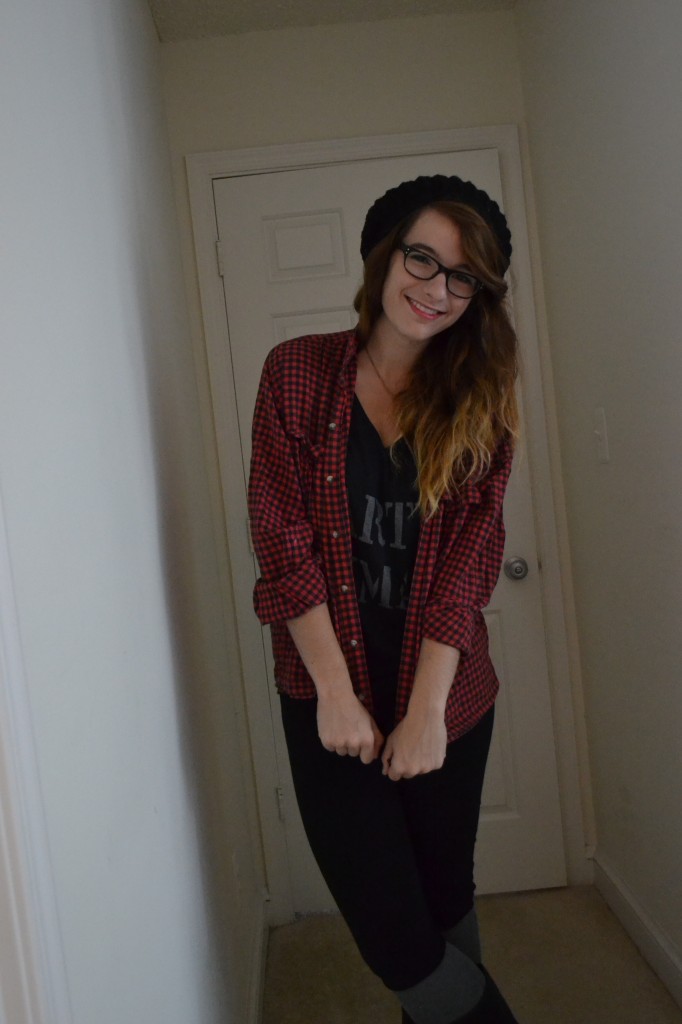 Today ended up being pretty wonderful. I went to Buffalo Exchange (my all time favorite thrift store) with two sweet friends, Tessa and Caroline, in search of a good Halloween costume. Here is a sneak peek at what I ended up finding… any guesses as to what I'm supposed to be?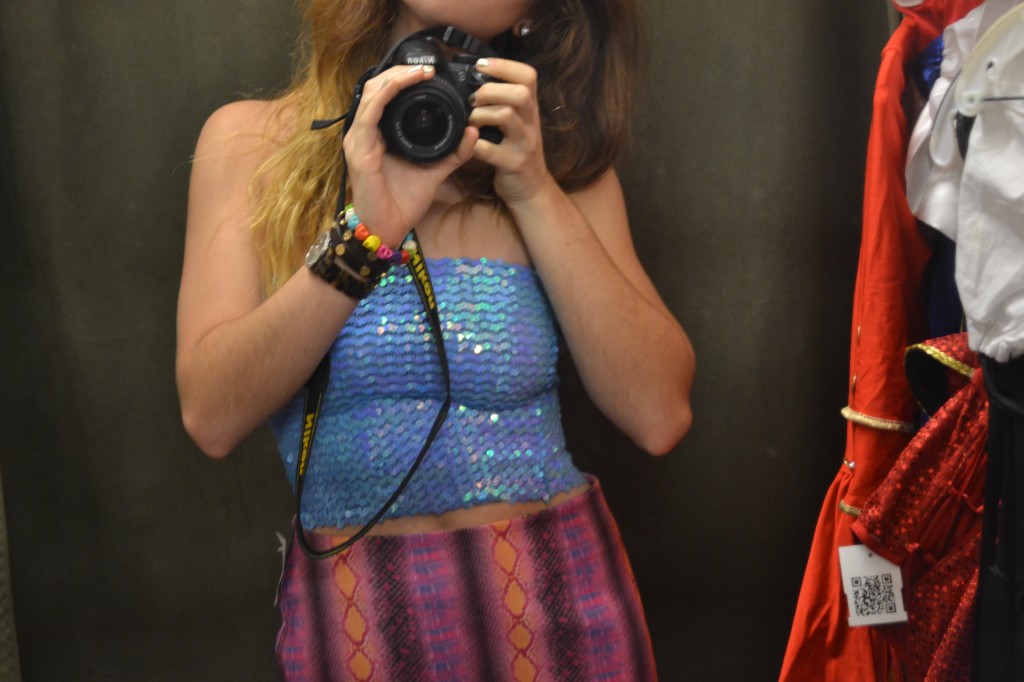 After shopping we stopped and grabbed some gelato — honestly, there is nothing better than spending a free Friday afternoon thrifting and eating sweet things with friends. Definitely a pick me up from yesterday, and now I can feel myself gliding right into another fantastic weekend.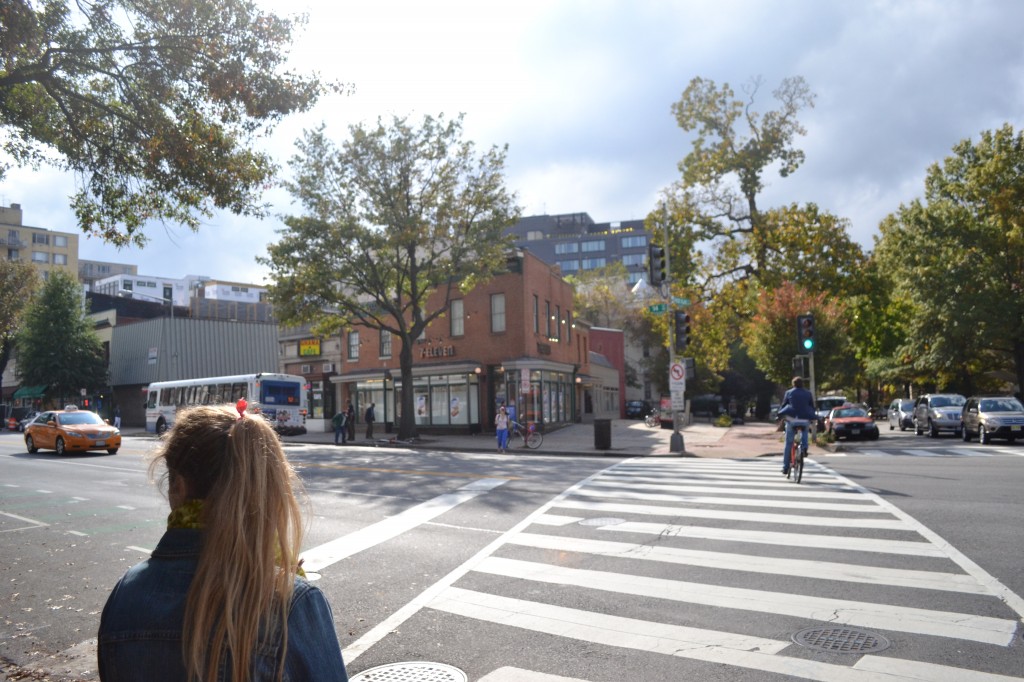 Tonight I made a whole wheat chicken pot pie from scratch for dinner, but more on that adventure tomorrow. For now I am going to curl up, enjoy a night in and let life slow down for a bit.
♥