Just because the ground is cold and the skies are grey and all signs are pointing you towards the 5-pound, hand-knit sweater coat hanging in your closet doesn't mean you have to abandon all style for the sake of function. Let's be honest, winter is a challenge for even the most seasoned style gurus — so many layers, so few colors and my legs haven't seen the light of day since November.
Something about today — maybe the way I started it with Mushaboom by Feist — made me face these cold weather challenges with a renewed sense of enthusiasm.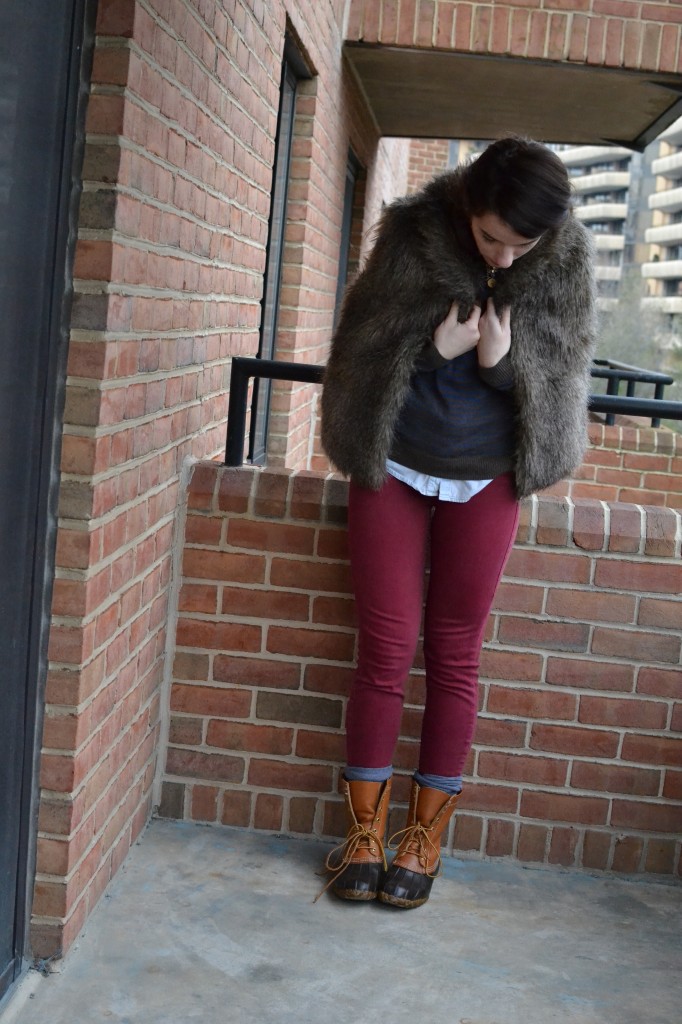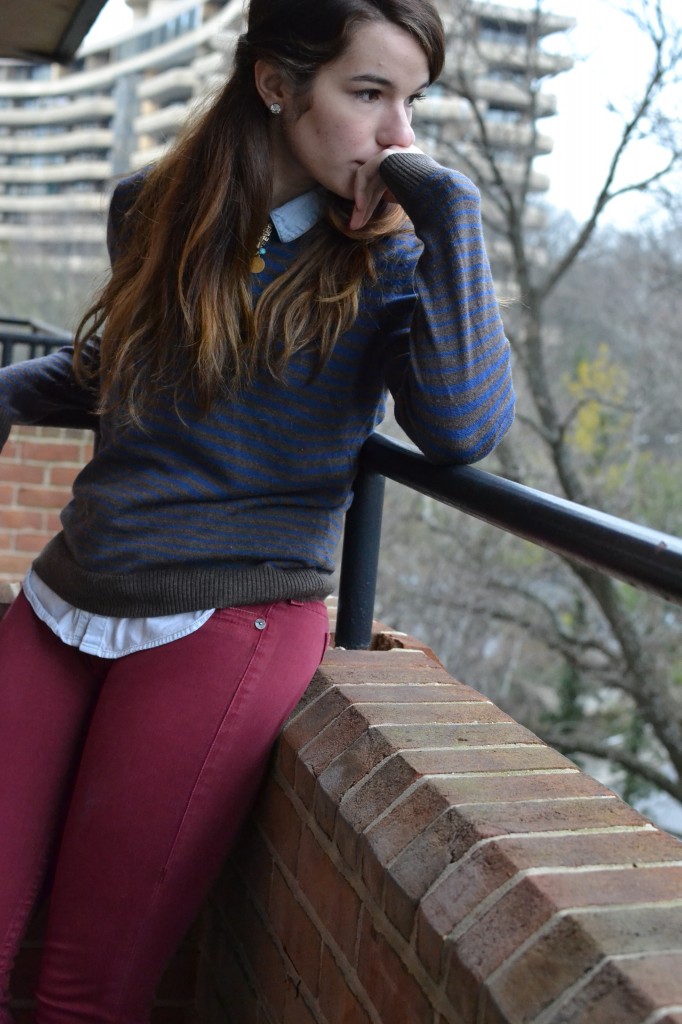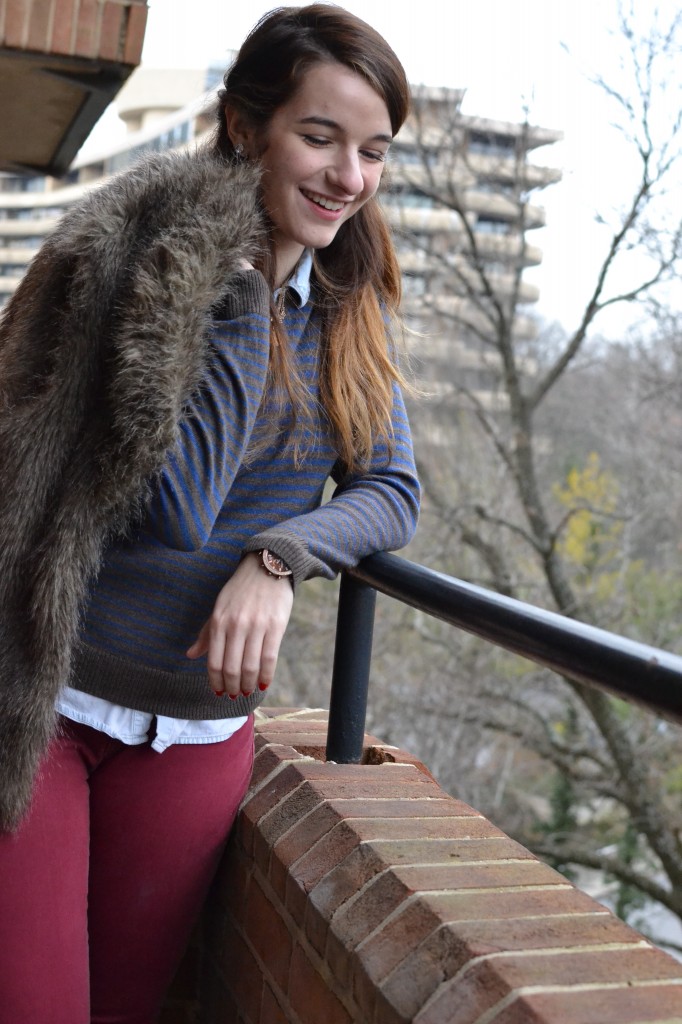 A big thank you to my roommate Mica, who gifted me with this nifty sweater yesterday…
Style Rule #382938: There's nothing better than a striped sweater.
I find when my day starts with a solid outfit choice, it usually continues on positive trajectory. Today was no different… I found Cava and Cava found me. Enter excessively beautiful photo of my gyro…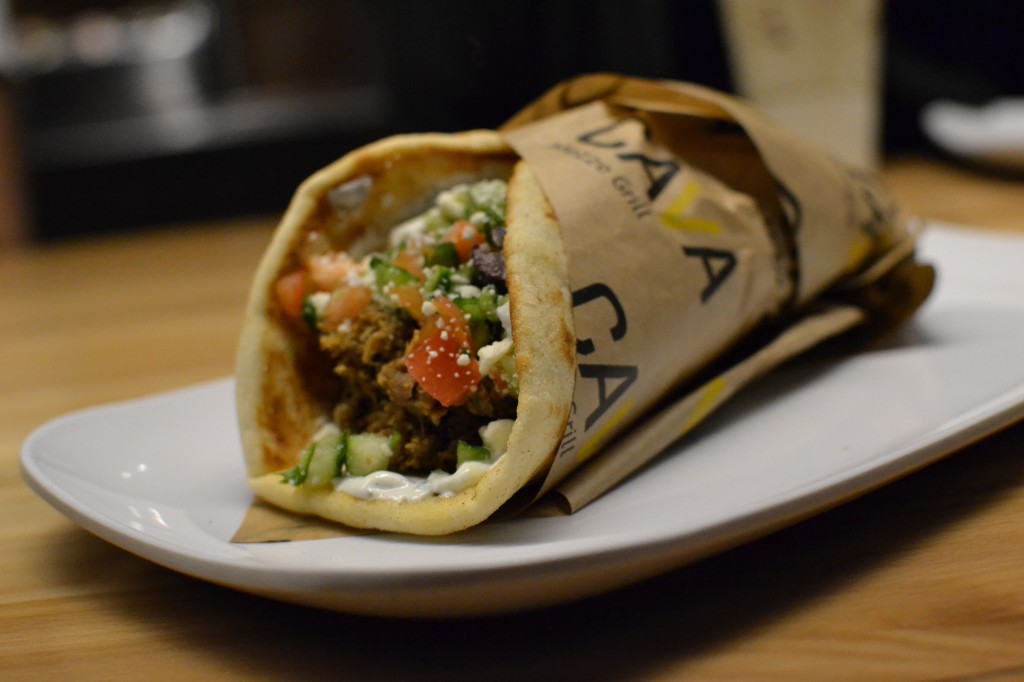 My taste buds are singing and my heart is dancing and even though it's winter, life is wonderful.
More adventures to come.
♥